Podcast: Download
Subscribe: Apple Podcasts | Android | Google Podcasts | Stitcher | RSS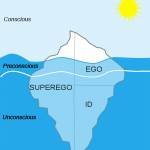 In this episode of the Magnetic Memory Method Podcast, we talk about recalling things from your deep past in order to write autobiography and fiction (and throw Jung, Lacan and Freud into the mix for good measure).
Program Notes
This Magnetic Memory Method Podcast episode was inspired by the following question I received from a participant in my video course How to Learn and Memorize Poetry. Denver writes:
While listening to the interview in Lecture 23, I wondered whether the Magnetic Memory Method is likely to aid in recall of past old memories. What thoughts anybody? One of the excuses I use for not getting round to writing the books in my head, is lack of confidence in recalling past details. I'm always staggered as to how writers do this. I know that note-taking is probably one of the keys, but "wow!", if you could just remember things, how great that would be!
This is the original answer I wrote in response that forms the basis of the podcast, most of which is ad lib and goes into some rich areas about using wax tablets in your Memory Palaces, Nietzsche, sailboats and more.
Plato's Allegory of the Cave
Previous MMMPodcast Episode: Tap the Mind of a 10 Year-Old Memory Palace Master
Cool song that mentions Freud's "Oceanic":
About the author: Anthony Metivier is the founder of the Magnetic Memory Method, a systematic, 21st Century approach to memorizing foreign language vocabulary, dreams, names, music, poetry and much more in ways that are easy, elegant, effective and fun.