Podcast: Download
Subscribe: Apple Podcasts | Android | Google Podcasts | Stitcher | RSS
Guest post and podcast narration by Tor Refsland.
You've finally made the decision.
You are going to improve your memory by building a Memory Palace and learn how to memorize things fast using memory techniques. 

You are so excited! You know that learning how to memorize things fast will give you the unfair advantage compared to the rest of the world.
So you close your eyes and start to dream of your new future.
The feeling of being able to impress your family and friends by reciting stored information as if you were a super computer can only be described with two words …

Freakin' Awesome!
Perhaps your friends will be so impressed that they will insist on buying you drinks every time you go out.

 And your parents might finally realize that you are the prodigy among your siblings and make you the sole inheritor of your family legacy.
There is only one problem.
You are a victim of one of the biggest success crushing myths…
You THINK you don't have time.
But if I could prove to you that you actually have more than enough time to learn memory techniques, would that be interesting to you?
If so, then read every single word of this post, because it could really change your life.
Let me show you how to find time to create a Memory Palace and start using it in record time.


How To Create More Time
Since we all only have 24 hours per day, time is our most important asset.
But you already know that from reading Time Management Chef, right?
The real issue is that you are super busy and your schedule is packed, right?
Welcome to the club!
That is why creating more time is the most important skill you will ever learn.
But before I move on and tell you how to create more time, let me start by explaining my definition of productivity.
This Productivity Formula Will Double And Even Triple Your Free Time For Using The Magnetic Memory Method
Time period x Goals achieved = Productivity
Your productivity is the total sum of the goals you achieve in a certain period of time. 

There are only two ways to improve your productivity:
– you can achieve the same goals in a shorter period of time
– you can achieve more goals in the same amount of time
If you want to become a productivity superstar you can dramatically increase your own productivity by shortening the period of time and increasing the amount of goals you achieve.
That is the exactly what I did when I increased my own productivity by 200%.
200% is insane.
If you could experience the same boost, that means you would increase your productivity by four times!
Using this formula, I now do in 2 hours what I normally used to do in 8 hours. Follow in my footsteps and you could become a human mnemonics dictionary by the end of the week!
Even better, you can take this free memory improvement course first: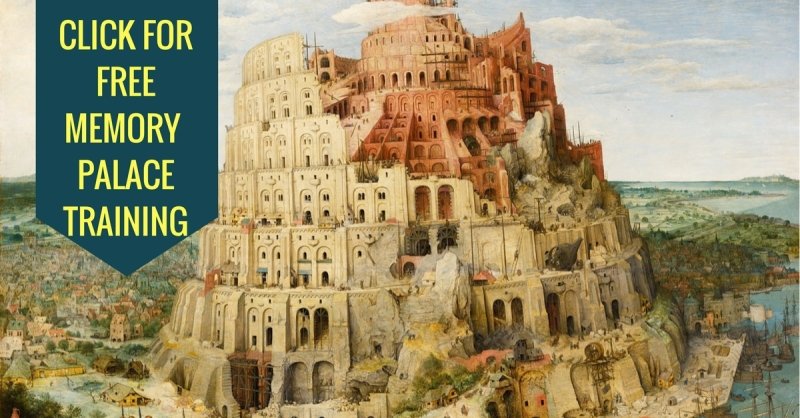 The Surprising Tip That Will Free Up Your Time – Fast!
So how do we actually create more time?

 Let me give you a quick crash course.

 There are 3 components that will help you create more time:
1. Planning and prioritizing
The experts say that every minute spent in planning will save you 10 minutes in execution.

 For example, you can use the ABCDE method to prioritize your tasks:
A: Tasks I must do – serious consequences if it doesn't get done
B: Tasks I should do – mild consequences if it doesn't get done
C: Tasks I could do – no consequences if it doesn't get done
D: Tasks I delegate
E: Tasks I never do
Never do a B task before you have done all the A tasks. Likewise, never do a C task before you have done all the B tasks, etc.
And apply the 80/20 rule: you need to identify each day, which 20% of the tasks on your to do list will give you 80% of the results.
By starting to implement the tactics above, you can literally increase your productivity with 100 % over night.
2. Focus

One of the most important skills when it comes to becoming more productive and achieving your goals in a shorter period of time, is the ability to focus.
As I talk about in my article on Blogging Wizard, true focus comes with some requirements.
In order to be able to laser focus, you have to:
- knowing what to do (work from a plan – to do list)
remove all distractions (mute your cellphone and turn off Internet connections)
no multitasking
- focus on only one task until it`s done
3. Increase productivity

Increasing productivity means that we are able to increase our results in a shorter period of time.
Becoming more productive is key when it comes to freeing up more time in your life, so you can spend it on practicing memory techniques.
On Skip Prichard's site, I've talked about one important factor – a factor that can change everything once you understand it.
Studies have shown that most people are most productive the first 2 hours after they get out of bed in the morning.
Some people are most productive in the evening or perhaps during the night.
What does this mean?
It means you have to identify at WHAT time you are the most productive.
Then you have to reserve that period of time for your most important tasks.

 This will literally turbo boost your productivity.
In combination with the time management and productivity techniques you've just learned, to improve your memory fast …
You Need The Right Tools
When Anthony asked me to write a guest post for his great website, I asked him for more information regarding the memorizing technique topic. 

He recommended that I read one of his posts about creating and populating a Memory Palace. I also read up about how to visualize.
Needless to say, I quickly discovered that Anthony is one of the best in the business when it comes to helping people learn how to memorize things fast.
So what did I do next?
I dug into his memory training, followed his memory course tips and started to use my productivity formula. With all of these things combined, I got cranking.

How To Create A Memory Palace
Since I had never created a Memory Palace before, I wasn't aiming for a world class Memory Palace.
But as a time management and productivity expert, "how long will it take to create a Memory Palace?" was the first question that came to mind.
My next question was, "where should I start my path through the Memory Palace?"
To keep things simple and quick, I decided to use my most familiar place.
So I drew an outline of my apartment, and set a station in every corner of every room. 

To make sure the Memory Palace followed the Magnetic Memory Method principles, I made the starting point in my Memory Palace the front door.
In order to keep my path linear, I made sure to create the journey so that I always follow the right side of the wall. 
 
A couple more decisions later, I had built my first Memory Palace.
And by using a simple system and applying a step-by-step process, I created a simple 32 stations memory palace in 10 minutes!
My success felt awesome!
I thought I was going to spend at least 30-40 minutes on it! 

But 32 stations in just 10 minutes? That`s incredible.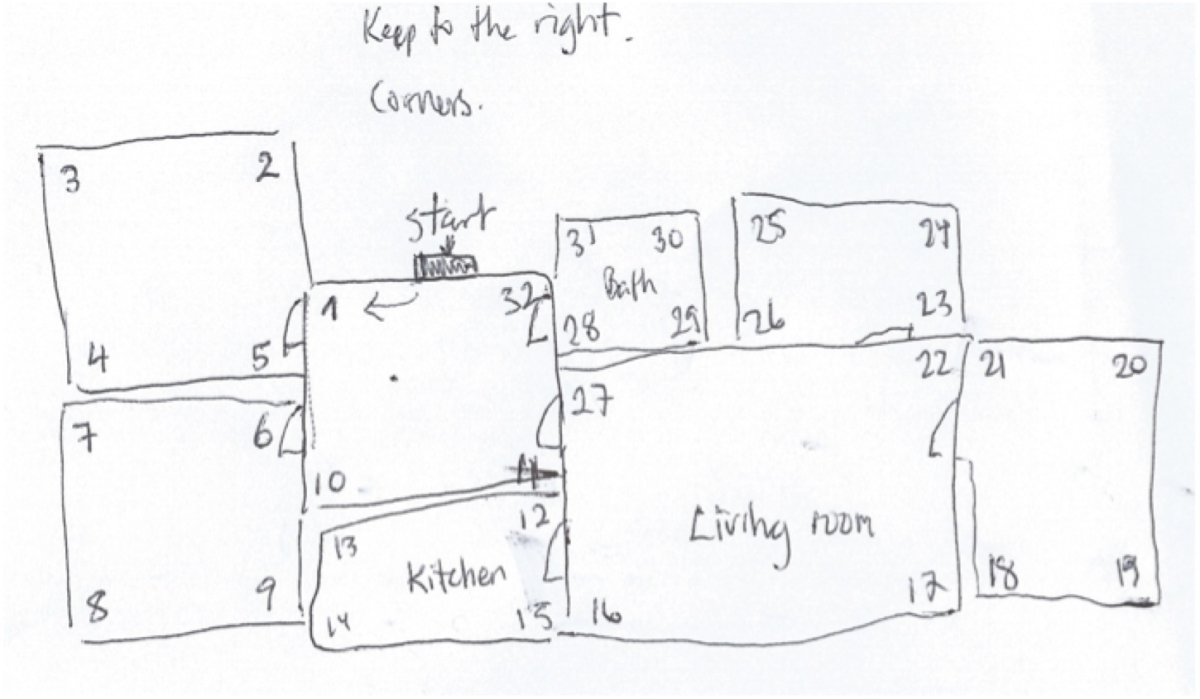 Will you be able to complete your first Memory Palace in less than 10 minutes?
If you follow the principles, I don't see why not.
The most important thing is that you ask the same questions I asked myself and then complete your Memory Palace as soon as possible.
And remember the following:
use a familiar setting
not world class, just applicable
keep it simple
– move around in the Memory Palace in a logical manner
If you haven`t created a Memory Palace, please spend up to 10 and no more than 15 minutes to create it now.
Have you done it?
Awesome.
Okay, what`s next?
Then it`s time to…

Populate the Memory Palace
 With Killer Information!
As with most things in life, the more passionate you are about the subject, the easier it will be to remember.
Since I`m a time management expert, I don't spend my time on anything that doesn't either save me a lot of time, or give me a good amount of value for the time I have spent. 

I'm always about getting the biggest ROI (return on investment).
After all, what's the point of building a Memory Palace only to populate it with boring, trivial information that you almost NEVER use?
In addition, your first Memory Palace should consist of information that won't get outdated and that you won't need to switch out. 

The best information to memorize is the information you want to hold in memory forever. And because it's important and excites you, this will increase the speed and intensity you bring to the memorization process.

So what did I do?
I had the following criteria:
passionate about the topic
important information
information that I use often
- static information (information that doesn't change)
Since I have my own blog where I write about time management, I needed to pick a topic that would be useful for my business.
I ended up with headline templates for blog posts.
Notice, I didn't say headlines.
I said headline templates.


Why?
Because knowing X amount of headline templates is better, than knowing the same amount of headlines (which you would need to dissect, analyze and convert into a template anyway, if you wanted to use each headline in the best way possible).
No need to recite the best headlines ever made, if you can't apply their formula? Right?
And as you continue reading, you might want to think how memorizing templates might help you in your studies or profession.
For my purposes, I decided to memorize 8 headline templates from Jon Morrow's free 52 Headline Hacks:
1. The Zen of X
2. Can't keep up? The 11 Ways to Simplify Your X
3. How to Take Charge of Your X
4. The Minimalist Guide to X
5. 10 Shortcuts for (CTP – completing tedious process) in Record Time
6. Get Rid of (recurring problem) Once and for All
7. How to End X
8. How to X in 5 Minutes
After 30 minutes I had memorized them.
All of them!
How did I remember them
?
I started with memorizing bullet point 1 with a vivid picture. Then I recited bullet point 1 and created bullet point 2. And so on.
It looked like this:
1. Memorize bullet point 1
2. Recite bullet point 1 – memorize bullet point 2
3. Recite bullet points 1 and 2 – memorize bullet point 3
4. Recite bullet points 1 – 3 – memorize bullet point 4
5. Recite bullet points 1 – 4 – memorize bullet point 5
6. Recite bullet points 1 – 5 – memorize bullet point 6
7. Recite bullet points 1 – 6 – memorize bullet point 7
8. Recite bullet points 1 – 7 – memorize bullet point 8
It looks rather easy, right?
No degree in rocket science needed here.
Just following a simple system will do the trick.
How To Find Time To Maintain Your Memory Palace
In order for you to train your memory and to be able to find and recite the necessary information even quicker, you want to take a walk in your Memory Palace daily.
How do you find the time for doing this?
Spend the time that you are already using on other routine activities.
You can recite your whole Memory Palace and everything in it while you do your morning routine, when you are taking the commute or when you are working out.

I would recommend going through your Memory Palaces once a day at the same time everyday.
Think about it.
You will be brushing your teeth no matter what. Why not take a morning stroll through your Memory Palace at the same time?
You may be thinking:
Okay, Tor, I get it.
But when do I find time to expand my Memory Palace?
Well, let's cover that in the next section…
How To Find Time To Expand Your Memory Palace
When to expand your Memory Palace, depends on your need.
However, when you are a beginner when it comes to using memory techniques I would recommend to start slowly.
The most important thing is to actually build your first Memory Palace and maintain it by reciting it daily (for example, as part of your morning routine).
You can for instance put new bullet points into your Memory Palace every Saturday after breakfast, or when you are doing commute or working out.
When exactly you do this depends on the schedule you have set for yourself in order to reach your specific goals.
Remember …
… the most important thing is to have fun and to just start applying it. 

If you set a schedule that is too hard when it comes to expanding your Memory Palace, you will become fed up and probably look at it as a tedious, boring task.
But it should be neither tedious nor boring. 

There's too much to gain by expanding your memory, increasing your brain capacity, boosting your confidence and saving time reciting stored information.
In addition to the benefits above, I know that when you are willing to set aside time, you can learn whatever skill you want.
Now you have the recipe for how to create a Memory Palace, how to memorize things fast and how to do both in record time.
So get out there, expand your memory and have fun!