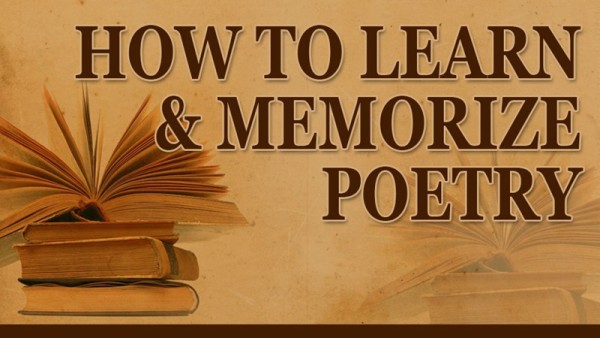 No skill impresses people more than being able to recite an entire poem off the top of your head. That's why How to Learn and Memorize Poetry is a course you must take if you want to possess the ability to impress everyone you meet.
Why stop there? How about an entire speech? Dozens of jokes? The most important quotes you wish you had on hand, but always seem to forget.
While most people walk around lacking in knowledge, why not treat yourself to the ability to quickly and completely memorize any text you wish verbatim?
In this course, you'll discover the prime pathways to using a Magnetic Memory Palace for memorizing anything you want to know word for word.
What Will You Learn?
Why it's easy to memorize even the most difficult poems fast.
How to include the name of the poet, the title and any relevant details you wish to retain.
A special technique for reusing your Memory Palaces so you can take your skills to the next level.
Ways to practice reciting poetry and verbatim texts in private so that you're calm, cool and relaxed when delivering your lines in public.
Who Is It For?
Anyone interested in developing a skill that distinguishes your value of a person will benefit from this course, but it has been designed with the needs of speakers, serious students and professionals in mind.
What You Get
How to Learn and Memorize Poetry is delivered to you in a compact video course with accompanying Ebook that walks you through everything in detail.
Duration
17 crisp videos with accompanying worksheets, exercises and the accompanying Magnetic Memory Method For Poetry Ebook.