Every person faces a variety of learning and memory challenges every day. Anthony Metivier has created a broad suite of memory trainings specifically designed to provide the memory training you're looking for. The catalogue is updated frequently, so please check back often for special promotions and new ways to improve your memory.
---
The Magnetic Memory Method Masterplan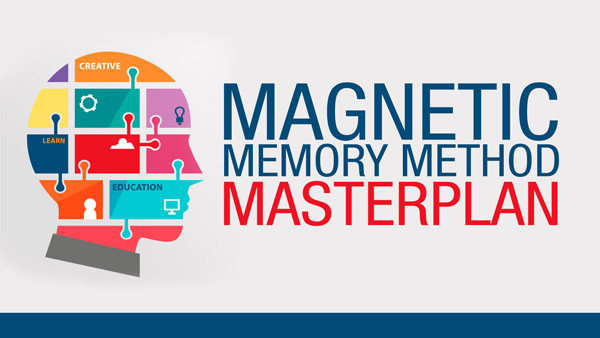 Join this training to embark on a no-holds-barred journey through everything you need to know about using memory techniques.
You'll learn the most streamlined and useful way to create a "Memory Palace" to store information in your mind and turn it into knowledge that you can access when you need it.
The MMM Masterplan includes the most-prized secrets of learning vast amounts of information quickly. You really can make any learning project fast, fun and endlessly valuable to your studies or professional career.
What Will You Learn?
Blueprinting Your Magnetic Memory Palace Network For Mastering

Any

Topic
Instantly Boosting Your Intelligence And Social Capital With PROVEN Mental Memory Secrets
Increasing The Speed Of Learning Dramatically
Creating Long Term Memories That Lead To Knowledge And Professionalism In

Any

Field
Breaking Through Any Barriers Stopping You From Learning Anything You Want
Gaining Every Competitive Advantage Using These Simple Memory Mastery Secrets
Anyone who wants to gain a truly unfair competitive advantage in their studies or profession needs to master their memory.
What You Get
The Magnetic Memory Method Masterplan is delivered to you in a compact video course that delivers the most important skills you need to master your memory.
Duration
7 videos with accompanying MP3s, PDF slides and worksheets.
---
How To Learn And Memorize The Vocabulary Of Any Language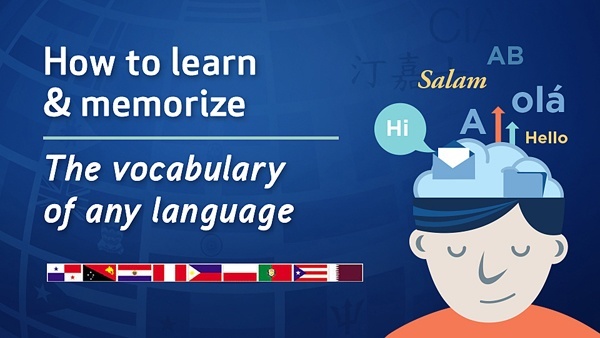 Despite many false beliefs that remembering vocabulary and phrases is the hardest part of learning a language, Anthony Metivier has proven time and again that you can use your memory to make it easy and fun.
In fact, the future has never looked brighter for language learners who want to easily remember 1, 2, 5, 10 or more new words and phrases every day.
Make your memory "leak proof" while learning any language. Nothing is held back in this course and the technique works for any language, including languages with character-sets like Thai, Chinese, and Japanese.
Rise above all memory challenges as you use these easy, elegant and effective techniques to finally scratch learning that language off your bucket list.
What Will You Learn?
The best way to use your Magnetic Memory Palace Network For Remembering Vocabulary And Phrases.
The

EASIEST

way to link even the most difficult sounds and meanings to things you already know like the back of your hand. (Believe it or not, your brain WANTS you to learn exactly in this way.)
How to "tune in" on the most important words you need to learn using the Magnetic Memory Method Vocabulary Builder.
Everything you need to spice up your imagination – even if you think you're not creative.
Who Is It For?
If you're serious about learning a language and are fed up with memory issues getting in this way, this course will help you. Just follow the instructions and enjoy nearly instant boosts in vocabulary as you use the language you're learning as you adapt these easy techniques to your life.
What You Get
How to Learn and Memorize the Vocabulary of Any Language is delivered to you in a compact video course that walks you through everything in detail. No stone is left unturned.
Duration
34 brief videos with accompanying worksheets, exercises and the Magnetic Memory Method Vocabulary Builder. If you've ever struggled to figure out what word you should learn next in the vast and cluttered universe of language, the MMM Vocabulary Builder is worth the price of this course alone.
Most people find that with 2-5 hours of study and practice (including the time it takes to watch the full course), they've already memorized their first 10-20 words. After that, it's just a matter of keeping the momentum rolling and this course teaches you how to do that too.
You also get two exclusive bonuses designed to ensure that you never struggle with learning a language again:
Bonus #1: The Ultimate Language Learning Secret
Bonus #2: Language Learning For Introverts.
---
How To Learn And Memorize Poetry
No skill impresses people more than being able to recite an entire poem off the top of your head.
Why stop there? How about an entire speech? Dozens of jokes? The most important quotes you wish you had on hand, but always seem to forget.
While most people walk around lacking in knowledge, why not treat yourself to the ability to quickly and completely memorize any text you wish verbatim?
In this course, you'll discover the prime pathways to using a Magnetic Memory Palace for memorizing anything you want to know word for word.
What Will You Learn?
Why it's easy to memorize even the most difficult poems fast.
How to include the name of the poet, the title and any relevant details you wish to retain.
A special technique for reusing your Memory Palaces so you can take your skills to the next level.
Ways to practice reciting poetry and verbatim texts in private so that you're calm, cool and relaxed when delivering your lines in public.
Who Is It For?
Anyone interested in developing a skill that distinguishes your value of a person will benefit from this course, but it has been designed with the needs of speakers, serious students and professionals in mind.
What You Get
How to Learn and Memorize Poetry is delivered to you in a compact video course with accompanying Ebook that walks you through everything in detail.
Duration
17 crisp videos with accompanying worksheets, exercises and the accompanying Magnetic Memory Method For Poetry Ebook.
---
How To Memorize Names and Faces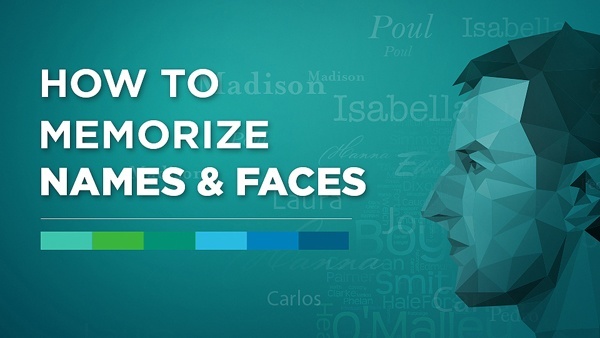 Miserable, isn't it? You just met someone two seconds ago and already you can't remember their name.
What if you could sit down for less than an hour and eliminate that problem forever?
There's no reason you can't learn this simple skill right away and leave the shame of forgetting names behind forever.
What Will You Learn?
Three ways to remember names and how to use them together for maximum effect.
How to remembers details about each person you meet, ranging from any details they mention to where and when you met.
Powerful ways to remember how people look and develop your visual memory so you can "see" better in the darkness of your mind.
Easy ways to practice remembering names and recalling them in person so that you're never worried about making a mistake.
Who Is It For?
Frankly, this course should be required by high schools before sending young people out into the professional world. Anyone who wants to boost their socialization skills by a factor of 100 needs to know how to remember the names of everyone they meet.
What You Get
How to Memorize Names and Faces delivered to you in a compact video course with accompanying Ebook that walks you through everything in detail.
Duration
12, direct and to the point videos with accompanying worksheets, exercises and the accompanying Magnetic Memory Method For Names and Faces Ebook. You also get a special bonus that will teach you how to recite the alphabet backwards.
Brace yourself for fun because this exercise has great uses in social situations that you just have to try out to believe them!
---
How to Memorize Math, Numbers, Simple Arithmetic & Equations
You're wasting time listening to the standard advice about learning math. You can't continue with "random acts of learning" as you study simple math, calculus and statistics formulas – at least not for long.
The truth is that learning math and remembering numbers can be incredibly simple. You just need to know how.
In How To Memorize Numbers, Equations And Simple Arithmetic, Anthony Metivier shows you everything you need to develop the right skills, the right mindset and the right dedicated memorization strategy for memorizing any number or equation. Plus you'll learn how to find the right tempo for studying math to match your background and personal interests.
The key to learning and memorizing math is to follow a model. You won't succeed without one. And your best bet is to supplement that math learning model with strong memory skills.
What Will You Learn?
How to visualize any number so that it literally pops out in your mind whenever you look for it.
How to use actors, other public figures and famous pieces of artwork to help you memorize math concepts, numbers and formulas.
Simple strategies for practicing recall so that you are relaxed during exams and can easily recall everything you've studied no matter how difficult.
Who Is It For?
If you're sick of not knowing your credit card and banking numbers, this course provides the solution. Likewise, if you'd like to be able commit multiple equations of any difficulty to memory, you're in the right place for the most innovative techniques for remembering numbers on the planet.
What You Get
How to Memorize Names and Faces delivered to you in a compact video course with accompanying Ebook that walks you through everything in detail.
Duration
31 meticulously crafted videos guide you through making the toughest information you'll ever encounter melt like butter so it can integrate with your memory forever.
You also get worksheets, complete Ebook version of the course and audio MP3s.
Plus, you'll explore an exclusive session with leading mathematician Robert Ahdoot who walks you through his process of using the Magnetic Memory Method to memorize 9 complex formulas in 45 minutes with perfect recall over 7 days later! You don't want to miss this part of the course for the world!
---
How to Remember Your Dreams
The Magnetic Memory Method is here for you to explore every possible aspect of memory – including remembering your dreams. If you've ever wished that you could recall every minute of the dreams that pass through your mind while sleeping, now is your chance to stop them from flashing by and hold onto them forever.
What You'll Learn?
Learn all the steps to seduce your memory into helping you remember 6-7 (or more) dreams per night.
Use Anthony's simple morning formula to achieve fantastic dream recall results by creating the perfect "dream incubator" for storing everything so you can easily remember any dream you wish years later.
Discover Anthony's specific methodology for understanding the critically important topics you're processing during your sleep so you can fine-tune your daily activities and expand the pleasure you take in life. And you can have it all without the meaningless woo-woo of New Agey dream interpretation and other nonsense.
Figure out how to use your dreams to become more visually creative – and if you're a writer, you'll discover an endless source of narratives.
Learn Anthony's simple, but incredibly powerful model, for catching yourself in unhelpful daydreaming.
Create your own personal philosophy on how to live well in this world. Figure out how easy it is to remember your dreams and use them to create the life you really want to live and improve your memory in the process with these practical strategies.
Who Is It For?
This video course is for anyone looking to turn their dreams into "memory wealth." Many come to dream recall with visionary zeal in the hopes of going lucid night after night. This is NOT the focus of this course.
How to Remember Your Dreams is for you if your key goal is to remember your dreams, explore an alternative form of memory improvement, develop your creativity and live a more interesting life.
What You Get

A thorough, 9-video course with 94-page Ebook. You also get two bonus videos and PDFs. The first teaches what it really means to interpret your dreams and how to do it. In the second bonus, you learn how Anthony uses dream recall skills to write entire novels. A sample novel is available to owners of this course upon request.
---
The Magnetic Memory Method Masterclass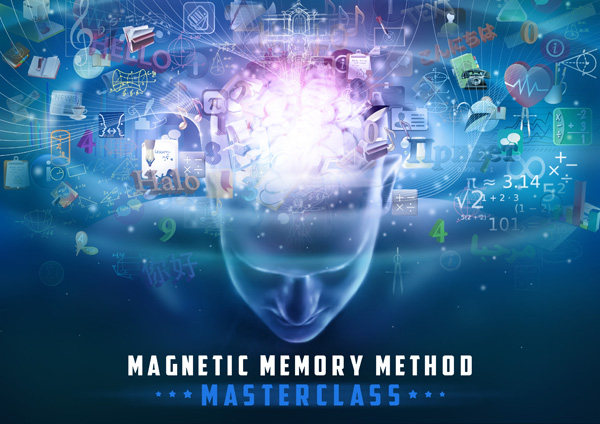 Discovering how to make your memory work for you instead of against you can take years of trial and error. Thankfully, Anthony Metivier has created the ultimate blueprint for memory improvement success that you can easily model.
It doesn't matter if you're a medical student, lawyer or retiree. The full Magnetic Memory Method Masterclass is a program that unveils Anthony's never-before-seen blueprints for learning and remembering anything you could ever need.
They say that you need to model someone who is successful if you want to achieve that same success yourself. There are tons of books by successful competitors you can pick up any day.
But here's the problem: Very little exists to show you how to use memory techniques as part of learning a language or completing an advanced degree. Sure, it might be fun to memorize a deck of cards or 10000 digits of pi.
But the actual blueprints and strategies you can use every day to achieve success?
Enter the Magnetic Memory Method. Anthony Metivier has been a massive force in the memory improvement world for years and has finally revealed his process for remembering all kinds of information with total success — even if you're just starting out with memory techniques or an advanced mnemonist looking to break a plateau and learn from the most prolific memory trainer world history has known.
The Magnetic Memory Method Model is your blueprint for building a personal system of "Magnetic Memory Palaces" that will help you learn, remember and recall 2 or 200,000 pages of information. Once you have the training, the only limits you face or the ones you place on yourself.
And even then, Anthony will help you break through all the barriers so you can have the memory of your dreams.
You access to the Magnetic Memory Method includes all of the premium memory improvement courses you learned about above, plus these exclusive bonuses:
Bonus #1: Memory Destroying Foods – And What To Eat Instead!
If you've ever wanted to improve the health of your brain and memory by 100%, 200%, 300% (or more), then this may be the most important video course you will ever take.
Here is why:
As you probably already know, diet is one of the only games in life that can be truly beaten. Unlike your career, finances or some of the things that happen by random chance, your diet is something that can be controlled. This means that the outcome of the health of your brain and your memory is entirely in your hands.
That sounds simple enough, doesn't it?
But it really isn't, and in this course, you'll learn what it truly means to eat healthy and in a way that increases the quality of your memory.
To win at the brain diet game, you've got to pay attention to the finer points.
That's why this quick course focuses on the most relevant details. Instead of struggling through extremely complex books about what works and doesn't when it comes to brain and memory health, you can quickly walk away with all the information you need to make informed eating decisions.
What About How To Eat?
Many resources on eating well talk about what to eat. But the truth is that you also need to know how to eat the foods that support a good memory. Just think how great it would be if you had a simple system you can revisit any time that tells you not only what to eat but how to approach your new diet in the right way.
Would you like to try this amazing course on what not to eat, what to focus on instead and how to eat it? Would you like to see for yourself how easy and beneficial this can be for your memory?
Sure you would!
And now, here's the best part of all:
You get it 100% free when you join the full Magnetic Memory Method Masterclass. Memory Destroying foods, not only covers everything you need to remove from your diet, everything you need to introduce into your diet and exactly how to go about eating for brain health. It also includes the Ebook version of the entire course!
You cannot lose in the game of dieting for brain health and memory when you take this course along with the rest of the Magnetic Memory Method.
Bonus #2: The Ultimate Memory Improvement Exercise For Brain Training (A.K.A. How To Memorize An Entire Deck Of Playing Cards In Any Randomized Order Using The Magnetic Memory Method)
Although you may be skeptical that it's possible to do, you've heard about the memory techniques that allow people to memorize the order of 52 cards in under a minute.
And you want that skill. Badly.
Why?
Because you've believed that you lose your memories as you age.
And this has caused you to lose confidence and feel bad, especially in front of family and friends who have relied upon you to remember and recall important details.
You've probably also believed that only some people have fantastic memories. And because you've struggled so much, you might have even thought you have ADHD.
But This Simply Isn't The Case!
So here's the good news:
The Magnetic Memory Method for memorizing randomized cards works gangbusters as an exercise to combat all of these memory loss nightmares! Not only that, but it's incredibly easy to learn and tremendously effective – if you learn the skills in the right way.
And this course shows you the right way in detail.
The Ultimate Memory Improvement Exercise For Brain Training shows you the surprisingly simple process of memorizing a randomized deck of cards and breaks it down into all of the component parts so that you can memorize an entire deck of cards within a minute or less of first seeing it.
If There's A Shortcut To Rapid Memory Improvement, This Is It!
Look, you can either spend forever, painfully memorizing a deck of cards using rote memorization. Or you can learn this technique in under 30 minutes and master it with less than an hour of practice if you wish. And if you use the technique right, you'll immediately impress all of your friends with the most unbelievable memory abilities they've ever seen.
If you really want to experience memory improvement by learning one of the easiest to learn memory techniques in the world, make this small investment right now and learn how to use the natural abilities of your mind to memorize a deck of cards rapidly, naturally and magnetically.
Give Me Just One Hour Of Your Time And I Will Improve The Quality Of Your Memory For Life!
Go ahead and treat yourself to the full Masterclass and enjoy all of the bonuses by registering below right now.