Podcast: Download
Subscribe: Apple Podcasts | Google Podcasts | RSS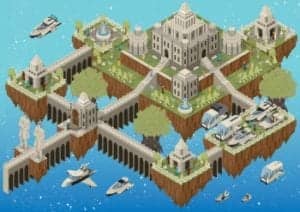 In our modern world of omnipresent information access, memorization using a Memory Palace was almost a thing of the past.
Almost. Luckily, there's a growing body of people who are using Memory Palaces because they're noticing how modern technology isn't always great for memory.
And this shift back to older memory techniques has occurred quite quickly. The question is… why?
Little more than a decade ago, it wasn't uncommon that a person had to memorize a sizable list of phone numbers belonging to partners, siblings, parents and close friends.
But now, more and more, people are finding that their minds feel weak. They can't recall what they did yesterday, let alone recall a list of important phone numbers.
Fortunately, the ancient Memory Palace technique is still here for people who want to get back to basics and remember key information reliably. And plenty of contemporary science proves that this technique works.
As far as learning techniques go, this technique is not a magic bullet. But as you're about to discover, the Memory Palace for learning is one of the closest things to real magic we have.
Why The Memory Palace Technique Is Not Snake Oil
I get it. People are skeptical, and they should be. A lot of people sell inferior memory training products, one reason why I created this Consumer Awareness Guide years ago.
Yet, the scientific research you'll find on this page shows that the Memory Palace, when taught properly, never was and never will be snake oil. Far from it. To help you understand just how powerful the technique can be, I'll share with you my personal experiences in addition to the science. You can also enjoy the experiences of several of my students, dozens of whom who have sent me their results for the public to read.
Another reason people are skeptical stems from a lack of self belief. Sadly, the modern world rarely encourages us to use our imagination. It might therefore be slightly challenging for people new to the technique to really get into it.
Because if there is a catch, getting into using the technique is it. In order to fully understand how a Memory Palace works, you need to develop at least a few of them and then use them to complete well-formed learning goals. You can't just think about the technique. In the words of Yoda, you have to take matters into your own hands and just do it.
The good news is that using a Memory Palace is incredibly engaging. As I told journalist Rebecca Barry when she interviewed me for the New Zealand Herald's Viva Magazine,  this learning technique is certain more engaging than the traditional rote memorization technique. It gets even more engaging when you add Magnetic Note Taking as part of the process.
With practice, you'll soon be impressing all of your friends and family with how good your memory has gotten in no time.
Since practice is so important, let's talk about how to create a Memory Palace before we get into some of the science behind why the technique works so well.
How to Create a Memory Palace
The basic idea behind the Memory Palace is to associate pieces of information with a location that you are very familiar with. A prime example would be of your home.
Try this simple exercise:
Close your eyes right now and picture your home.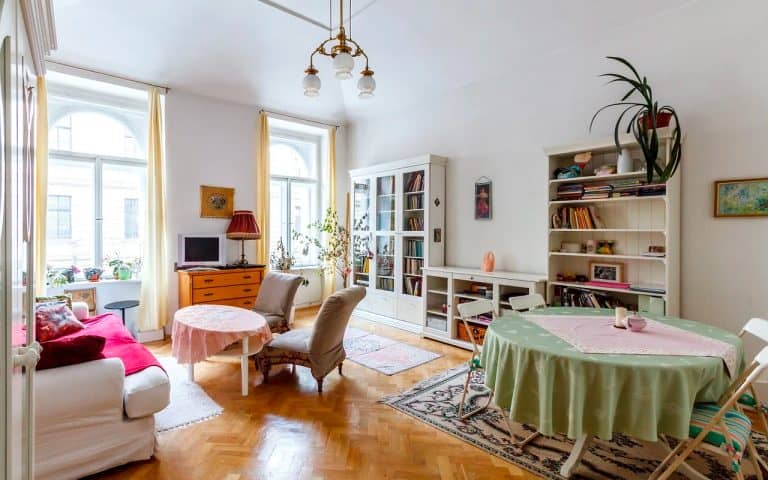 If you're like most of us, you can probably picture your home with a decent amount of detail. You know where the furniture is found, what colors the walls are, and even where small objects are placed.
Congratulations! You've just started the first step of developing your very own Memory Palace. Next, I suggest that you draw out a simple journey by hand.
Here's an example based on one of my personal Memory Palaces (here are several more Memory Palaces examples if you like):
To get started creating your first Mind Palace, do this now:
Draw a floor plan of a familiar location.
Create a journey that does not lead you into a dead end.
Make sure that your journey is linear so that you don't create confusion by crossing your own path.
Don't over clutter your first Memory Palace.
Number each station and create a top-down list to help you mind remember the journey better. Optional: Use a Magnetic 00-99 P.A.O System to assign an image to each Magnetic Station
Use the Memory Palace as quickly as possible with information that will improve your life.
Use the Memory Palace to invoke the Primacy Effect and Recency effect for each Magnetic Station by using the Serial-Positioning Effect.
Create more Memory Palaces and repeat the process, always taking care to memorize information that makes your life better professionally and personally.
How To Use A Memory Palace
The Memory Palace has to do with associating information with specific areas of that familiar location. This is done using mnemonic images.
As you mentally walk through a location you've prepared, you place pieces of information linked to associations that you wish to memorize in specific areas. When you want to recall the information, you revisit your mental route, and the information will be easily accessible.
The technique is made more effective when you add surprising or out-of-the normal features to the information.
For example, assuming you would like to memorize this sequence of words:
hero
drill
spacecraft
music
You could imagine yourself at your front door, with a hero standing next to you. Here you've made an association between your door and a hero.
You can increase your ability to memorize and retain this by making the memory more distinctive or unusual. For example, you could imagine the hero opening the door for you, or banging on it before you enter.
You then walk down your hall, and before your feet is a drill. To increase the power of this mnemonic imagery, imagine that it is turned on and you have to leap to avoid being hurt.
You then turn the corner and see a spacecraft flying out of the window leaving behind itself a trail of glitter.
Finally, you sat down on the couch, and as your bottom touches the cushion, your favorite song starts playing. You might even imagine the word "music" written on the cushion before you sit.
The Definitive Guide To Reusing A Memory Palace
A lot of people ask me about using the same Mind Palace a second or third time.
It is possible, but the precise process can be more than a little finicky. To explain what I mean, please check out this thorough video guide on the topic:
As you can see, not even the most skilled memory experts reuse Memory Palaces. If you set yourself up correctly, it's not really necessary.
That said, doubling up does make for great brain exercise, and that's usually the way I treat the practice. I think it might have helped me experience a breakthrough with aphantasia, actually.
But what this question has taught me the most over the years is that many students of memory improvement put the cart before the horse. They worry about advanced skills before they've mastered the fundamentals – advanced skills that the pros have already determined might be great, but aren't really worth using.
The Memory Palace I Re-Used Twice (Personal Case-Study)
Have a look at this Memory Palace example based on a neighborhood called Kelvin Grove in Brisbane, Australia:
I've used it three times for memorizing:
The Upadesa Saram
32 verses of the Ribhu Gita
Frankly, I did manage to pull this off successfully. But if I were to do it again, I would not use the same Memory Palace over and over again. Certainly not for something important as a memorized public presentation.
Other (Potential) Problems With Reusing A Memory Palace
Although the following issue hasn't happened to me, some people have issues with moving the furniture around in the rooms they base the Memory Palaces on.
In most cases, this shouldn't be an issue once you have the fundamentals of this memory technique mastered. To do that, please make sure that you devote yourself to the loci method thoroughly and completely. It will serve you well for the rest of your life.
But another option is to simply not use furniture at all. If you look at the Kelvin Grove Memory Palace example above, you can see that most of it involves streets. In the few rooms that I did use, my loci were mostly the walls and corners.
I think of street corners and the architectural foundations of Memory Palaces as "Eternal Stations." They're very unlikely to change in the future. Using them makes this mnemonic method much more stable over the long term.
The Memory Palace Technique Is Not Necessarily Visual
Some people assume that this technique requires a vivid visual imagination. But this is not correct, though you can't blame people for confusing iconic memory with the fantasy of photographic memory.
When done correctly using all of the Magnetic Modes, you can memorize a very large amount of information relatively quickly without necessarily seeing the Memory Palace in your mind.
Here's an infographic to teach you all about the different ways that your brain perceives information in a multi-sensory way:

Keeping the full range of the Magnetic Modes in mind, you can use any home or location with which you are familiar.
You can even use small areas, such as the inside of a broom closet. You can even use your own body, attaching information to different limbs.
Just keep in mind that you don't necessarily have to see the Memory Palace. You can feel it, hear it, taste it, smell it and even just think about it. I've even gone through some of my Memory Palaces and touched the walls I'll be using to help make them more substantial in my imagination. This simple action has helped me a lot over the years.
For example, when I was asked to memorize some Shakespeare in real time on the Guru Viking Podcast, I used a Memory Palace I have interacted with physically many times. This level of mental processing helped make the memory demonstration successful. In fact, I recalled the lines I was asked to memorize from Julius Caesar perfectly.
If shifting from a visual to a multi-sensory Memory Palace seems odd, let me add a few more details. They will help you understand how seriously well this technique works when you add more levels of sensory elaboration.
The Science Behind the Memory Palace
Many studies have been conducted to analyze the effectiveness of the Memory Palace. It's all based on the scientific fact that your brain and spatial memory perceive space as a kind of image. Space itself is a kind of sensory experience, so it's well worth focusing on.
Check out this lecture with memory expert Stephen Kosslyn for more information about how that works:
Cool, right?
The answer is a resounding "yes!"
And it gets even better. In 2020, researchers Dr. David Reser and Tyson Yunkaporta conducted a study at Monash University with medical students. Using an Aboriginal variation of the Memory Palace technique, they demonstrated that learners equipped with this learning method recalled far more than students who did not.
No Need For A Huge IQ To Use A Memory Palace!
Over the years, some people have written to me that memory athletes and mnemonists must be smarter or have higher IQs than other people.
I don't believe memory competitors are smarter or have bigger brains than the rest of us. It's that they use mnemonics, and specifically the Memory Palace to memorize semantic information.
And they practice deliberately. That is the secret behind their impressive abilities. And because people who practice for a long time learn more about the techniques they're using, that explains why they become really good (Maguire et al 2002).
This simple observation suggests that anyone with average abilities can use this technique to improve his/her memory. And scientists have shown that it's well worth it as a lifetime practice, especially when you consider the research on memory training with the elderly.
And once you know the drill, it's really just a matter of spending some time with a few solid Memory Palace training exercises. Like these:
Even if you are not seeking to learn large amounts of information, the Memory Palace still has something to offer. There's even more evidence that the Memory Palace can help maintain a healthy brain during old age if you'd like to follow-up with the additional scientific references listed below.
As MMM student Sunil Khatri has explained, the Memory Palace is also great for language learning, including the difficulties of Japanese.
Personally, one of my favorite ways to practice the Memory Palace technique is to memorize playing cards, specifically for performing card magic. Whereas I used to practice the Mnemonica Stack, I've just memorized the Redford Stack and am having a ton of fun with that.
It only takes me 2 minutes and 30 seconds to memorize a deck. And with a little practice based on how memory actually works, I'll bet you can go even faster.
Ready to get started mastering the Memory Palace technique so you can enjoy learning more based on how your memory really works?
Let's do this thing!
Memory Palace References & Further Resources
Bower, G. H., "Analysis of a Mnemonic Device: Modern psychology uncovers the powerful components of an ancient system for improving memory" American Scientist, Vol. 58, No. 5, pp. 496-510, September–October 1970 Web. 21 Jan. 2016..
Engvig, Andreas, Anders M. Fjell, Lars T. Westlye, Torgeir Moberget, Øyvind Sundseth, Vivi Agnete Larsen, and Kristine B. Walhovd. "Effects of Memory Training on Cortical Thickness in the Elderly." NeuroImage 52.4 (2010): 1667-676. 1 Oct. 2010. Web. 22 Jan. 2016.
Fan, Shelley. "Can a Mnemonic Slow Memory Loss with Age?" Scientific American Blog Network. 20 Mar. 2014. Web. 22 Jan. 2016.
Maguire, Eleanor A., Elizabeth R. Valentine, John M. Wilding, and Narinder Kapur. "Routes to Remembering: The Brains behind Superior Memory." Nature Neuroscience Nat Neurosci 6.1 (2002): 90-95. Web. 22 Jan. 2016.
Want to Become a Mnemonics Dictionary? 5 Powerful Secrets Revealed!