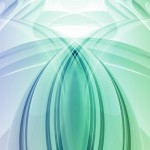 Dear Memorizers,
I wanted to let you know about a great website where you can find tandem partners to help practice the language you are learning:
http://polyglotclub.com/
This has been a tremendous resource for me and I have met many interesting people to speak with by email and in real time over Skype in the target foreign languages I am learning.
There are two ways to maximize the experience (and probably more).
The first is to write each message 50% in your own language and 50% in the target language so that each of you get equal exposure. Of course, the equality of this exchange depends on the amount that each of you write.
The second option is to trade weeks: one week in your mother tongue and one week in your target language.
Now, sometimes my Magnetic Memory coaching clients and students in my video course worry that they won't be able to come up with enough topics to speak to their tandem partner about. In some cases, talk about work and the weather can dry up pretty quickly.
That's why I've created a list of very interesting themes (which are more effective than topics) for my coaching clients to use. There are 88 in total and I'd be happy to send them to you. All you have to do is respond and say "send me the themes" (or something like that) and I'll get them out to you as soon as I can.
In the meantime, enjoy visiting
http://polyglotclub.com/
and let me know about the success you have by meeting people and achieving your fluency goals.
Until next time, make sure to teach someone what you have learned about memorization. It's the best way to deepen your own understanding and to help make the world a better – and more memorable – place. The more we remember, the more we can remember, and the more we learn, the more we can learn.