Podcast: Download
Subscribe: Apple Podcasts | Google Podcasts | RSS
Have you been looking for Memory Palace examples?
If so, they can be tough to find.
And some of the details in a classic text like The Art of Memory by Frances Yates make it all the more so. As she admits, she never actually used the techniques she spent so much time describing.
And good visual examples are marred because many come to the memory tradition through Sherlock Holmes, which badly misrepresents it with the term, "Mind Palace."
Plus, people use terms like "peg word system" and "Method of Loci" when looking for Memory Palace training, and it can all get a bit confusing.
Although we can't cover every type of Mind Palace, get this:
On this page I'll give you 5 powerful Mind Palace examples you can use to improve your memory training practice.
Now that you have enjoyed that broad overview of Memory Palace Training Exercises and know what to expect, let's properly define the Memory Palace technique.
Yours Free: A Private Course With Cheat Sheets For Becoming A Memory Master, Starting From Scratch.

>>> Click Here For This Special Free Offer.
Why Nearly Every Memory Technique Serves
As A Method Of Loci Example
This point might be hard to grasp at first, but this is important:
The Memory Palace, sometimes called the Method of Loci, is based on the same core principle that governs all information.
This principle is space.
You see, your brain encodes information chemically in the brain.
Each neuron and neural network in your brain exists in space - the space of your brain.
Click To Tweet
And according to Stephen Kosslyn, there's a kind of one-to-one correspondence between information out in the world and where your brain stores it in the brain.
In other words:
Your Brain Is A Mind Palace Book
Hear me out:
Imagine that your brain really was a book.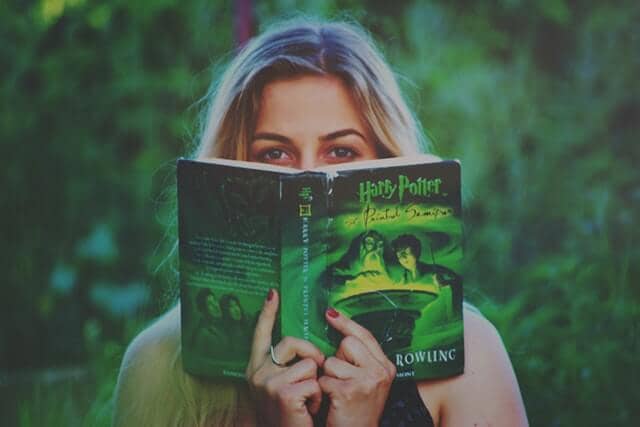 And each page of that book is covered in words.
Now imagine that each page in that book is a neural network that binds all of its words.
Likewise, the neural networks in your brain bind the neuronal chemicals that store you memories.
Of course, the brain and memory are much more complex than any metaphor or analogy can express.
And when you see historical examples like this…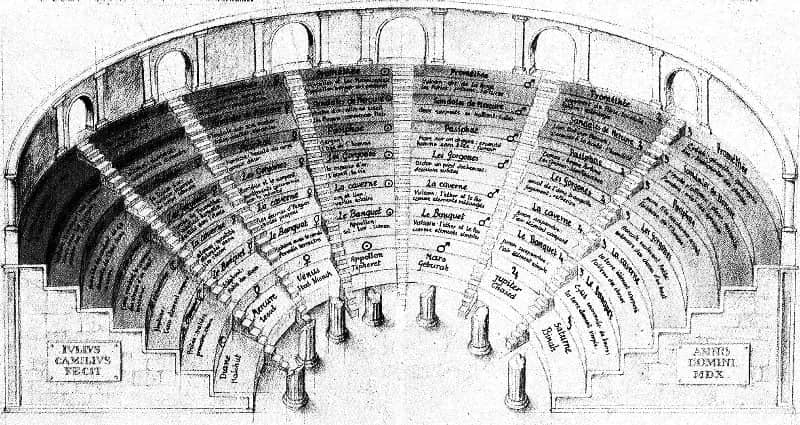 …it can be extremely frustrating!
But never fear. We're going to make the process much, much simpler for you today.
Because all of this leads to the same conclusion:
If Your Brain Is Like A Computer…
It's More Like A Fancy, Streamlined Kindle Than A Laptop!
Think about it:
If a book is an information storage and retrieval device that uses the space of pages, then the computer version of books do pretty much the same thing.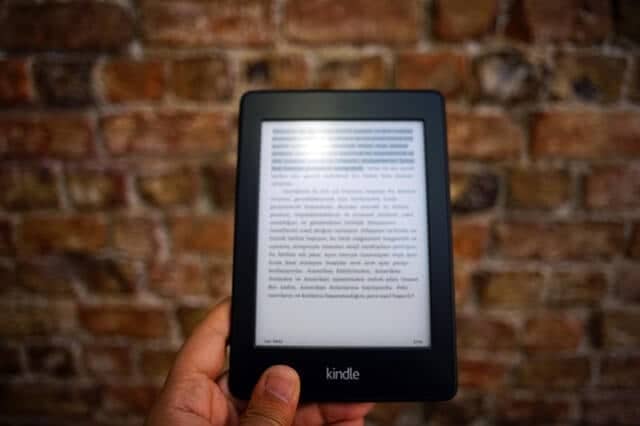 This fact means that your Kindle app also stores each word in space on a hard drive and a screen.
And so if you think about how books, apps and other brain games relate to your memory…
The Ultimate Mind Palace App Is Your Brain!
Isn't that exciting?
I sure think so. And that's why I produce so much Memory Palace training for the world.
It's also why I help people simplify the process so it doesn't look so freakin' complex like the Camillo example.
So let me ask you…
Do You Have A Memory Palace Sherlock Would Admire?
We're going to get back to the all-important point about space in a moment. But first:
To create a proper Memory Palace in the space of your brain, it's important to move beyond fictional characters like Sherlock Holmes and get the right training: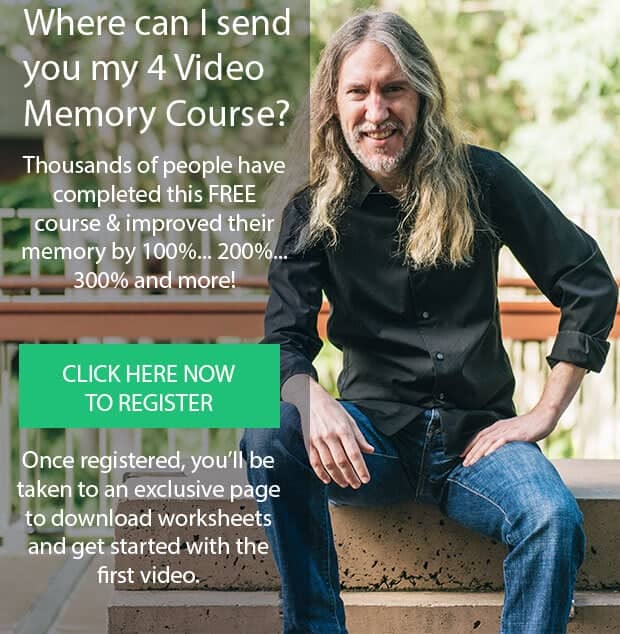 Next, turn your brain into a Memory Palace app by studying from the best types of Mind Palaces.
1. The Bird's-eye/3rd Person Memory Palace
This kind of Memory Palace involves looking down through the roof on a building. It's as if you're looking down at a floor plan.
As you can see, I've drawn this image by hand.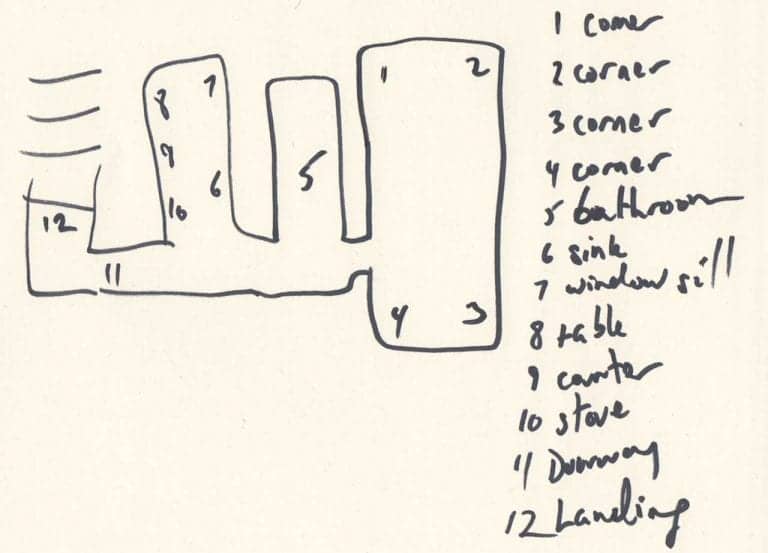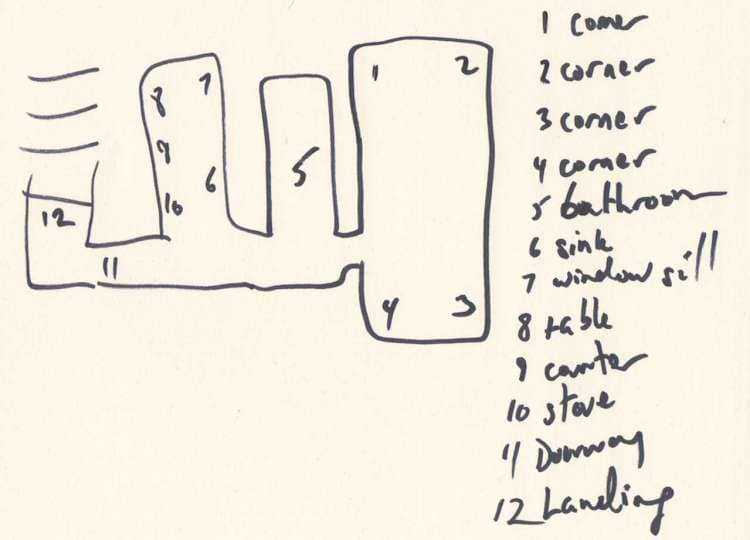 This step is important because it trains your brain to think about the space a little bit differently – from a new perspective that helps develop your mental rotation skills.
This drawing refers to this space in Berlin: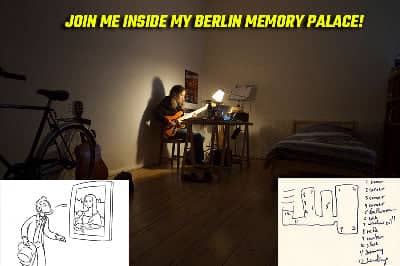 As you can see, it looks very different. Yet, with practice, you can use this simple technique to memorize anything, including vocabulary, or an entire speech.
In fact, my friend and fellow memory expert Jonathan Levi did just that after I showed him how to do so for his TEDx presentation:
I recently gave a TEDx presentation myself from memory, so please check back here soon for the video.
Basically, the process is simple:
Select a location suited to creating a Memory Palace (usually a familiar building, but parks and other locations will do)
Get out a sheet of paper, ideally in a Memory Journal devoted to Mind Palace creation.
Draw the Memory Palace.
Strategically structure your course through the Memory Palace.
Practice it mentally.
Use it to memorize something by drawing upon the tools of Magnetic Association
If you're stuck on what locations to use, How to Find Memory Palaces will help.
If you need help with creating the imagery, these elaborative encoding exercises should be useful to you.
The cool thing about that TEDx picture above is that I've already used the process I just described to turn the theatre into a Mind Palace. And it works great!
2. The 2nd Person Memory Palace

In this kind of Memory Palace, you look at yourself or a Bridging Figure move through your Mind Palace as if through the lens of an external camera.
This is not a replacement for drawing the Memory Palaces, but a different way of thinking and experiencing the navigation process.
3. The 1st Person Memory Palace
Using this kind of Memory Palace, here's what happens:
You imagine yourself in the Memory Palace. You then imagine yourself seeing the journey you are following through your own eyes.
You can also pretend to be a character in a video game, series or movie and see through the eyes of that character.
For example, using an outdoor Memory Palace, I could imagine being this Giordano Bruno statue and see parts of Rome I've created as Mind Palace as if through his eyes:
4. The Virtual Memory Palace
At some level, all Memory Palaces are Virtual Memory Palaces.
Why?
You are creating an imaginary construct. This construct is based on a building or area you've seen in real life. You are navigating it "virtually" in your imagination.
That said, when you're basing a Mind Palace on a location you've seen with your own eyes, you seriously reduce cognitive load.
Think about it this way:
When you last moved into a new home, did you have to work hard to memorize the layout?
Probably not. That's because spatial memory takes care of everything. And that's what makes calling any Memory Palace to mind so easy.
But if you're using a video game as a Memory Palace, not only do you have learn the layout in a completely different way.
You also have to re-create that layout using more mental resources because you've never really been there.
Caution:
This not may not be true for all people.
But I think for most us, Virtual Memory Palaces will cost more time and energy than they are worth.
That said, Idriz Zogaj shares some wisdom on the practice that you might find useful.
5. The Magnetic Memory Palace

This kind of Memory Palace lets you fuse all the first four approaches together into one seamless Memory Palace strategy.
Recall Rehearsal also makes memory practice feel a lot like a Memory Palace game!
In fact, when you use the Magnetic Memory Method tools of…
Sea shelling
The Pillar Technique
Ample use of Magnetic Bridging Figures
Recall Rehearsal
The Big 5 of Learning (Also called the levels of processing)
Everything gets much easier. That's because it becomes more fun.
Not only that, but the Magnetic Memory Palace, when used as part of a full Memory Palace Network, makes Recall Rehearsal faster and easier as well.
(Recall Rehearsal is a fast and fun "memory game" way to get any information into long-term memory quickly.)
As a bonus, there's also a way to turn your Memory Palaces into Mind Maps and vice versa. These mind mapping examples show you how.
It all makes for great Memory Palace training exercise don't you agree?
The Best Memory Palace For Studying For
School Or Large Learning Projects?
Now, you might wonder, which of these Memory Palace approaches are best for studying for learning.
There's no perfect answer, but here's the very good news:
Memory techniques are best learned through experimentation and activities like these sensory memory exercises.
And I would suggest that you learn to use a Magnetic Memory Palace as quickly as possible. Then learn How To Renovate A Memory Palace.
The first three options require too much time and energy. You'll spend more time visualizing your Memory Palace and your journey through it than necessary.
The Ultimate Truth About Memory Palace Examples & Exercises
Always remember that memory champions simply don't have time to visualize their Memory Palaces.
They might "see" glimpses, but there's something quite different going on.
For example, memory expert and memory athlete Alex Mullen can memorize a deck of cards fast.
He's also very good with medical terminology.
But there's no time for adding undue cognitive load to the process.
And anyone can learn to reduce the need to visualize their Memory Palaces and journeys with just a bit of practice.
Practice Using Your Brain And You'll Be The
Best Memory Palace App On The Planet
There are a lot of Memory Palace software programs available. Memory Filer is one of the more interesting ones.
But, even as the creator of this app admits, all memory apps present a deviation from developing true memory skills.
What kind of skills?
The Giordano Bruno memory skills of legend.
For thousands of years people managed to memorize a textbook without apps or programs.
In fact, it might be precisely because computers have created Digital Amnesia that people no longer pick up these high level memory skills more often.
Why Real Memory Palace Training Is Always Organic
For research purposes, I've spent a lot of time in Memory Palace training with apps.
This activity has always been interesting, but ultimately always a waste of time.
Here's why:
When you train your memory to use a Memory Palace with an app, you're training in a digital environment.
And if you want to remember names at events, that will give you a bit of an advantage.
Just remember:
The only examples that matter involve the practice memorizing names at real events – unassisted by technology.
And I have found that training for names using an app reduces my skills instead of increasing them.
And little wonder:
Real-life events do not take place on apps - they happen in the world!
Click To Tweet
Just ask Jesse Villalobos about how he got a promotion, featured on this Magnetic Memory Method Review.
The Best Mind Palace Examples For Language Learning?
If you want to learn a language, you might like to use a Memory Palace strategy.
There are many ways to proceed, but I've found the best involves creating a Magnetic Memory Palace Network around the alphabet.
The alphabet is an interesting mental tool that exists in space. The letter B falls to the right of the letter A, R falls to the left of S and so on.
In other words, the alphabet is a fixed linking system that everyone knows by default – exactly like you know the layout of your home. This understanding makes memory training far more powerful than the old fashioned "method of loci" will ever be.
And that's why it's so easy for each letter of the alphabet can serve as a kind of mnemonic peg system you attach to a building.
How To Practice The Memory Palace Technique
I suggest that you start with just one Magnetic Memory Palace Network first.
Then create another one until you fully feel the effects of spatial memory working its magic in your mind.
You'll begin to sense exactly why the Memory Palace is the most powerful technique and why all the other techniques, including the Major Method, are all spatial in nature.
If you don't know how much information to memorize, roll a dice.
Magnetic Memory Method student Adolfo Artigas has a 100-sided die he uses, and it makes it fast and easy to practice the Memory Palaces you create without having to think about how much information you're going to focus on.
We've got a video about how he does that for mental relief while attending university classes in our detailed training on note taking using memory techniques.
That's all for now, but I hope that these Mind Palace examples have given you some food for thought and ideas to model for your own memory improvement practice.
For more helpful training, please see 5 Memory Improvement Exercises That Don't Need Another Annoying App.
Then let me know in the comments below if you have thoughts or questions.
You got this!
Yours Free: A Private Course With Cheat Sheets For Becoming A Memory Master, Starting From Scratch.

>>> Click Here For This Special Free Offer.