Podcast: Download
Subscribe: Apple Podcasts | Google Podcasts | Stitcher | RSS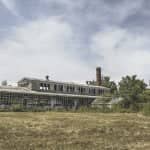 In this episode of the Magnetic Memory Method podcast, you'll learn how to make changes to a Memory Palace you've already created (and when not to do this at all).
Please supplement the podcast episode with this video on re-using Memory Palaces:
Here's a follow-up video with more detail:
You'll also likely encounter ghosting or confusion, often referred to in memory science as The Ugly Sister Effect.  Use that episode of the podcast and the blogpost to make sure you never have trouble with it.
When it comes to "cleaning" a Memory Palace, Alex Mullen's advice in the video above is solid. But you should also get Idriz Zogaj's take on the matter of clearing out your MPs too.
Episode Notes On This Podcast
Today's episode features a question about making changes to a Memory Palace to add new information. There are at least 3 options that we discuss in detail in the podcast. These are:
1) Creating Virtual Memory Palace elements. These can include imaginary bookshelves other types of invented or imaginary stations. You place these between pre-existing stations and the information memorized at/on/beside/in or under them.
This technique will be most useful for those Memorizers who already have some experience using Virtual Memory Palace elements in combination with the Method of Loci.
2) Create a mnemonic palimpsest.
Although not usually recommended (at least not to beginners), you certainly can use Memory Palace stations twice.
But as discussed in the episode, it's much better to add new phrases to words. That way you're preserving the original station and adding new material without having to add Virtual Memory Palace elements or shift things around.
3) Instead of modifying existing Memory Palaces, create new ones.
For example, create 3-4 Memory Palace per letter of the alphabet. You could have:
A1
A2
A3
… and so on.
Then, when you have new words to memorize, you place them in a new Memory Palace altogether. This technique works well if you want to maintain old Memory Palaces and still add new words to your vocabulary.
Frankly, nearly every person has at least a dozen buildings in their community they aren't using:
Churches
Bookstores
Theaters
Cafes and restaurants
Real estate open houses
Campuses
… and so much more, including these 5 Memory Palace examples.
Then, if you know how to use the Telesynoptic technique, you will use the opposite of cleaning out or renovating MPs.
You can also use the Principle of Word Division within multiple Memory Palaces. Thus, you would have:
A1 = Words that start with "al"
A2 = Words that start with "an"
A3 = Words that start with "at"
… etc. …
Combine this with one of the 4 pegword methods for even more fun, taking care that you know how to deal with the Ugly Sister Effect.
If you need more help, make sure to complete these elaborative encoding exercises.
Multiple Memory Palaces for each letter of the alphabet may have limited appeal. But once you give it a try, you'll find that it works a charm.
The worst that can happen is that you wind up not using some of the Memory Palaces you create. But that's hardly a problem. It will give you a lot of practice in Memory Palace construction and you can always go back and use those Memory Palaces later.
Your mind loves this kind of exercise and the experimentation involved. You just need the mindset, the willingness and the determination to succeed and you'll find more success than you imagined possible.
Multiple alphabetized Memory Palaces also work wonders when you're memorizing vocabulary around themes.
For example, if you're memorizing words based on the theme of restaurants, instead of having one Memory Palace with 50 words, you could have 5 with 10 words each. In fact, you could think of 5 restaurants that you've enjoyed and use these. This will create a nice connection between the theme you're working on and the actual Memory Palaces you're using.
As always, please let me know if you have any questions. And if you want more detailed training, over 20 hours of videos and dozens of PDFs and Worksheets await you in the Magnetic Memory Method Masterclass.
Further Resources
7 Ways To Make Your Memory Swiss Army Knife Sharp