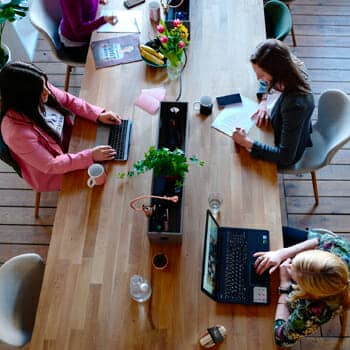 So you want to know how to increase working memory.
Excellent!
Having a strong working memory is proven to give you an advantage in life.
For example, working memory is involved in everything from giving stellar presentations to remembering what you read. Air traffic controllers rely on it and your ability to trade successfully on the stock exchange requires the honed focus only effective working memory can bring.
Working memory exercises will help if you don't have enough of it and I'll give you a bunch on this page.
But above all, you need more than just a bunch of working memory activities.
You also need what I call holistic memory training.
This is essential because exercising just one level of your memory is good.
But exercising all levels of your memory is outstanding. In my experience teaching thousands of students who need to remember names in a flash, it's always come down to exercising more than one level of memory. I'll share a story from one of my students below to show you more of what I mean.
So if you're ready to target your memory both specifically and at large, let's dive in and make it happen!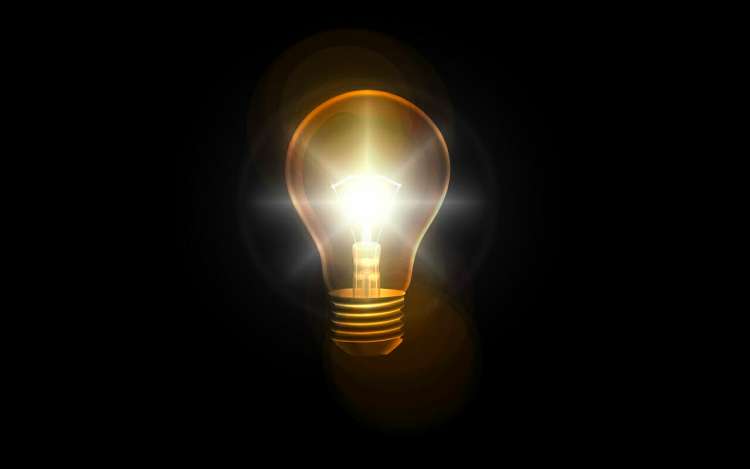 What Is Working Memory?
Working memory is your brain's way of manipulating information. Alan Baddeley and Graham Hitch first proposed using this term in a 1974 issue of Psychology of Learning and Motivation.
In this article, Baddeley and Hitch also describe working memory as a kind of "control system" with a limited window of time in which to deal with information before discarding it or letting it move into long-term memory.
Just how big is the window of time and space working memory offers you? According to chunking studies, most of us can process about 5-10 pieces of information at a time. Depending on the context, information can disappear in a flash or hold on for longer.
For this reason, we should always think about working memory as a control center in relation to context dependent memory, or what is sometimes called state dependent memory.
This broader understanding is important because when thinking about how much time and space working memory gives you, the context really matters. For example, if you are a skilled musician, you'll hold onto more facts about a song than someone isn't. Your exposure to the topic of music expands the "window" of your memory to process more.
Finally, it's important to realize that some people use working memory and short-term memory interchangeably. But this is not typically how memory scientists use the terms.
Working memory is the memory that helps you manipulate information
Short-term memory has more to do with storage
As some researchers have found, working memory is a stronger indicator of scholastic success than IQ, though certainly some people with high IQs also have strong working memory abilities.
When Do You Use Your Working Memory?
Here's a classic example of when you draw upon working memory each and every day:
While driving, you constantly have to track road signs. If a sign says, "construction ahead," your working memory will hold onto and maintain your awareness that this is coming up. You'll use your working memory even more if you need to receive and follow directions to arrive at a destination you've never visited before.
However, as I discovered during an interview with science journalistic Christopher Kemp, the brain has "place cells" that help us keep track of where we are in space to assist working memory. Kemp's research and personal experience has shown that some people don't have the same levels of ability to know where they are in space.
Beyond knowing where you are in the world spatially, working memory is used all day long, specifically while reading, speaking, listening and writing.
One of the most common examples of working memory going either right or wrong happens when you learn a new name.
When Lee Escobar came to me for help, he wanted to remember multiple names quickly. As you can see from his video explaining how the Magnetic Memory Method helped him, he quickly learned to improve his working memory to capture hundreds of names.
Likewise, Idaho Linger shared on my testimonials page that by using my tips, he was able to recover working memory by completing the simple exercises we'll discuss below. If you'd like to enjoy working memory boosts like Lee and Idaho's read on.
Scientifically speaking, the reason Lee and Idaho have achieved such benefits come down to what researchers have shown is essentially a rewiring of the brain. All you have to do is use the techniques holistically.
How To Improve Working Memory
It's easy to improve your working memory, but there are some important aspects to consider. The first is something called the transfer effect. The idea here is that nearly all working memory activities benefit you. 
But playing a memory training game doesn't necessarily transfer to real life benefits. It only makes you better at playing the game. This effect is called near transfer. It happens a lot when we play video games.
Far transfer, on the other hand, happens when you engage in exercises that improve other aspects of your life. One simple example involves the benefits of developing bilingualism. Not only do you get great working memory benefits, but your long-term memory and other aspects of mental well-being receive great fitness.
So please keep this difference between near transfer and far transfer in mind as you select from the following list of activities.
One: Simple Games
Memory games like Tetris give you near transfer effects. You will enjoy an improvement of all kinds of skills related to the games themselves, but these brain games in particular give your working memory a special workout.
Crossword puzzles, on the other hand, are well-known for encouraging cheating, which winds up reducing the desired effect. So all games are not made equal when it comes to receiving solid brain exercise targeting working memory.
To get the most out of simple puzzle games, make sure that quick thinking is involved. Rather than hum and haw over the answers in a crossword puzzle and fall for the seduction of looking up the answers, go through it as quickly as possible.
Likewise, when playing Tetris, focus more on the experience. You can always play again and gradually refine your strategy as you go. But it's important to realize that so much of the strategy is actually outside of your control due to the randomness of the algorithm. That's why you will tend to get the best exercise by going as fast as you can and letting go of the outcome.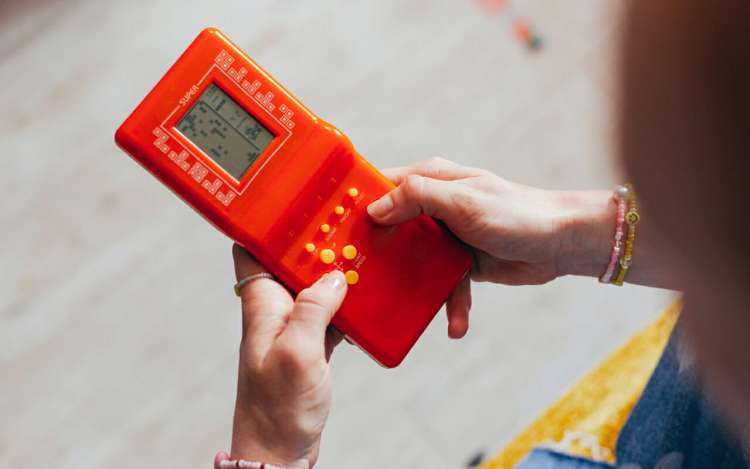 Two: Brain Training Games
The app stores are filled with software games that will hide objects behind tiles and engage you in math puzzles.
As Christine Till has shared, Cogmed doesn't show benefits much better than solving puzzles with pencil and paper. But there is one exception. She found that people who follow-up with an individual human coach do show somewhat better results. 
This makes a lot of sense because the near transfer skills can be contextualized through conversation and contextualization in a larger framework of goals.
But without that human touch, general brain training games tend to boost executive functions, but not working memory in any significant way.
Three: Code Breaking
When I designed my Memory Detective game and the accompanying novel, I made sure to include actual working memory exercise.
This requirement means that the game includes code breaking. Participants in the game will use memory techniques like:
These memorization techniques work to exercise working memory because they involve developing codes and decoding them. They also involve chunking and bootstrapping.
In other words, you use memorization strategies that break things down into smaller points. And you bind or join together different kinds of visual and auditory information as quickly as possible.
It's fun and provides a substantial workout!
Four: Mental Math
Running calculations in your mind is a challenge that gives your working memory a real workout.
The Trachtenberg Method is particularly fun. You can also learn chisanbop or mental abacus routines. 
Learning to solve a Rubik's cube falls under this category too.
Five: Chess
Every time you remind yourself of how a chess piece is allowed to move, you're exercising your working memory. It doesn't have to take long to get good at chess either.
You can take it to the next level by memorizing chess openings using mnemonics.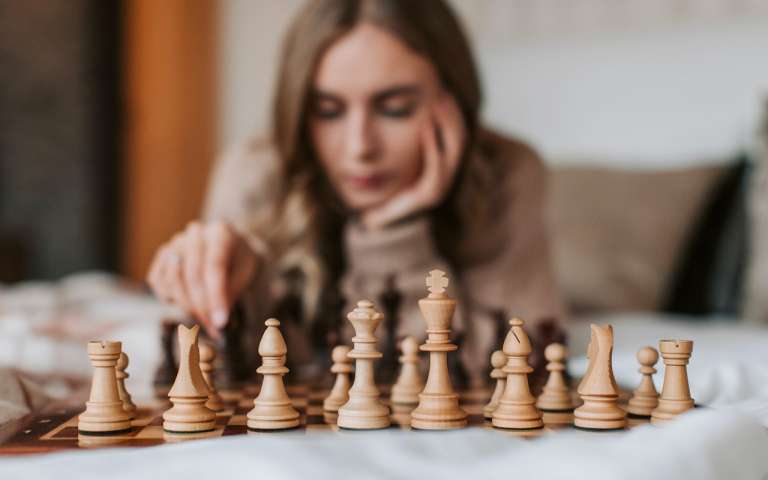 Six: Take A Mental Journey
Dominic O'Brien is often credited with inventing the journey method. But it's actually an ancient memory technique.
It exercises all the levels of your memory over time. But it's especially demanding on your working memory while you use it.
The trick is to make sure that you're populating your journeys with well-formed mnemonic images. This activity in itself provides tremendous working memory training.
Seven: Practice Concentration Meditation
Few activities provide a better workout than concentration meditation.
You can definitely "sit just to sit," as Alan Watts put it.
But as I discuss in my book, The Victorious Mind, much better benefits roll in when visualization and semantic memory exercise is involved.
You might also consider some of the medieval activities, such as working with the ars notoria.
Eight: Write Your Heart Out
Engaging with your autobiographical memory is powerful.
You can look through old photos, call up friends to reminisce, or just daydream through your past.
But to get a great memory workout that exercises all levels of your memory, writing a memoir provides fantastic exercise.
Memory requires you to juggle what you're doing in the present moment while also drawing on prospective memory. You literally exercise your memory of what you need to write about next at the same time you're digging through your recent and distant past.
Plus, you exercise your procedural memory as you operate your writing tools (pen or keyboard).
And if you really want to take things to the next level, you can sketch out your home.
That's one of the exercises I teach in my FREE Memory Improvement Kit:
Even if you can't draw, the simple exercises will get your pen moving and you'll write out at least a few memories you have about friends and family.
Make no mistake: Writing is one of the most powerful memory exercises available. And it exercises just about every level of memory I'm aware of, including episodic memory.
And that's what holistic memory training is all about.
So what do you say?
Are you feeling empowered to improve your working memory?
Let me know if you have comments or questions and get out there.
Use these exercises and you'll literally feel the burn as you challenge your brain and enjoy the sensation of strengthening each and every aspect of your mind.
Sources For More On Working Memory
Dresler, Martin, et al. "Mnemonic training reshapes brain networks to support superior memory." Neuron, 2018.
Baddeley and Hitch. "Working Memory." Psychology of Learning and Motivation, 1974.
Golman, Rakic. "The prefrontal landscape: implications of functional architecture for understanding human mentation and the central executive." Pubmed, 1996.
Müller, N.G. "The functional neuroanatomy of working memory: contributions of human brain lesion studies," Neuroscience, 2006.