Podcast: Download
Subscribe: Apple Podcasts | Google Podcasts | RSS
Are you looking for the best Memory Palace book to help you keep your memory razor-sharp?
Ask any search engine, and it will throw up plenty of memory improvement book recommendations with techniques that may or may not work for you.
Which one do you choose?
And, could there be any alternative ways to train your brain to remember and recall everything you want to?
In this article, I'll give you eight Memory Palace book recommendations to make your search easier. I'll also show you three alternative ways to sharpen your brain.
Here's what I'll cover:
Yours Free: A Private Course With Cheat Sheets For Becoming A Memory Master, Starting From Scratch.

>>> Click Here For This Special Free Offer.
8 Best Memory Palace Books
Several authors – including Mira Bartok, Dominic O'Brien, and Joshua Foer – dive deep into the concept of Memory Palaces.
Here's my pick of 8 excellent books on memory improvement for you to read. A compilation of these could create a treasure trove of memory improvement ideas, including the art of building memory palaces.
Let's get right to it with my first recommendation.
First published in 2011, Joshua Foer's bestseller debuted at No. 3 on the New York Times bestseller list and stayed on the list for eight weeks.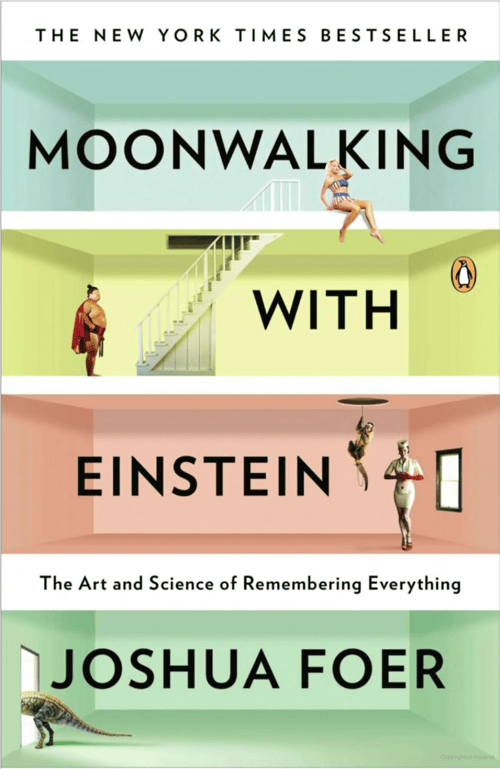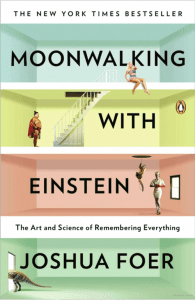 In his engaging writing style, Foer will take you on a fascinating journey through how the mind of a memory champion works. He goes in-depth about the mnemonic techniques they use to store memories.
A freelance science journalist, Foer learned the technique of memory training while researching the US Memory Championship. At the contest, Foer observed how people would memorize an entire deck of cards in just a couple of minutes.
This fascinated him and got him thinking whether the skill could be learned. Foer discovered that individuals who aced memory contests used special strategies handed down from the ancient Greeks to visualize things.
Most people use Memory Palaces by visualizing a structure (such as their home) in their mind — these Memory Palaces usually have several different rooms and people inside who represent what they are trying to remember.
He decided to test his own memory power.
A year later, he won the US Memory Championships against champion 'mental athletes' who could memorize the exact order of ten shuffled decks of cards in less than an hour.
The book draws on thorough research, the history of memory studies, and various tricks of mental champions.
2. The Art of Memory by Frances A. Yates
Published in 1966, this book is still referenced in influential memorization guides and books today.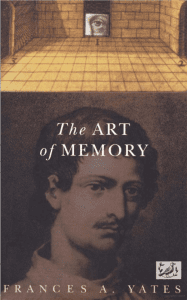 The author, France A. Yates, traces the development of the mnemonic systems from the Simonides of Ceos era through the Renaissance until the 17th century when scientific methods were initiated.
This is the oldest mnemonic strategy and is also known as the method of loci.
The book narrates the story of Simonides, who was hired by a nobleman to read poems during a banquet. After the reading, he was asked to go outside to meet someone. Before he could re-enter the banquet hall, it collapsed, killing everyone inside.
All the bodies were mangled beyond recognition. The story goes that Simonides used his memory to recall the faces and names of every person that was killed. He realized the importance of recalling facts based on their locations or the method of loci.
These ideas hold good even now.
For example, if a defense lawyer needs to recall evidence during a trial, he can first create mental images of a place familiar to him – maybe his home – and peg each piece of evidence to a room. During the trial, he can then recall those pieces of evidence by mentally walking through his house.
But there's more to it than memory stunts for winning court cases. Witness…
In this book, the author explores the story of a Jesuit priest named Matteo Ricci who lived during the 16th century, and how he used special mnemonic memory techniques to convert the Chinese to Christianity.
The priest joined the new Catholic order, the Society of Jesus, in 1571 and studied law in Rome. At that time, the order was quite young and needed to widen its influence. To ensure this, it would send young priests into the world to convert people to Catholicism.
The story goes that Ricci became a willing member of that mission and sailed to China as a missionary. For more than three decades, he used his vibrant personality to convert the Chinese to Catholicism. I imagine he knew a lot about how to memorize speeches.
During his efforts, the Jesuit priest believed he could convert more people by impressing them with his learning. That was when he started to use mnemonic devices to memorize huge amounts of information.
One of his key tasks was to convey basic Christian principles to the Chinese people in a manner they could appreciate and learn from. So he turned to memorization techniques for help.
He taught the Chinese people the art of creating memory palaces through images in their heads, helping them store several pieces of information in their mind and be able to recall it later.
The images acted as a narrative or a story helping the Chinese understand the Bible and its teachings through their own cultural and spiritual norms.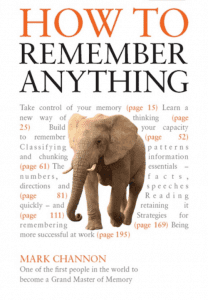 In this book, memory grandmaster and author Mark Channon focuses on how a radically improved memory can add more value to anyone's personal and professional life.
It is filled with memorization techniques that teach you how to recall numbers, dates, and facts, as well as ideas on how to remember them by using different processing strategies.
This makes the book one of the most practical ones on the art of memory improvement.
It comes with innovative exercises that can build the confidence and vocabulary of readers. It also includes core strategies that can make memories and mental images more 'magnetic'.
5. Unlock Your Amazing Memory: The Fun Guide That Shows Grades 5 to 8 How to Remember Better and Make School Easier by Brad Zupp
If your children are struggling with learning in school, this book has plenty of ideas you could use.
It outlines powerful strategies that can improve memorization skills while making it a fun activity. The techniques teach them to remember what they see, read, and hear – three traits that can result in better grades and more confidence in classroom settings.
These strategies are scientifically proven and claim to have helped thousands of students — those who want to improve their grades, who are forgetful, lack motivation, prefer some subjects over others, feel stressed out or bored in class, and those who have a hard time completing their homework on time.
The book is based on The Feats of Memory show which is an assembly program that was created by the author, Brad Zupp himself. Teachers who have used his techniques say that it transformed the way their students processed their lessons and made tremendous improvements.
The guide also dives into the main issues that affect our attention spans – our memory and focus. This makes it especially useful for students in grades 5 to 8. Children in grades 3 and 4 can also benefit from it with some help from parents and teachers.
So maybe it's cheating a little bit to include your own book, but if you're looking for the best books to help you learn memory techniques it's one I highly recommend!
The Victorious Mind tells the story of how I overcame the mental distress that imprisoned me in a "highly functioning manic-depressive" identity and almost took my life. I used just three practices to do so: self-inquiry meditation, memory training, and "biohacking."
But more than a story of self-transformation, it offers detailed guidance through the techniques I used to release myself from the haze of lithium along with the illusion of self.
This book is ideal not just for those struggling with mental illness but for anyone suffering mental malaise – whether it's digital amnesia and scatterbrain, depression, or "control freakism."
Apart from these six, you could also read any other book on memory improvement you may find interesting.
One additional example is The Memory Palace: A Memoir by artist and children's book author Mira Bartok, which talks about her traumatic brain injury after an accident, finding her mother who suffers from schizophrenia in a women's shelter, and a poignant comment Bartok hears at her mother's memorial service. Here, Bartok uses a Memory Palace as a metaphor.
7. Mnemonic Methods by Robert Fludd
Like Giordano Bruno, Robert Fludd believed it was possible to know and understand everything. That said, he also included a twist on the notion of "everything" by suggesting that we need to also know how to contend with two other things:
Nothingness
Incoming information
The nothingness part is a bit complicated because he basically says that nothing is always a something. Philosopher Eugene Thacker has explained how this concept works in more detail than we need to get into here.
In Mnemonic Methods, translator Paul Ferguson has cut out everything from Fludd's The Metaphysical, Physical, and Technical History of the Two Worlds, the Major as well as the Minor that doesn't have to do with memory.
This helps us as readers focus only on Fludd's mnemonic ideas, and they are powerful.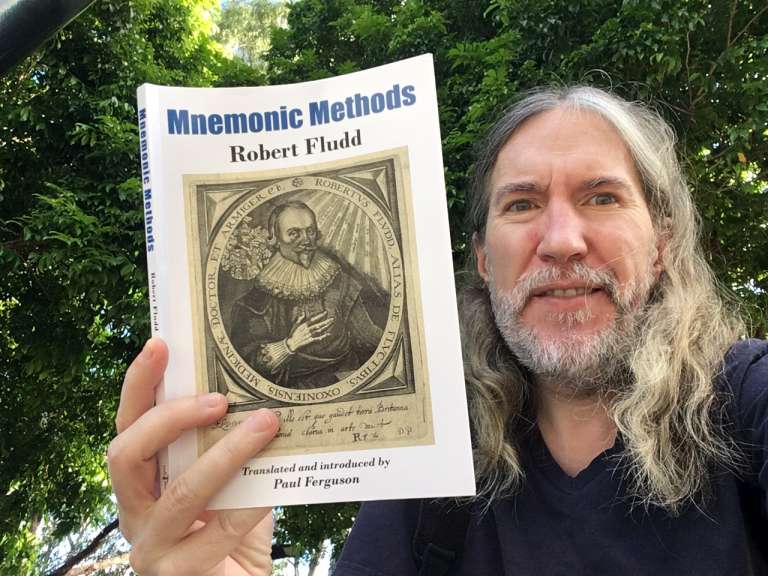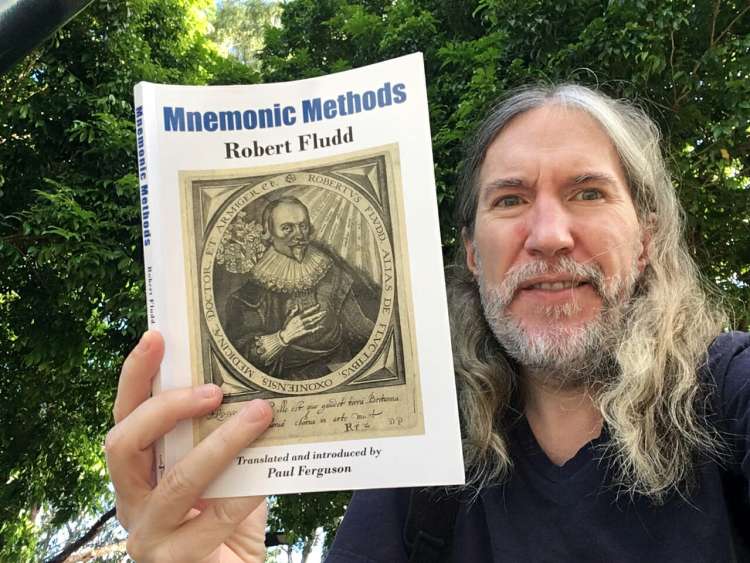 In brief, Fludd helps the reader establish:
Memory Palace systems
Alphabet pegwords
A number shape system
These days most of us memorize numbers with the Major Method and build that mnemonic system out to a PAO System. Nonetheless, Fludd's mnemonic examples are great to go through and can help you arrive at ideas of your own.
8. The Hermetic Art of Memory
I was delighted when Lewis Masonic sent me The Hermetic Art of Memory. Here's a full video review:
I will endeavor to get a written version of that review up soon, and can tentatively announce that some of what I've learned from it will appear in my own next book.
But for now, let's talk about…
Yours Free: A Private Course With Cheat Sheets For Becoming A Memory Master, Starting From Scratch.

>>> Click Here For This Special Free Offer.
What To Do Next
All these books on memory are sure to give you a wonderful insight into the art of brain training using mnemonic techniques, including Memory Palaces.
However, let's face the facts:
Learning something by reading a long book may not be everyone's cup of tea. Unless you diligently make notes and push yourself to try out the instructions, your chosen Memory Palace book will end up being just a dusty one on your bookshelf.
What could be more achievable is this:  Make a few small lifestyle changes, or learn from online videos and courses that you can re-read quickly or listen to any time.
Here are three alternative ways to improve your memory based on lifestyle that could be far easier to implement. Work with these and you almost certainly will be able to read more books, more often and get more out of them.

3 Better, Alternative Ways to Improve Your Memory
A few lifestyle changes, and creating Memory Palaces using the Magnetic Memory Method regularly will help you sharpen your memory with just a little daily effort from you.
Let's look at three ways you can do this.
1. Practice Mindfulness
Mindfulness is about listening to your mind and body, being aware of your surroundings, and being completely present in the moment you live in. Mindfulness expert Jon Kabat-Zinn calls it "moment to moment non-judgmental awareness".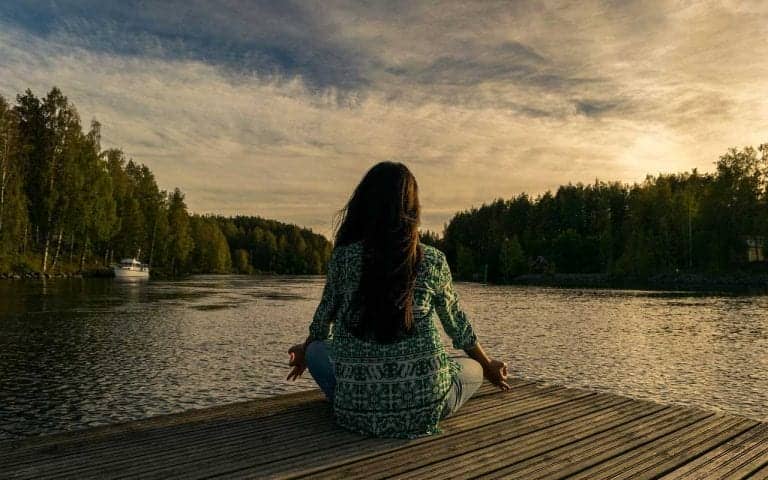 Practicing mindfulness meditation for just 10-20 minutes a day can work wonders on your memory. You can also do it while doing your daily chores – just by stopping for a minute to take in the sensation of whatever you're doing – eating a meal, walking to work, or driving down a busy road.
Mindfulness is known to increase blood flow to the brain. It can strengthen the network of blood vessels in your cerebral cortex and reinforce memory capacity.
Meditation reduces stress on your brain and can be effective in improving memory — even after a brain injury.
A recent study proved that mindfulness improves your working memory. A few participants spent a few weeks learning to focus on breathing and body sensations, being aware of what was happening around them, and redirecting their attention when they were distracted.
After this, they took memory tests that clearly showed an improvement in short-term memory and a slight increase in hippocampus volume.
And just so you know that I walk my talk on this one, here you see me recite 32 verses of Sanskrit in front of a live audience while meditating:
It is really fun and made so much more powerful when you combine meditation with a Memory Palace strategy!
2. Try Word Puzzles and Games
Word puzzles like crosswords, word association games, and Scrabble can stimulate your brain. They activate parts of the brain that deal with vocabulary and word finding, forcing the brain to stay active. It can delay any cognitive decline due to aging and mental illness.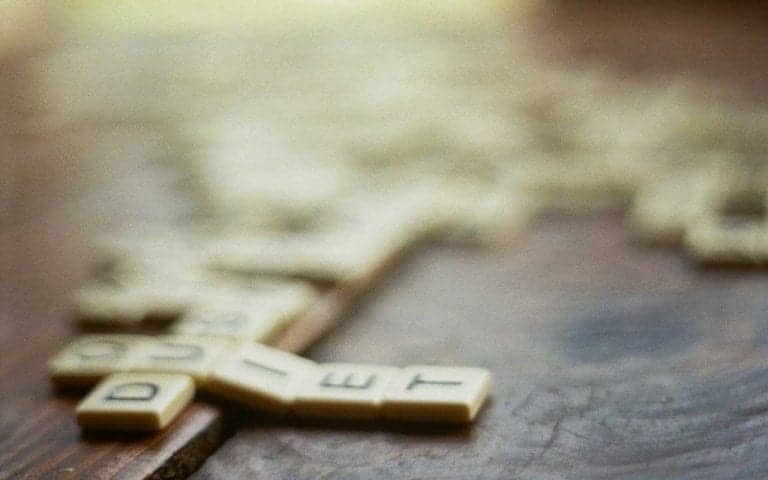 Research proves that using crossword puzzles to teach a second language is an effective strategy of vocabulary instruction. Paper-based and interactive puzzles are used frequently in language teaching, to make learning interesting for teaching spelling rules, lexical meanings, and synonyms.
Opt for the old-school way of doing it — use newspapers or puzzle books you can scribble on, rather than mobile apps that pop up distracting ads or tempt you to switch away to social media.
Remember to vary the type and difficulty of word puzzles frequently. Once you're an expert at simple crosswords, go for more cryptic ones.
3. Build Memory Palaces using the Magnetic Memory Method
Memory Palace is a powerful mnemonic tool to develop and use your spatial memory in a way that unlocks the power of autobiographical memory, episodic memory, semantic memory, procedural memory, and more. You can also move information into long-term memory faster for years to come.
Building Memory Palaces using the Magnetic Memory Method will provide you with the ultimate organizational system for learning, committing things to long-term memory, and recalling anything.
The trick is to associate information to parts of a location you're familiar with. This helps your brain file things to remember them easily.
So if you're learning a new language, peg all words related to travel on your living room sofa, words related to the weather on your dining table, and so on. You could use familiar locations so that you spend your time in quickly memorizing a lot more information, and reduce cognitive load.
The more you practice mnemonic methods for learning and recalling vocabulary, routes, names, and so on, the easier the process becomes.
Improve Your Memory Magnetically with These Books on Memory Improvement
The six books on memory recommended above (and any others like the one by Bartok) will give you a good understanding of the history of memory improvement techniques and ideas on how to build Memory Palaces.
But, creating memory palaces regularly using the Magnetic Memory Method can be the quickest and most effective way to learn, memorize, and recall anything.
If you'd like to get started (for free), sign up for my memory improvement kit.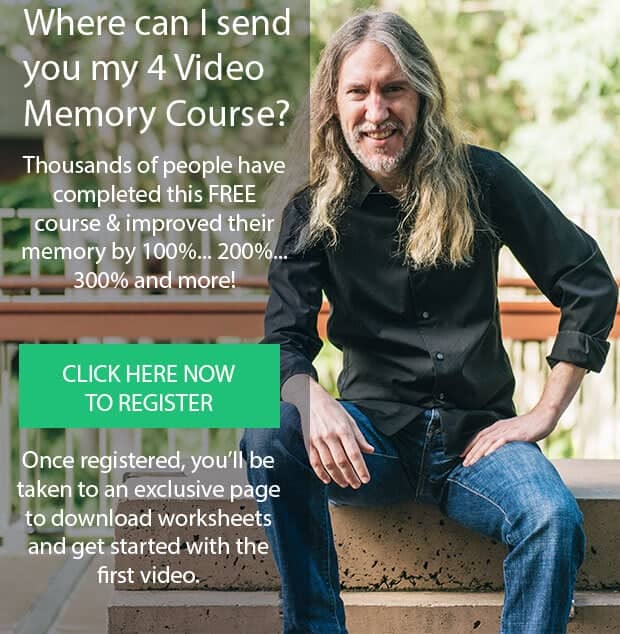 And before you go, please let me know:
What are your favorite memory improvement books?