Podcast: Download
Subscribe: Apple Podcasts | Android | Google Podcasts | Stitcher | RSS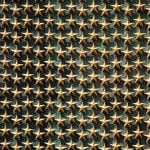 C'mon, admit it. You think that learning how to increase memory skill and ability is going to be a drag. You've seen all those pictures of memory champions with their sound cancelling headphones and nothing could seem more boring.
But the truth is that you can improve memory ability simply by using something you already do almost every week, if not every day.
That's right: Merely by watching a movie and thinking about it in a few deliberate ways afterwards, you can exercise and improve memory by an impressive margin.
Here's how:
Use The Power Of Intention
But intend to do what, exactly?
Intend to pay attention for the sake of your memory. Harry Lorayne makes the point again and again in his books that memory ability begins and ends with our attention. After all, you simply cannot remember anything to which you haven't consciously attended.
Pay attention to the next movie you watch with the intent to remember more and you'll already give yourself a cutting edge memory increase beyond belief.
Reconstruct The Story
You probably haven't done this since you were a kid. You watch a movie and then immediately get on the phone and retell the entire story to a friend.
At least, I remember doing this as a kid and I loved hearing my friends recount what they had seen. Back then, after all, if you missed a movie at the theatre, it could be six months to a year before it appeared on videocassette. And even then, there was no guarantee that a video store in your town would carry it for rental.
"A Story Told Is A Story Shared"
The exercise here is to watch a movie and retell the story to someone. If you cannot find someone to relate the narrative to, tell it to a pet. Speak it into a recording device. Or even just write it down. Who knows? You could wind up becoming a great film reviewer and critic and memorizing what happens in movies for a living.
For bonus points, do both: verbally recount the film and write your description down. This will exercise more parts of your memory and improve recall in a deeper way, especially of you make this a regular affair.
And keep in mind, this description doesn't have to be super-lengthy. When I recall the plot points of a movie in writing, I can usually squeeze it all on to a mid-sized index card, the kind that is about half the size of a sheet of paper. If you're interested in more about memorizing plot points, you can check out this episode of the Magnetic Memory Method Podcast on memorizing plot points.
For extra extra bonus points, listen to someone else tell back the story of a movie they've seen. There will probably be some back and forth as they revisit the story from memory, but just let them talk it through. Commit to memorizing at least three major pieces of information.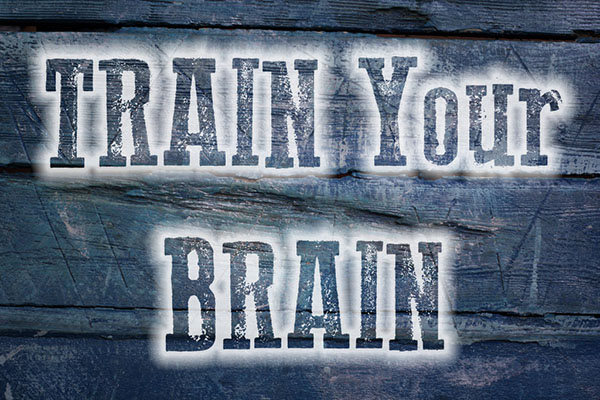 Hold On To The Names Of Characters
My girlfriend at the time and I had been watching Deadwood. If you like Westerns, this is a great series.
Anyhow, in season two a new character showed up and we both immediately recognized the actress. "What was her name in Breaking Bad?" my girlfriend asked. "Skyler," I said immediately, "Skyler White."
How did I remember this character's name so easily and my girlfriend did not – even though we had watched the entire series together, episode by episode?
I deliberately paid attention to character names, that's how.
Now, to be fair to this former girlfriend, she never liked Skyler much and doesn't have the same ten year plus track record that I do as a Film Studies professor.
Plus, she didn't work on memory development using movies the way I do. Or learn how to enhance vocabulary with a Breaking Bad Memory Palace like you see in this video:
In this case, it's not so much that she couldn't remember Skyler's name, but that she found it too unimportant to hold in memory. And perhaps her active dislike for the character (who is admittedly dislikable), actively deleted the information from her mind.
It would also be hard to say that I would have remembered her first name of I hadn't actively paid attention to it. Her husband, Walter White, is easy. It's alliterative, for one thing, which is a simple aid to memory.
Plus, "Walter" brings so many character-associated traits to mind: he's old-fashioned, conservative, cantankerous and it's easy to see him becoming an old man sitting in a rocking chair on the porch of The Walton's.
Finally, "White" makes you think of the white hat of the good cowboy and innocence is a constant theme throughout the series as Walter White transforms episode by episode into the monster Walter Black.
Anyhow, even though Skyler's name is not as easy to place thematically and has no mnemonic alliteration like the W. W. in Walter White, it was still easy to instantly memorize.
How? By associating it with other information worth memorizing to build fast familiarity with the story and increase memory with this simple exercise.
For example, I noticed that the story takes place in Albuquerque, New Mexico. There's almost always a blue sky in this part of the US – at least as seen on the show. Thus, a simple memory association locked the name instantly into place. I also happened to have known a First Nations person named "Calm Sky" when I first started my higher education at Okanagan University College. Bringing this simple fact together strengthened the association even further.
Doing Your Homework Has Never Been So Much Fun
Your homework is to pay attention to character names in the movies you watch and create associations. Are the names obviously constructed to be memorable and thematically rich like "Walter White?" Or are they more abstract like Skyler?
You can also create a simple rhyme. For example, Skyler rhymes with Tyler, so you could see her kissing Stephen Tyler from Aerosmith and say it in your mind as you picture it: "Skyler kisses Tyler." Maybe you'll even hear an Aerosmith love song as you do this, strengthening the memory by adding color and emotion to the extended context.
Believe me, you can think about these questions, answer them and do rhyming exercises while watching a movie without skipping a beat of the story. And it's great mental exercise that will show you how to increase memory while you're doing it. It's also a wicked amount of creative fun.
Pay Attention To Where The Characters Live And Where They Go
The mind has an incredible ability to map its surroundings, especially when buildings are involved. Although buildings in movies and series are less distinct than the ones you experience in real life, you can still use them to increase memory power.
For example, think of a favorite show or movie. The Lord of the Rings as a whole is fairly indistinct to hold in the mind, but you can probably reconstruct a fairly accurate image of what Bilbo Baggins house on the Shire looks like on the inside – assuming you've seen the Peter Jackson film.
Same thing for the home of Walter and Skyler White in the Breaking Bad house. You might not remember the exact layout, but in effect, there is the master bedroom, the baby's bedroom, Walt Jr.'s bedroom, the heating closet where the cash is later hidden under the floor, the washroom, the kitchen, the dining area, living room, patio, pool, fence and driveway.
These are all clearly defined areas throughout the series. And if you think about it, you can probably reconstruct the different places that Jesse lived, Hank's house, Mr. Fring's
restaurant and laboratory and more.
And if you can't bring all of these places to mind at even a superficial level based on the stories I've mentioned, then it's easy to get started on using them to improve memory.
Do These Steps To Exercise Your Spatial Memory
* Watch a movie or series episode
* Pay attention to the layout of a main home or building
* After watching, reconstruct the building in your imagination
* Draw a quick floorplan to reinforce your memory of the location
And you can take all of this one step further by using the materials from this memory exercise and turning them into a Memory Palace for use with the Magnetic Memory Method Masterclass.
Also, if you go to movie theatre, you can use that location as a Memory Palace too. But that's a topic for another time, so please do make sure that you're subscribed to the Magnetic Memory Method for more training and ideas like these.
But Wait! There's More …
In the meantime, there's so much more you can do to improve memory by watching movies and series. For example, you can try to hold the clothing of a character in mind as you move them through the location you've mentally reconstructed. It's almost like playing with Barbie dolls or GI Joe figurines to develop hand-eye coordination. Except in this case, you're doing it entirely in your mind.
Throw drawing into the mix, and about 300 physical muscles will join the game, exercising your brain, your memory and small but critical parts of your body all at the same time.
And although there will be more work involved, you can extend all of the techniques you've learned to novels. You just need to fill in more of your own details, which as Stephen King talks about in On Writing, you're probably going to do that anyway instead of following what the author says by the letter. And if you are going to use your own visual imagination as you please, why not do so deliberately and experience memory improvement as a result?
It all comes down to the same old truth. You make improvements by taking action. So get out there and watch some movies! 🙂
Further Resources
Complete lists of characters from Breaking Bad and Deadwood. Use them in your memory practice.
8 Movies About Memory Manipulation And How They Inspired Real Neuroscience