Podcast: Download
Subscribe: Apple Podcasts | Google Podcasts | RSS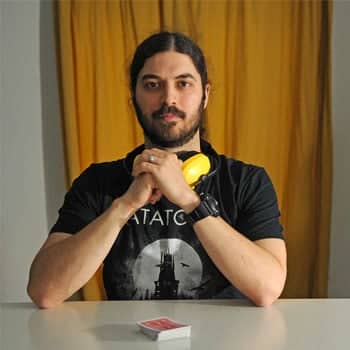 Memory competition is one way to train your brain and keep your mind sharp.
And who best to talk about how the benefits you can expect from joining a competition than one of the most disciplined students and trainees of memory?
My guest today is fellow Canadian Braden Adams from Chilliwack, BC.
Braden is the cofounder and board member of the Canadian Mind Sports Association on top of being an accomplished memory athlete himself.
He is a multi-time Memory Champion including wins like the  2018 CMSA's National Memory Champion and the 2018 IAM Canadian Memory Champion.
On this episode of the Magnetic Memory Method Podcast, Braden shares his personal memory journey, beginning purely by chance, and evolving into an absolute passion for mental athleticism.
Braden shares his tips and secrets to his success that just may have you interested in going toe to toe with one of the world's premiere memory athletes.
Just press play now and you'll learn all about:
The (perhaps unintended) introduction to memory techniques that (probably) 80 to 90 percent of memory athletes in the last decade share
Which book may be the most polarizing in the memory world
How to prepare for "real life" memory challenges in environments that are less than ideal
The two-fold benefit to competing in memory sports
How memory techniques can help even those with a naturally good memory
Why memory training is not so different from drinking water or hitting the gym
The way to maximize your time to get the most out of memory exercise
How a beloved TV sitcom can help you to remember more than you thought possible
The reason magicians make great memory competitors (hint: it's in an unassuming prop)
Further Resources on the Web, this podcast, and the MMM Blog:
Braden's interview with CTV News
Braden's The Star interview from 2018
"Memorable Victory" on CBC News
2019 Canadian Memory Champion Reveals His Memory Secrets (James Gerwing's interview referenced in this podcast)
How to Memorize 70 Decks of Playing Cards
Simon Luisi on Expanding the Major System in Your Memory Castle
Anastasia Woolmer on Memorizing Movement and Mastering Recall
Ready to enter a competition? Read more about the Canadian Mind Sports Association's 2019 National Memory Championship or check out Art of Memory's current memory competitions list