If you want to know the best language to learn for business, you're probably tired of the same old advice.
For example, what does it matter if the language belongs to a list of the most spoken languages?
You're in business to create a great income, give your employees amazing career experiences, and make an impact across the globe.
At least, that's what I hope you're learning a language for!
Because here's the truth — the most useful languages for business are the ones that help you do the following:
Generate ongoing revenue with constant growth,
Create invaluable work experiences so your employees not only do good work, but go beyond the call of duty to improve your business, and
Impact and improve the lives of every client and customer you meet.
With that in mind, please consider every word on this page. Choosing the language that is right for you is easy and fun. You just need some actionable decision parameters to help you out.
Ready to get started? Here's what this post will cover:
How To Choose And Learn The Best Languages To Learn For Business
Step One: Do Real-Time Analysis
Step Two: Research the Resources
Step Three: Create the Plan
My Top Business Languages You Should Consider
How to Learn a Language Fast
What's the best language for business? Let's find out.

Yours Free: A Private Course With Cheat Sheets For Becoming A Memory Master, Starting From Scratch.

>>> Click Here For This Special Free Offer.
How To Choose And Learn The Best Languages To Learn For Business
To help you answer the question "what are the best languages to learn for business," let's examine a step-by-step approach, starting with a dive into what your business does.

Step One: Do Real-Time Analysis
First, look at your company's status quo and KPIs (key performance indicators). Where in the world are you already serving people?
For example, let's say that you open Google Analytics and discover that 80% of the website visitors are in the United States, 15% are from Spain, 3% are from Germany, and 2% are from France.
When you dig a little bit deeper, you see that your US visitors are primarily located around the southern border, places where Spanish tends to be spoken more than along the northern border.
Now, just because all of these visitors are in Spanish speaking areas doesn't necessarily mean you pick Spanish as the language to learn.
Since you're in business, you probably know the 80/20 rule. It's perfectly possible that most of your revenue comes from German visitors, even if they are a smaller audience. In such a case, it would only make sense for you to learn German if you want to maximize revenue potential and increase your impact on a proven market segment.
Your employees will automatically get more satisfaction when they know you're improving your bottom line and influence.
Action Step: Figure out which language the majority of your paying customers speak.

Step Two: Research the Resources
Let's say that you use your visitor data (or some other demographic and psychographic info) to decide that you're going to learn Spanish.
When it comes to language learning, there are 3 costs:
Time
Money
Energy
None of us can afford to squander any of them. That's why I suggest you read my How to Become Fluent in a Language tutorial.
Your internal analysis will also be helpful. As you look at your site traffic, assess your current workforce and client base:
Who do you have in your company that already speaks the most likely language you want to learn? What relationships do you already have with native speakers? These contacts can be tremendous resources for you.
For example, if you have some German employees or contacts, they might tell you about courses at the Goethe Institute or Deutsche Welle.
You'd probably find these resources eventually, but here's something very important: When it comes to bonding in your company culture and creating closer relationships with partners and suppliers, giving them the opportunity to help you out makes everything in business better.
Action Step: Make a list of which resources and relationships you already have in place.

Step Three: Create the Plan
Language learning is a journey with no end. It definitely doesn't happen overnight, not even in your mother tongue.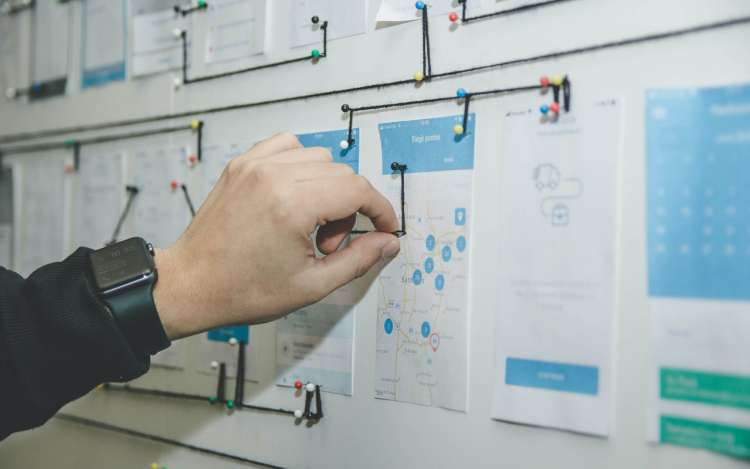 Think about it: Most of us don't even know 50% of the words in a standard dictionary that covers our own language.
For that reason, you need to be tactical about setting up a language learning journey and stick to it consistently. For a detailed example, check out my journey with learning Chinese.
I initially started learning Mandarin Chinese for business after a school in China heard me talking about a proto-entrepreneur named Matteo Ricci who had traveled there in the 16th century. I had less than three months to prepare, so following a detailed plan was essential.
The best part?
When you follow a plan, you really can start enjoying decent conversations in 90 days or less. (More on that process in a moment.)
Action Step: Make a plan for your language learning journey.
But what if you're still not sure which language is right for you, or you're just getting started in business? Let's look at some of the best languages for business.

My Top Business Languages You Should Consider
Although I've suggested that the real answer comes from your company's current standing, there are some languages one should consider in general.
These potential languages are based on current growth or potential in development.
So if you want to know what are the best languages to learn for business, add these to your research list.
Chinese
Not only does a massive percent of the world's population speak Chinese, the language also gives you access to speakers in multiple countries. Don't just stop with China if you're considering this language. Learning Mandarin opens you to making better business arrangements in:
Macau
Malaysia
Singapore
Tibet
Hong Kong (Cantonese, noting that many Cantonese speakers also know Mandarin)
Plus, there are large bodies of Chinese speakers in nearly every country. It's a great language to learn and not as difficult as a lot of people claim.
German
German is spoken in five of the European Union countries:
Germany
Austria
Belgium
Liechtenstein
Luxembourg
It is also spoken in Switzerland.
You're getting a lot of mileage when you choose German. Plus, like Chinese, you tap into a vast world of culture.
It's hard to underestimate the importance and influence of German on philosophy, cinema, and art — all important things you'll want experience with when enjoying downtime with clients and other business contacts.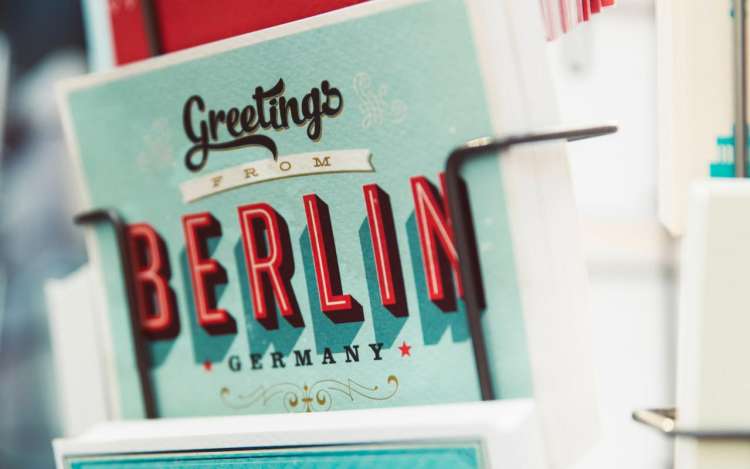 Yours Free: A Private Course With Cheat Sheets For Becoming A Memory Master, Starting From Scratch.

>>> Click Here For This Special Free Offer.
Hindi, Punjabi, and Other Indian Languages
Many brilliant people live in countries that speak Hindi. I've had many as students in my memory courses and their collective commitment to professionalism inspires me every day.
Although I haven't learned any of these languages, I am studying one of the root languages, Sanskrit. This effort and my demonstrations with the language have drawn me closer to a huge segment of my market than I ever imagined possible.
Spanish
Spanish is a main language in over a dozen countries!
Not only that, but the use of the Internet for business in these countries is growing rapidly.
Plus, you have a wonderful opportunity to peer into history when you learn this language via its Latin roots. There's a lot you can come to understand about business this way by seeing how words related to commerce came into being.
Plus, learning Spanish gives you a headstart on other languages you might want to learn in the future, like French and Portuguese.
English
That's right. You're reading this article in English and I'm still suggesting you learn this language.
Why?
Because doubling-down on a language you already know is great for improving your business success. I have a BA and an MA in English literature, a second MA, and a Ph.D., and I still work to improve my English.
Speaking eloquently, reading quickly, and writing persuasively are the best skills you can master.
Just keep in mind that "mastery" basically means ongoing study and practice. If you're a success-driven business professional who already speaks English, make sure to maintain that mastery so you can perform at your best for the rest of your life.

How to Learn a Language Fast
The benefits come in quickly when you're learning a language for your clearly defined business outcomes.
The trick to gaining traction quickly is to have a strategy and an implementation plan.
The strongest strategy I know involves combining the Memory Palace technique with the Big 5 of Learning (based on the Levels of Processing Model).
The two techniques work because you use familiar locations to store words and phrases you want to learn. The Big 5 then helps you use active recall to get the words and phrases into long term memory.
The best part is that these techniques also help you remember the names of people you meet in business, including ones with sounds you're not accustomed to hearing and speaking.
To help you on your journey to fluency, here are some of my favorite language learning resources here at the Magnetic Memory Method:
And to help you get started with this skill used by thousands of language learners around the world, consider grabbing a seat in my free course on developing your Fluency: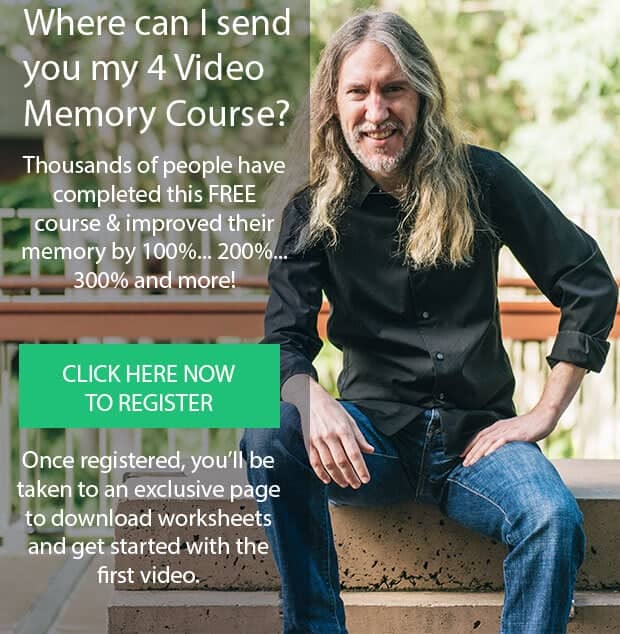 It will help you learn the technique and get started learning the language you've chosen to take your business skills to the next level thoroughly.
Use Your Existing Strengths To Choose Which Top Business Language To Learn
I hope this post has helped you understand what really matters when choosing the right language for developing your success in business.
Even if you're not in business yet, you can still do some analysis of your current peer network and your global interests to make sure your choice is the right one.
If you still need help, consider journaling the process with a pen and paper. When you write down a language you think you might want to learn, jot down at least five reasons why it should be the one you choose.
For example, let's say you choose French. You would simply fill out your five reasons like this:
Because 35% of my customers are in either France or Quebec
I'm personally interested in the language
I often have meetings with clients where wine and French cuisine are offered
I'm 100% devoted to growing my business and recognize the power of focusing on a market segment
I want to deeply engage my workforce and know that this language will help them do their work with greater integrity and passion
When you know your why (and have more than one why), you'll quickly make a much better decision for yourself and your business.
Let me know in the discussion: Did you perform some business analysis to help you decide what language to learn for business? What language did you choose and how excited are you to get started?