Podcast: Download
Subscribe: Apple Podcasts | Android | Google Podcasts | Stitcher | RSS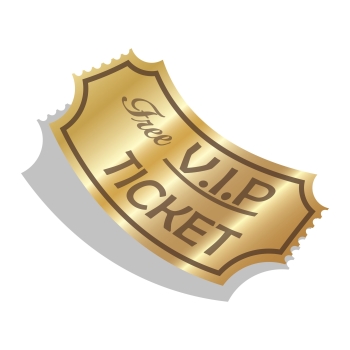 Would you like free tickets to participate in or watch the upcoming Memory Games in Las Vegas?
If so, hit play on this episode of the Magnetic Memory Method Podcast.
This is a tremendous opportunity for Magnetic Memory Method fans in the Las Vegas area.
Of course, even if you're not in the area, you can help spread the word about memory techniques by sharing this page.
If you know anyone who would like some free memory training and an opportunity to practice them, please pass this information along to them as well.
You can also watch for all the details about getting free tickets in this video:
Hosted by Dave Farrow, these Memory Games present a great opportunity to learn new memory skills, practice the ones you already know and challenge yourself to a friendly and fun competition amongst fellow memory training enthusiasts!
This competition will teach you the memory techniques used in the games in a low stress environment. You'll develop courage and confidence with your memory while making new friends.
This event is a precursor to the annual Pan American Memory Games in Florida and the annual US Memory Tournament held at eBay in San Jose, so if you'd like to be informed, make sure to get in touch with Dave so you can be notified.
Is This Memory Games Event Just For Adults?
Not at all.
Of course, memory games for kids help young people develop skills that will be useful throughout life and this is a great entry-level opportunity for all ages and skill levels.
Also, tune in to this episode of the Magnetic Memory Method Podcast to learn about:
* A forthcoming book with contributions from Alex Mullen and myself.
* The major reasons entrepreneurs and professionals need memory skills more than ever before.
* Why memory games are a great way to learn these techniques.
* Why the spelling bee competitions may be slowly disappearing and why competition might be one of the best memory activities for students.
* Options you have for using memory techniques, even if you're not visual or experience aphantasia.
* And much, much more!
If you'd prefer to pay for tickets, please grab your Memory Games in Las Vegas now. More information about the event, including time and location are on that page.
To contact Dave Farrow directly, please email him using the link provided in the video and podcast or go directly to the contact page on Farrow PR.
About The Host Of The Las Vegas Memory Games
Dave Farrow earned his second Guinness World Record for memory by recalling the exact order of 59 decks of shuffled playing cards.
He created 'The Farrow Method' to help combat his severe dyslexia and ADHD and this is now a certifiable memory system backed by a double-blind neuroscience study at McGill University.
Dave has been a featured guest on Dr. Oz, Steve Harvey, The Today Show, Discovery Channel and many others.
Most recently, Dave won the grand prize on episode 5 of the hit FOX TV show, SuperHuman.
For More On Brain Games And Brain Exercises…
Brain Games: The Truth You Need To Know For Memory Improvement
Crossword Puzzles For Brain Fitness: Fact or Fiction?
5 Brain Exercises That Ensure Memory Improvement
Brain Training: 3 Unconventional Techniques Guaranteed To Help You Conjure Your Best-Ever Ideas
3 Memory Games You Can Play With Your Childhood
Tansel Ali on How Gratitude Can Help You Remember Almost Anything
Thank you for attending this event if you can make it.
If you can't, we deeply appreciate you helping spread the word about the 2017 Memory Games in Las Vegas. Your involvement in keeping this tradition alive is as central as learning and using the techniques themselves.
Let us know in the comments below how you found the games or were otherwise able to participate!