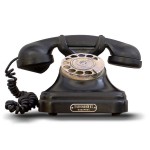 Dear Memorizers,
Just a quick tip today to follow up on yesterday's note about rigorously testing your Memory Palaces using the Magnetic Memory Excel file method.
Next time you're out and about, record yourself reciting the words you've memorized. If you can walk and chew gum, you can definitely walk on the ground and through a Memory Palace at the same time. And most phones these days have a memo-recording device that you can use to create an audio file for playback on your computer.
Later, when you're at home, you can replay the words in order and check them against your Excel file. Here's the video tutorial again in case you haven't seen it:
In addition to completely avoiding rote learning, this method also has the added benefit of allowing you to hear your own pronunciations and think about how you might correct them.
It also strengthens your familiarity with your own Memory Palaces, especially if you describe your journey out loud as you move from word to word.
And so long as you're talking directly into your phone, no one will be the wiser.
Until you start teaching them what you've learned about using Memory Palaces, that is. Teaching a skill is one of the best ways to learn it and helping people improve their memory is one of the best ways we can make the world a better place. The more we remember, the more we can remember. And the more we learn, the more we can learn.