Podcast: Download
Subscribe: Apple Podcasts | Android | Google Podcasts | Stitcher | RSS
WAIT!

For Best Results, Listen To The Podcast First …
And Then Discover More About Memorizing A Textbook With The Following Free Magnetic Memory Method Infographic. 🙂


How Would You Like Me To Teach You How To Memorize A Text Book …

Realistically

? 
You would?
First, do register for this: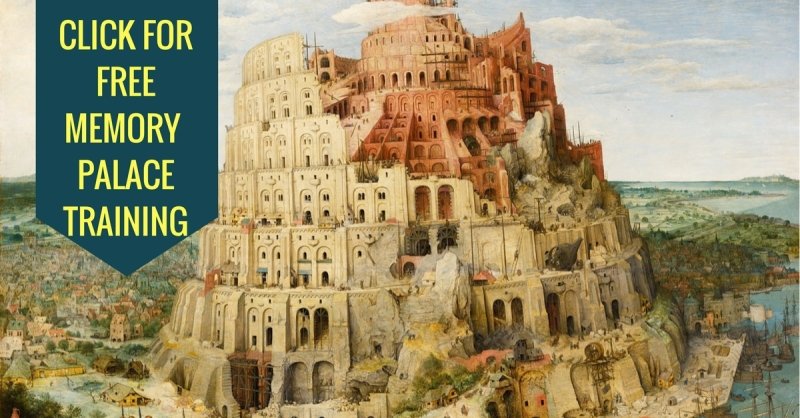 Once you've got that sorted, buckle in.
I'm about to show you how to memorize a textbook in a way that may surprise you.
Why?
Because Most People Break Themselves In Half To Memorize Textbooks Verbatim!
It's not necessary.
There's a right way to memorize a textbook and there's a not-so-right-way.
So if you want to learn how to memorize a textbook the best possible way, then scroll up to the top and click play.
I'll tell you  the specific kind of Memory Palace you need to build and how to approach textbooks (or any kind of book).
And yes, this technique works, no matter how little interest you have in the book. To help you further, here are 5 Ways To Get More Interested In Boring Topics You Have To Study.
And I'll make sure that your approach to memorizing long textbooks works like a charm every time.
And when all that is done …
The Surprising Truth About Memorizing A Textbook Will Leap Out At You…
… and you'll never read a textbook the same way again.
Why?
Because when you listen to this episode of the Magnetic Memory Method Podcast, you'll learn how to:
Correctly set your expectations of what the book will contain
Understand why you need to read the book (In many cases, you might not actually need to!)
Quickly determine how much of the book you really need to read
Make a dedicated Memory Palace system for memorizing the parts of the book that you really need
Determine how much time you'll need to practice the information you've memorized
At the end of the day, it's not just about memorizing the textbook.
That Would Be An Utter Waste Of Time!
The real goal is to understand the books you read.
And more than understand them, you want to use the textbooks you place in memory to create new knowledge.
Look:
Teachers Want You To Take What You've Learned And Memorized From Textbooks And

Radically

Improve The World!
And the good news is that you can. You just need to know how.
And as you develop this new talent by listening to this Magnetic Memory Method episode about how to memorize a textbook, keep this in in mind:
In today's age, the ability to create knowledge is an asset.
And anyone can do it. Even people with dyslexia.
More than that, the ability to create new knowledge …
… Is The Most Important Asset In The World!
Employers do not want people who can repeat things from the top of their heads. Employers want true expertise, the kind of expertise that comes only from deliberate study and absorption of not just rules and procedures, but concepts, ideas and principles.
And that's what you'll get when you learn how to read a book properly first before you even think about memorizing anything from it.
So dear Memorizers, if I've got your attention and you've registered for my free memory improvement course training, I now want you to scroll up and listen to this episode.
Download it to your desktop.
And click the share buttons. Give the gift of memory – and true memory improvement – to your friends.
And be passionate about your studies. Most people plod through textbooks without even being excited about what they're reading. They find the information dry and boring and would rather watch goats yelling like humans than study.
But when you use memory techniques …
There's No Such Thing As Boring Information!
But you know what so many people tell me? They say, "Oh, but my mind is different." They say, "I'm not creative enough. I can't do what all those other students who succeed are able to do."
You know what I say to that? …
Hogwash!
I don't care if you are a legal student, medical student, rocket scientist or undercover agent.
You have everything you need.
So get listening, get busy and if you need more help, grab your free Magnetic Memory Method Memory Improvement Kit right here.
Talk soon!
Sincerely,
Anthony
Supplementary Viewing