Podcast: Download
Subscribe: Apple Podcasts | Google Podcasts | RSS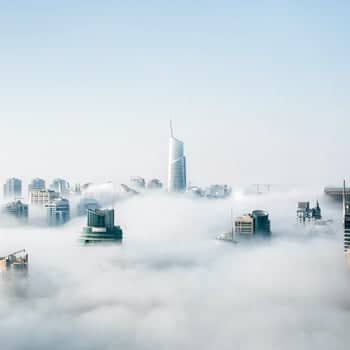 If you want to improve your ability to visualize, think clearly and remember more, proper image streaming is important. 
The best part is that you can learn to do it even if you do not have a strong "mind's eye."
So just imagine being able to experience more of your inner genius on demand.
You'll enjoy reading much more (including complicated books).
Plus, your mind won't feel so overwhelmed when you can instantly use mental imagery to focus on demand. 
In this post, I'll actually teach you two different kinds of image streaming: passive and active.
Let's get started.
What Is Image Streaming?
A lot of people attribute the streaming image concept to Win Wenger. 
Sure, he wrote about it in a book called The Einstein Factor. Wenger defines the practice like this:
"Image-Streaming consists of describing aloud, in as much detail as possible, to a live listener or an audience, or to a tape recorder as potential audience — while observing the ongoing stream of sensory imagery of all kinds."
Although there are some great things about Wenger's book, it's also packed with pseudoscience. 
Perhaps more alarmingly, there's a stunning lack of awareness about Einstein.
For one thing, Einstein is not known to have considered himself a genius. He probably had no time for such imprecise terms. If you've read The Unexpected Einstein, you'll be aware of just how humble Einstein was about his discoveries. 
As Walter Isaacson shows in Einstein: His Life and Universe, Einstein had every reason to be modest. He'd actually borrowed the imagery he "streamed" from Aaron Bernstein.
This was the influential author who "took his readers on an imaginary journey through space." He also "asked readers to imagine being on a speeding train" as a bullet was shot through the window.
Was imagine streaming part of how Einstein formulated the equations involved in general relativity?
Absolutely not.
"Image streaming" is a term Wenger apparently invented. If anything, Einstein was mentally replaying images and concepts from Bernstein.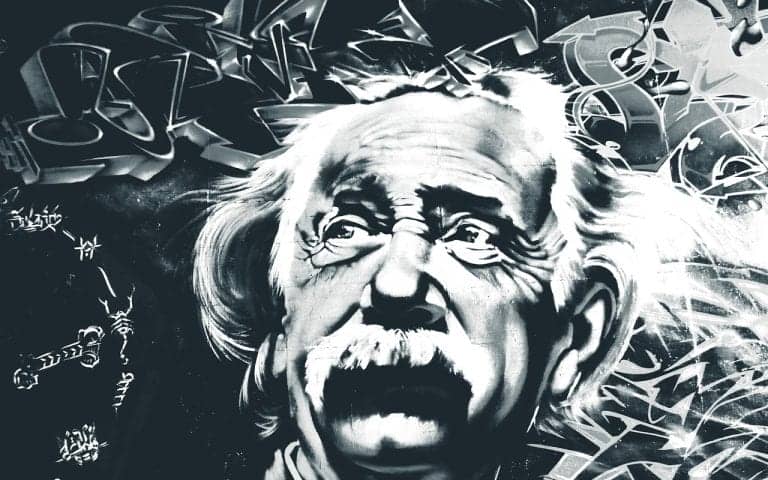 This does not diminish Einstein's accomplishments. Rather, it places them in context and allow us to ask a better question:
Did Einstein use an image visualization technique to arrive at his conclusions? Absolutely. 
And you can too. We just want to be a bit more historically accurate and scientific about the process so we can get started on the best possible footing.
The Deep History Of Image Streaming
I don't want to go back to the beginning of time, but we know that humans have been visualizing for a very long time.
And if you are visualizing for more than a few seconds, that experience is… "streaming" from one second to the next. 
Who has streamed imagery perhaps more than any other group? 
Ancient Indian yogis. Buddhist monks. Dominican priests and practitioners of hermeticism.
For each of these groups, the ability to sit and focus on mental imagery has been key to allowing ideas to arise and for expanding the mind.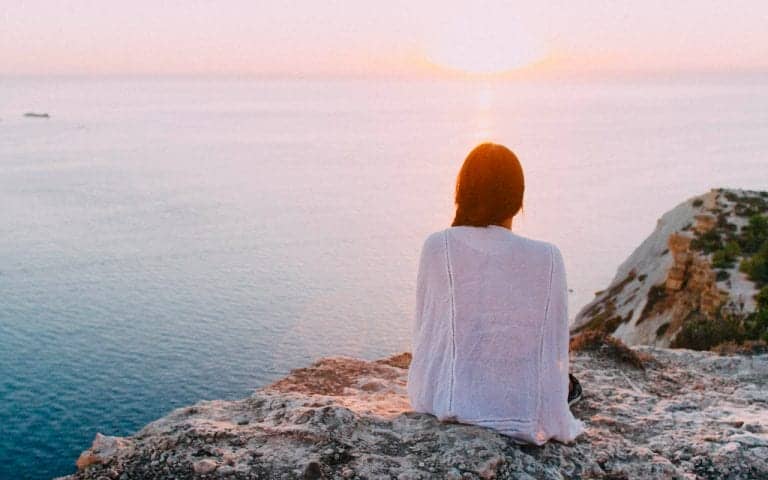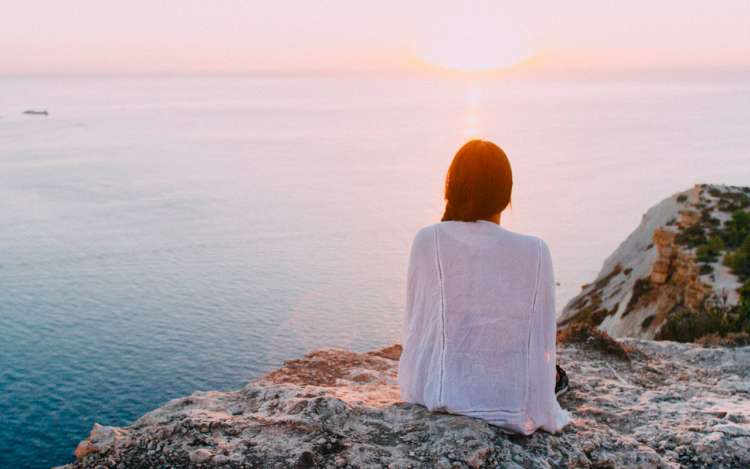 For more details on how visualization was used in different periods of history, you can check out texts like: 
And there is so much more.
Image Streaming And Pseudoscience 
Now, you might be thinking… didn't you just accuse Win Wenger of pseudoscience? Aren't all of these ancient traditions also linked with woo-woo?
Well, yes and no. For one thing, Wenger says image streaming will increase your IQ. This claim is highly dubious, and I doubt that any of the traditions listed above have ever claimed image streaming will help in this regard. 
Second, we have tons of research demonstrating just how powerful practices like deity meditation are for enhancing the efficiency of your visuospatial processing. You'll also want to check out the summaries of many scientific studies and brain scans in Andrew Newberg and Robert Waldman's How Enlightenment Changes Your Brain.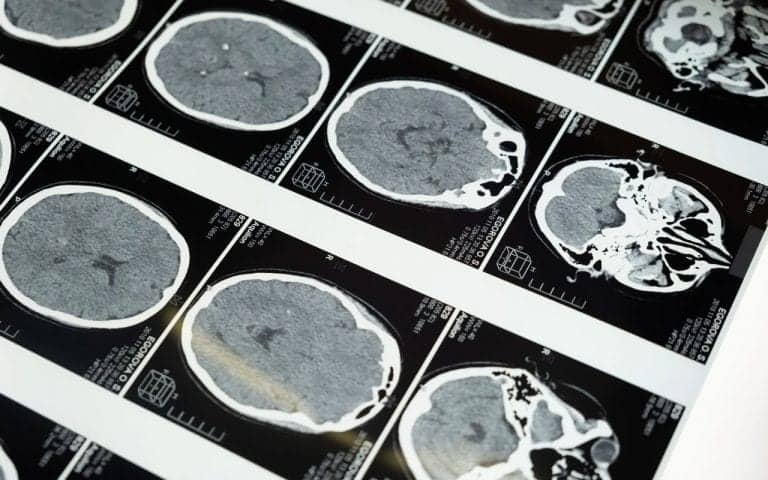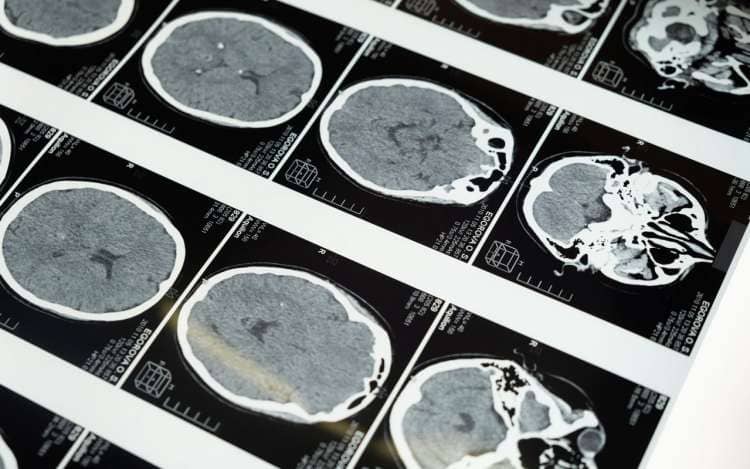 Finally, the positive experiences I had with image streaming using the Memory Palace technique have been confirmed many times over.
See for example the exhaustive research conducted by Dr. Tim Dalgleish.
Dalgleish has shown how "streaming" positive memories can relieve clinical depression – which is exactly what happened to me years before I knew such studies existed.
How To Practice Image Streaming
As Wenger describes it, image streaming involves observing and describing mental experiences. 
I would rename this process "passive image streaming."
All you have to do is: 
Find a quiet place to practice, either seated or lying down

Use a device to record your voice

Talk about what you're experiencing in detail, perhaps while performing these

visualization exercises

Use as many multi-sensory aspects of experience as possible

Review the recording for any additional ideas it might trigger
I often use image streaming in real time when I can't concentrate. For example, I will repeat in my own mind what people are saying and really make an effort to mentally experience their references.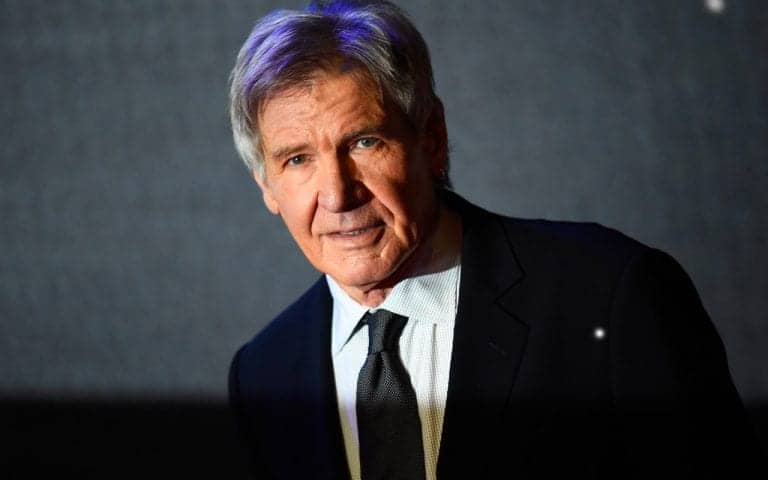 In other words, if someone mentions a suspense novel, then I will think about a movie in the genre and an actor like Harrison Ford. The image streaming resulting from this simple practice has been tremendous for feeling more connected in conversations and remembering more about them.
What if you have aphantasia? You might want to try some of the processes I shared with AphantasiaMeow when we talked about using mind mapping as a potential aphantasia cure.
How To Practice Active Image Streaming
At the end of the day, streaming imagery with a goal works a lot better. 
And as I tell many people who ask me about this kind of visualization, the Memory Palace technique is one of the best ways to combine a goal with image streaming. 
To get started:
Choose something you want to remember (like

vocabulary

,

songs

,

numbers

or

names

)

Use associations in the Memory Palace to help you memorize the information

Use Recall Rehearsal to "stream" through the Memory Palaces

Use multi-sensory associations as you proceed
If you need a bit of help getting started, please try this image streaming guided meditation:
How To Make Active Image Streaming Multi-Sensory
To enact this tip on multi-sensory image streaming, I like to follow a pattern I call KAVE COGS:
Kinesthetic
Auditory
Visual
Emotional
Conceptual
Olfactory
Gustatory
Spatial
As you go through a Memory Palace or just think through things, always try to touch on each of those sensory experiences.
One of my favorite ways to stream in real time is to recite a long piece of literature, like the Ribhu Gita. I live streamed my recitation as a memory demonstration here:
As you can tell, the process is very peaceful and rewarding.
And one reason why is that I am experiencing multiple sensations using KAVE COGS as I go along. You can literally stream those sensations in that order, which is especially useful when trying to remember things you've memorized.
If you'd like to learn how to memorize anything, learn how to master the Memory Palace for this kind of image streaming here: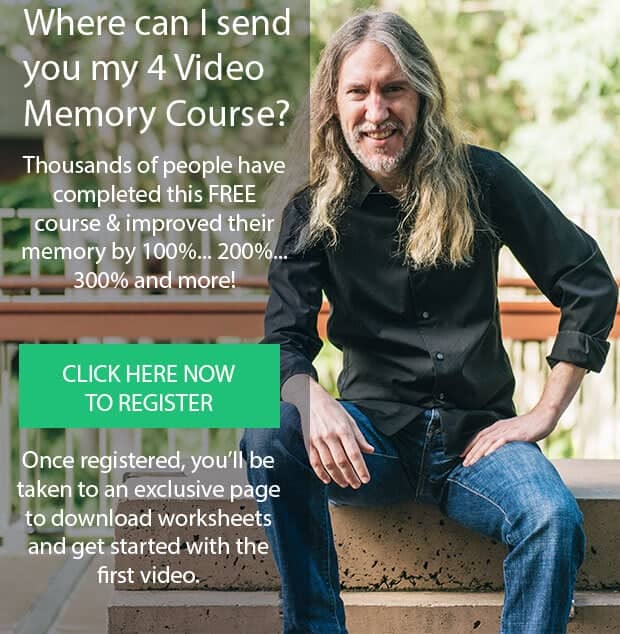 The Real Benefits Of Streaming Image After Image
Some people might think I've been a bit sour in this post by pointing out issues in Wenger's use of the term "image streaming."
However, I think it's important, and maintain that skepticism is one of the great keys to remembering better. 
I rarely use passive image streaming myself because it happens to us all the time anyway. Our minds wander and we get lost in fantasy. Sure, you can initiative this kind of mind wandering intentionally during a visualization meditation, but typically we want to develop our focus, not weaken it.
So I prefer to switch the strange habit of "mind wandering" into a tool. When I notice I'm drifting during a conversation, I pull myself back by using the conversation itself as a catapult into image streaming.
And as I've hoped to show, many traditions stream imagery. They have done so for thousands of years. And as Lynne Kelly has shown in The Memory Code, the use of the Memory Palace is prehistoric. People have been using active image streaming for thousands of years. 
So what do you say? 
Are you ready to start experimenting with these two kinds of image streaming, passive and active?