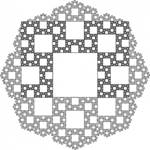 Dear Memorizers,
I just want to let you know some of the words that came through yesterday from participating subscribers. They were all great (and you still have a chance to send in your one word that you would memorize if there was only one that you could. Just reply to this message with the one word you would want to have in your mind and I'll send you a special MP3 training).
Menschenwürde (German)
Maravilhoso (Portuguese)
Complete (English)
Fragment (English)
Curiosity (English)
Hay (Spanish)
Rindfleischetikettierungsüberwachungsaufgabenübertragungsgesetz (German)
And finally, my favorite:
Amitié (Friendship)
I think I like this submission the best because I wrote my dissertation on friendship.
And on that note, I want to thank all of you for being a friend to the Magnetic Memory project.
Until next time, teach someone else what you've learned about memorization. Teaching a skill is one of the best ways to learn it and helping people improve their memory is one of the best ways we can make the world a better place. The more we remember, the more we can remember. And the more we learn, the more we can learn.