Podcast: Download
Subscribe: Apple Podcasts | Google Podcasts | RSS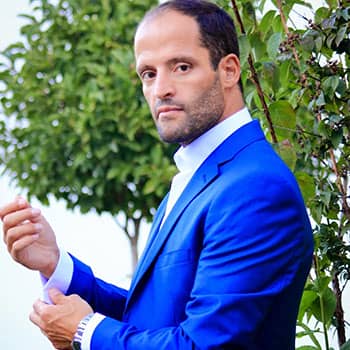 Ever wondered if you can just invent a Memory Palace… or have a memory improvement app invent one for you?
Turns out, the answers to these questions are more than just interesting…
They could be the answers that turn you from a person struggling to improve your memory to a leading memory athlete.
After all, Idriz Zogaj has done just that.
And chances are, you know the name.
After all, he's the man behind what is probably the world's most viewed memory improvement TedTalk.
In addition to being a world class memory athlete and memory coach, he's also an entrepreneur.
And when I heard about his initiative to launch a memory game and app called Memotopia, I reached out to learn more.
Best part?
We recorded our call just for you!
Key Points About Memory Training Apps
The highlight of the episode for me involved two key points:
Idriz has figured out a way to create a memory training app that lets you train solo and with others. And it's all focused on getting you to use the skills in your mind, not on the screen. To learn all about it, please watch the Memotopia video on this page for the project.
In his previous experience with memory apps, Idriz has shown how people of even very young ages can use technology to learn the basics of association.
Why is this demonstration with younger people so profound?
Because association is the core skill of using memory techniques. 
And the best part is this:
Anyone can learn to associate.
You don't have to take my word for it. Just check out Idriz's explanation of how easy improving your memory is in this epic memory training video:
You'll hear Idriz talk about the history of his apps for memory training on the podcast, and can check out the earlier Zogaj Gym here on the Apple Store and here for Android.
The Truth About Virtual Memory Palace Creation And Use
My second favorite part of the episode involves our discussion of creating and using a Virtual Memory Palace (or even dozens of them).
I've talked about my reservations about using Virtual Memory Palaces and even movies and TV series to improve your memory, but Idriz opened my eyes to an incredible fact I did not know before.
The point?
My own advice to keep studying the memory tradition and all the people who use it keeps paying off – there's so much to learn!
More Memory Training Resources From Idriz Zogaj