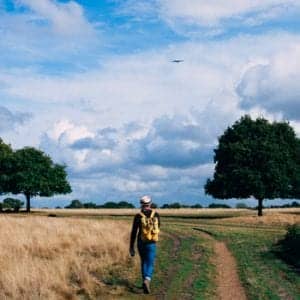 Would you like to use the Journey Method to remember information quickly and efficiently?
It's a great tool.
Once you understand how it works, you'll enjoy legendary memory skills.
This is the technique people used to memorize entire books when they could not carry them on their backs. 
So if you're studying for an exam, learning a language or just want to stop forgetting things, this tutorial is for you.
Let's get started.
What Is The Journey Method?
Put simply, it's a means of associating information along a walk that you remember well. 
It's powerful because the mind works like this on autopilot. 
Think about the last time you moved.
Did you have to memorize the journey from your bedroom to the kitchen? Probably not. Your brain absorbed the path easily and naturally.
Now extend this fact to a walk through your neighborhood.
And not passively.
Think about that walk in as much detail as you can muster.
If you think about it, you can probably recall all the major intersections, as well as many minor ones.
You can also probably think of a few traffic signs, mail boxes, fire hydrants and other items.
These are what we sometimes call loci or "memory spaces." The Journey Method uses such features of a walk you can take with your mind.
On, beside or interwoven with these spaces, you place associations that help you recall information. Like I discuss in this video tutorial:
A Brief History of Journey Systems
It's not entirely clear when people first started using journeys to help them remember things better.
As Lynne Kelly has demonstrated in The Memory Code, this practice is prehistoric. One tradition we've come to know about in some detail is the use of Songlines. These journeys were often combined with physical objects that helped people remember. Please listen to Tyson Yunkaporta for more detail on how this works.
In the Greek tradition, we find a focus on using buildings for journeys. This is what is most often called the Memory Palace technique. Sometimes it is called either the method of loci or the Roman Room method.
Some people consider using buildings a subset of the Journey Method. Others simply divide the two.
If the journey is outside, they call it the Journey Method

If the journey is inside, they call it the Memory Palace
Either way, you'll find the notion of moving from one "memory space" to another throughout history. It's in the teachings of everyone from Aristotle to Giordano Bruno, and Thomas Aquinas and Dominic O'Brien. 
In fact, the only person notorious for not talking about it much, if at all, is Harry Loryane. However, if you've ever seen the videos where he recalls the names of people in an audience, one thing is pretty obvious. He recalls them in order, literally following a "journey" through the audience. 
How To Use The Journey Technique
There are a number of ways to use the technique, but they all boil down to a few fundamentals. 
Let's dive into some of these fundamentals. That way you can avoid running into issues and use it in an optimal way without any headaches. 
After all, it's a better memory you want, not the hassle of something difficult to learn and use.
One: Develop The Journey Before You Start Using It
One problem people face when taking up this mnemonic device is a lack of preparation.
That's a shame, because it's really easy to draw your journey, literally mapping it out. I suggest using pen and paper to keep it simple and fun.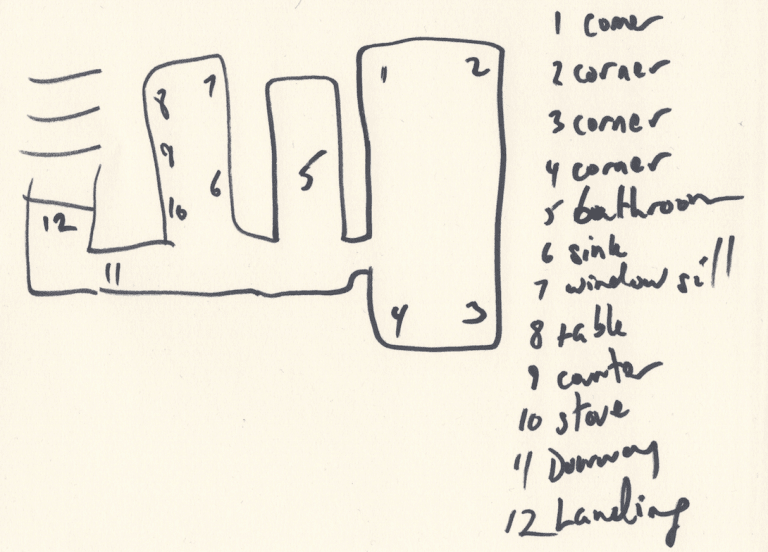 For one thing, keeping the journey simple reduces the cognitive load of using this technique. It also helps you avoid:
Running into a dead end
Crossing your own path
Needing to memorize the journey itself, which shouldn't be necessary with proper planning
It also helps you develop the habit and serves as a "haptic" exercise that makes the process physical. We know from recent scientific studies that these elements are incredibly important. 
In this study, students who physically walked the journey, for example, recalled the names of butterflies with incredible ease. They scored just a bit better than those who used a mental Memory Palace without a physical component.
To see me draw a journey while I'm making the experience physical, here's a video discussion about the tactical benefits of preparing your journeys in advance:
Two: Organize Your Information In Memorable Ways
Once you've got a few journeys mapped out, you can start thinking about how you will place information in them. You can arrange information: 
Alphabetically

Numerically 

Thematically

Historically
And that's just for starters. 
Alphabetical arrangements tend to work best for me.
For example, when learning a language, it's easy to gather new words alphabetically. It enables another technique I teach in the Magnetic Memory Method Masterclass that involves using "Bridging Figures."
Imagine you have several words to learn that start with the letter 'A' in Spanish:

I might choose an application like Adams National Historical Park to create my journey for these 'A' words. Here's an example of how to assign different "memory spaces" or loci along a journey:
On the first station, I would place an association for "agradable." The next station would receive an association for "alegre" and so on. 
What should your associations be like? 
You'll probably benefit most from also thinking alphabetically.
Personally, I would follow someone like Abraham Lincoln along the journey. He would be a teacher assigning a nice person a grade on station one, selling his leg on station two, etc. 
Coming up with lots of associations is a skill of its own. You'll want to learn some of the variations on the pegword method to rapidly accelerate your abilities in this area. These visualization exercises will be useful too.
Three: Use Patterns To Form Long Term Memories
As fun as journey training can be, it's not just about laying down mental imagery. You also need to revisit the journeys in a strategy manner. 
This is because some amount of repetition is always needed for learning. Some people balk at this requirement, but here's a question for you:
If you don't want to repeat it, why bother learning it? 
To repeat the journey in the most effective ways, you'll want to follow some patterns based on memory science. These will harness what are known as: 
Primacy Effect

Recency Effect
All of these patterns are covered in detail in my free course. You'll find them in lesson four. Interested?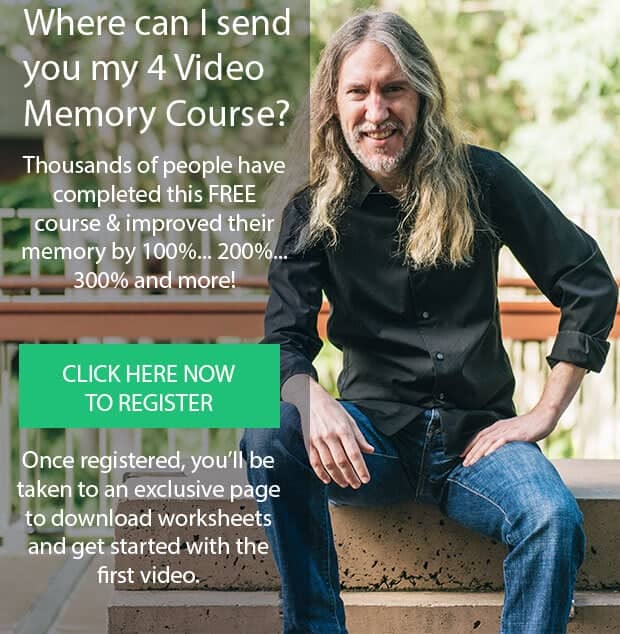 Can You Reuse Journeys?
Many people ask this question. 
The answer is "yes," but most people don't. If they do, they let the information they've placed along their journeys fade first. 
There are a few nuances to consider before giving this technique a try. One of the issues you might encounter is called The Ugly Sister Effect.
Personally, I rarely reuse mine – except in the context of language learning. See the language learning section for more on how that works.
Applications For The Journey Method
A lot of people mistakenly believe that journey systems are useful for memorizing lists only. 
That's simply not true. 
Or better said, everything I've ever wanted to memorize could be organized into a list. But that doesn't mean I had to recall the information in any particular order.
Language Learning
For example, in language learning, the whole point is to simply understand and be able to use words and phrases. The fact that they were instilled into long term memory in the form of lists poses no problem at all.  
I suggest that you develop 26 journeys, one per letter of the alphabet. Then fill each journey with 10 words per letter. This will give you 260 words. 
Next, add a phrase to each word. Since you've established the journey, this is a fun and easy way to reuse it. You'll also wind up adding many more words than 260 as each phrase will contain words you don't already know. 
Speeches
Technically, a speech is just a list of words delivered in a row. That's certainly how I treated this TEDx Talk:
Here's an artist's rendition of the journey I assigned and then used to memorize this talk based on a familiar location in Kelvin Grove, Australia:
There are a few more tricks you'll want to know about, so if you're interested in this application of the journey method, here's how to memorize any speech.
Basically, I memorized up to 17 words of this speech at a time on a single station. Once set in place, it was just a matter of combining the journey method with a small amount of spaced repetition.
It clearly worked well because this memorized presentation has gone on to garner millions of views.
Playing Cards
A very cool way to practice memory techniques is to memorize a deck of cards.
If you develop your skills, you can learn to encode several cards per "memory space." My friend Dave Farrow told me he can encode up to six cards per station.
His approach is quite unique. Others use a system based on the Major Method.
Names
This is one of my favorite applications of this technique.
When I present at live events, I use the room itself as a journey and simply memorize each name as it is presented to me. 
People are astonished when I call out each name in the room. 
Are You Ready To Start Journeying?
I've given many talks and demonstrations. On top of learning a lot about languages and passing my PhD exams with flying colors, using this technique has been a lot of fun.
The only sad part is how people witness my use of these skills only to say that they could never learn to use such a skill. 
That's simply not true.
Anyone can learn to use the Journey Method.
The only question is:
Do you want to benefit from this secret weapon? 
If so, I'm happy to help make that happen. If you have any questions, post them below or get in touch.
In all things, enjoy your journey with this incredible memory technique!