Podcast: Download
Subscribe: Apple Podcasts | Google Podcasts | RSS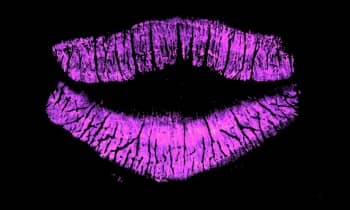 Don't you hate that feeling of linguistic deskilling?
You know the kind I mean…
The feeling that you're losing command over your language.
It could be a language you've learned…
Or even your mother tongue that starts to slip.
I've experienced both kinds of linguistic deskilling.
In fact, when I listen to the Magnetic Memory Method Podcast episodes during the Berlin years vs. those recorded in Brisbane…
The difference is shocking, because:
You Really Can Lose Command Of Your Mother Tongue!
Seriously.
It can happen to anyone, including memory experts skilled in conference interpreting.
In fact, it's even happened to me.
Near the end of my time in Berlin, I spoke English so infrequently, I was gradually losing my mother tongue.
Worse, when I did speak English, it was usually over Skype.
Nothing wrong with that, right?
Wrong.
Telecommunication is great, but it starves the brain of so many non-verbal cues.
Sure, the pros outweigh the cons, but…
All The Pros In The World
Can't Defeat The Force Of Linguistic Deskilling!
I first realized I had this problem when I read about linguistic deskilling in Mindshift by Barbara Oakley.
At the time, I had no particular means of combatting the problem.
After all, the people in Berlin with whom I spoke English tended not to be native speakers.
That meant I would pick up their habits with English.
Even crazier, my English often took on the characteristics of German grammar.
And that was especially bad when I found myself speaking English with my wife and making all kinds of mistakes she would then incorporate into how she used English.
Even more alarming, I was about to embark on an adventure in Beijing, completely unaware of how long we'd be spending in the city.
Of course, the excursion was great for my Chinese!
Neither of my in-laws speak English and only a handful of April's relatives know it well enough to string along a conversation. I was forced to listen like a hawk and speak Chinese a lot.
All Of It Chipped Away At My English
I don't mean to exaggerate the problem. But more and more I felt as though I was reaching for words in English that normally would have leapt to mind. The Ugly Sister Effect also seemed more prevalent than ever.
But within a few weeks of settling in Brisbane, I noticed that the lumps in my English pipes seemed to clear.
Then something great happened:
The bumbling around that had become so characteristic on the podcast seemed to completely disappear!
It was like the difference between day and night. Until…
Language Learning Tragedy Strikes!
The problem with winning back English and narrowing my focus on Chinese?
I began experiencing the deskilling of my German.
I knew it was coming, which is why I was careful to enact the Dieter Dictum.
The Language-Preserving Power Of The Dieter Dictum
Dieter is my former father-in-law.
Odd how divorce and re-marriage shifts these people around, but I'll always think of Dieter as a father-in-law no matter what. And there's no reason not to, what with the ex and I remaining such good friends.
Anyhow, Dieter moved around a lot in his career and apparently he once told my ex-wife something I've never forgotten:
Responsibility for keeping in touch falls on the shoulders of the one who left. That's why, even with its lack of verbal cues, I make sure to spend time with friends on Skype at least 2-3 times a month.
Put in the context of linguistic deskilling…
1. It's Your Responsibility To Maintain Ties
With The Languages You Want To Preserve
And you need to do it in multiple ways, ideally ones that harness all of The Big Five Of Language Learning:
When it comes to maintaining and even flourishing an attainment of fluency, you'll need at least three of these 4 Cs:
Community
Culture
Concepts
Clapping (i.e. Recognition and reward in the form of encouraging applause that you meaningfully deserve)
To be honest, I haven't quite cracked the code on how to get this for German in Brisbane. That's because…
2. Effective Learning Experiences
Should Align With Your Values
I was so excited when I discovered the Brisbane German Book Club.
And after discovering its existence, I had just time enough to prepare by reading Im Krebsgang by Günter Grass.
Just that one book alone would easily satisfy all of the Four Cs. With a short book review written auf Deutsch, I would have easily covered all of the Big Five of Language Learning too.
The problem…?
Culture be damned, I'm sick of reading depressing stories about war, terrorism and broken families.
Burning Torches Of Negativity Sucks In All Languages
And it turns out that the next few months feature similarly downer texts at a time I'm craving light-hearted literature – or at least darker stuff from a more Romantic era.
There Are Always Solutions
Turns out there is a Saturday German school for beginning students just up the street. I might be able to preserve my skills by pitching in and offering to help.
And then there is always the option of language learning online, despite its many deficits.
The important point is that, there's little to be gained from frustrating or boring language maintenance materials.
Instead…
3. Align Language Learning Materials With Your Interests
As I continue searching for German-speaking community in Brisbane, it's important to keep exposure to the language high.
And since I'll need to await for some alignment with the local German bookclub, I performed a simple inventory of what I'm currently interested in.
Turns out that my current fave topic, Advaita Vedanta, is also loved by Germans. So much so that there is an abundance of books and videos on the topic.
The best part?
German speakers discuss topics in ways that English speakers do not.
Sure, the differences aren't that huge, but listening to discussions on this topic in German still opens perspectives that I doubt ever would have come alive in a thousand years of English study.
(Often German Wikipedia entries, such as the one on vedanta are either more detailed, better prepared and or peppered with richer/alternative hyperlinks not featured on the English pages.)
Why Does This Exposure Matter?
Because when you can study a topic in a different language, you're getting perspectives from people who have read dozens, if not hundreds of books in their native tongue that have never been translated into yours. Chances are they never will be.
And if you fail to keep up with that language you learned and let linguistic dskilling have its way…
You risk missing out on more than just the joys of communicating in that language.
Worse, you risk losing the myriad of worlds each language contains.
The solution?
Memory of course. Here's how to get it on your side: