Podcast: Download
Subscribe: Apple Podcasts | Google Podcasts | Stitcher | RSS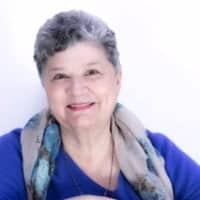 The experience of memory loss creates the kind of story you normally only see in the movies.
Yet, for Jennie Gorman, the experience of memory loss was all too real.
Although we all experience the occasional mild loss of memory, it's difficult to imagine what it must be like dealing with a disorienting and painful experience like this:
Luckily, Jennie found incredible resources within herself that drove her to find a solution.
And that solution could well help you too.
If not now, possibly in the future.
So buckle in, click play above, and discover the root cause of Jennie's memory loss and how she solved it.
The Nasty Substances Creating Your Current
Or Eventual Memory Loss Story
We all put things into our body that don't serve us.
For some of us, it's a bad habit like smoking (here's the Magnetic Memory Method way to stop smoking if you need help).
For other people, it's the absence of foods that improve memory.
Not everyone can get away from medication, but as Jennie points out in this podcast and video …
… the substance rotting your memory ability might not be booze, tobacco or a medication.
That means, you've got to dig deep to find the problem.
Like Kasper Bormans is trying to do:
The Truth About Memory Loss And The Dark Of Night
The quantity and quality of your sleep influence your memory in many ways.
That means you can get a ton of sleep, but if it isn't good sleep, you'll still suffer memory problems.
Likewise, you can get quality sleep, but still not enough of it to make an impact.
In all cases, sleep deprivation is a memory killer. Avoid it at all costs.
Protect Your Brain
That brain of yours is like an egg in a shell. Brain trauma can happen anytime, so please exert caution when riding your bike, driving or engaging in sports.
The sad thing about injuries to your head is that the symptoms and problems might not show up for decades. That's why we must all exercise maximum vigilance at all times.
Entrepreneurial Memory Secrets
One of the most intriguing elements of Jennie's story involves her success as an entrepreneur.
As the incredible leader of Connexions Unlimited, Jennie is a master networker. The ability to recall names and faces is very important when you're in business and her memory loss threatened this skill in an immediate way.
Luckily, Jennie recovered her memory, which is also a key part of her work with Business Mastermind Groups in Brisbane, Australia.
The level of care she brings to helping entrepreneurs grow their businesses extends far beyond their names. It involves helping them manage their business vision, mission and a number of goals and milestones.
Apart from memory techniques … what's the secret to keeping your memory fresh and alive when you're in business?
Plenty of networking and Masterminding, of course!
Seriously. Keeping social and avoiding isolation helps your brain coat itself in healthy chemicals that will preserve your memory.
Unfortunately, far too many entrepreneurs lock themselves away. But that too can create brain trauma of an even more pernicious kind …
The Pen Is Mightier Than Memory Loss
But if you're going to isolate yourself, a great way to fend off memory loss is regular writing.
As the author of Awesome Authenticity: Mastering Business Relationships, Jennie continues writing new books and on her blog and social media pages.
Writing is an unknown memory preserver because of how it stimulates your brain.
It doesn't really matter if you write or type, but you do want to consider the advantages of handwriting for your memory, especially if you're a student. Here's more information about the memory advantage of handwriting based on some killer science:
Even if you're not going to write books and articles, just 5-10 minutes of daily journaling can give your brain and memory huge benefits.
Give it a try!
What's Your Memory Loss Story?
Have you had an experience with memory loss?
What are your thoughts on the difference between memory loss and forgetfulness?
Let us know in the comment area below. 🙂
In the meantime, for more about Jennie, the help she offers entrepreneurs and to connect, check out these links:
Jennie Gorman's The People Connector page on Facebook
Jennie Gorman's An On Purpose Life