Podcast: Download
Subscribe: Apple Podcasts | Google Podcasts | RSS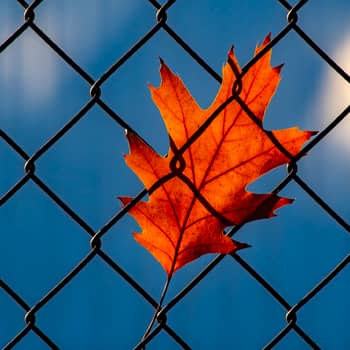 Want to know why the biggest barriers to critical thinking are so insidious? 
The answer is simple:
It's because they're lurking inside you. 
And if you don't know that these barriers are standing between you and exploding your thinking abilities, you're powerless to improve your situation.
Starting right now, let's identify and remove the biggest barriers. 
You'll experience greater clarity of mind just by knowing what they are and how to get them out of your life. 
Ready?
Let's dive in.
The 9 Most Common Barriers to Critical Thinking (And How to Overcome Them)
As you go through this list, keep a journal.
Write down the ones that pose the biggest issue for you.
Then make time on your calendar to deal with each. 
Rest assured, without putting in the time, nothing will change.
But when you do, your independent thinking abilities will explode. In fact, your critical thinking abilities will improve overall.
One: Letting The World Revolve Around You
Most of us experience inner talk.  And it's normal to include yourself and your experiences in the topics you think about.
But those who have excellent critical thinking skills know how to contextualize their SRIN. 
What is SRIN?
Self-referential Inner Narrative. 
Others call this the "blah blah blah" monkey-mind.
No matter what you call it, if you can't think about contexts larger than your immediate self, it will be impossible to think critically. 
Here's what to do instead: 
Notice when you say or think things like, "I don't personally know anyone this has happened to." 

Stop and think about the larger context at the level of your neighborhood, your city, your region, your country, your continent, your hemisphere and the world. Where relevant, include the entire universe.

Imagine a topic through the eyes of at least one other person. In

autobiographical memory

studies, this is called shifting from the field perspective to the observer perspective.

Ask about what would be true even if you did not exist. 
For more help, these critical thinking examples will help you think through other perspectives.
Two: Lack Of Critical Thinking Skills
If you want to remove the obstacles to critical thinking you're experiencing, some study will be involved. 
Critical thinking books abound and it is worth spending time with some of the best. Look for books that include examples and exercises.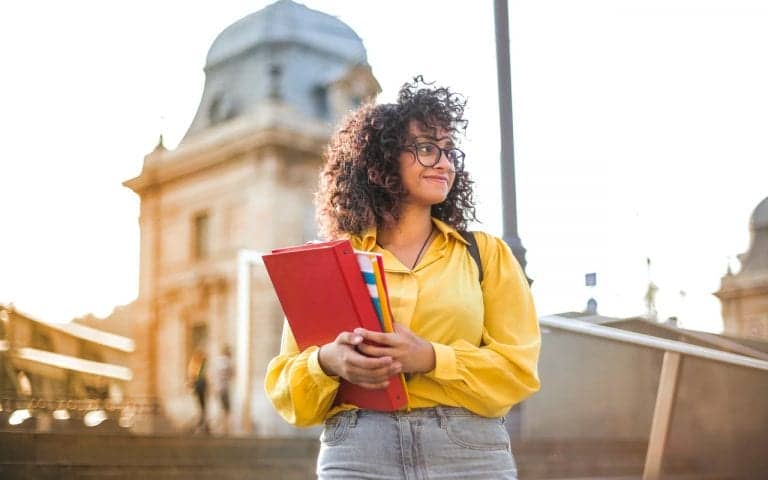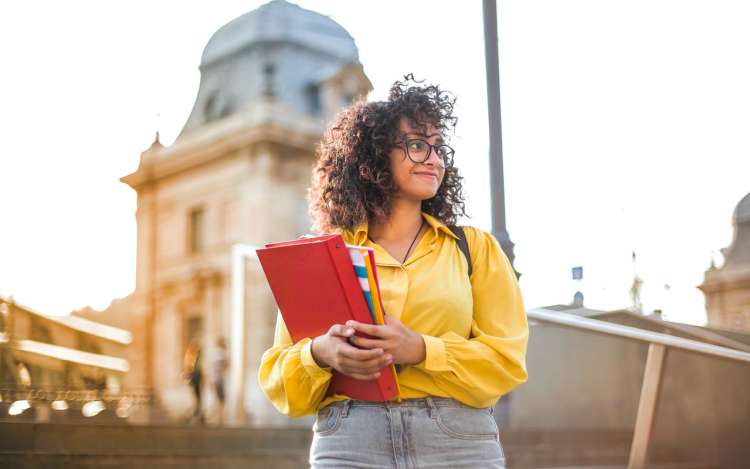 You'll also want to think about a particular goal for critical thinking that you have. For example, do you want to think better as a student preparing for law school? Or do you need thinking skills for being a better contributor to your family or neighborhood? 
Setting a goal can help guide which resources you choose and your study and practice plan. 
Three: Not Knowing Your Cognitive Biases
We are all included to make serious errors in our thinking.
But we're not alone in making them. Far from it. 
In fact, because all of us operate from having a human brain, psychologists have identified patterns.
These are called cognitive biases.
One that I suffer from quite badly is called "recency bias." Basically, it's very tempting for me to judge reality based on the most recent events, rather than looking at the broad scope of history.
I use all of the tips on this page to cope and improve. One of the most helpful benefits of critical thinking is the ability to engage in continual discussions with friends about history. It's something I continue to read for one simple reason.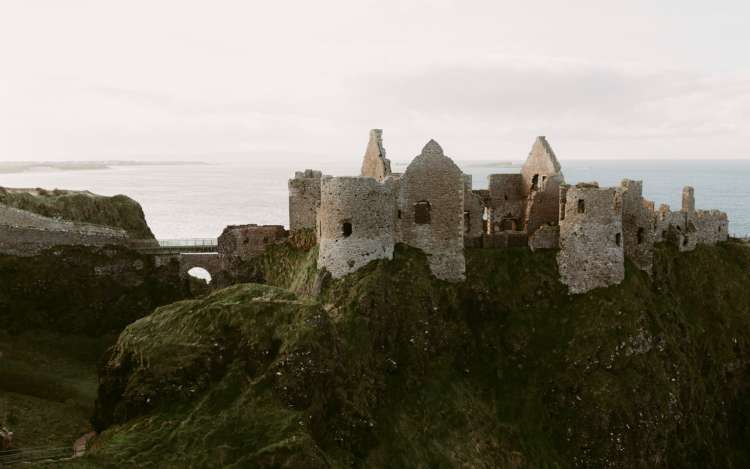 The more you know and discuss the past, the more you are automatically reminded of a bias like this.
What cognitive biases are strongest in your life? 
Four: Being In A Hurry
We're all in a rush once in a while. 
But it's one of the biggest critical thinking challenges all the same. 
If you don't stop and think, mistakes are so much easier to make. 
One of my favorite tools for making sure I don't rush into making decisions without thinking about them is called W.R.A.P.
Widen Your Options

Reality Test

Attain Distance

Prepare To Fail
As can see, it has tools in it to help you slow down.
It's also a superior alternative to "trusting your gut." In fact, Chip and Dan Heath who came up with it in their book Decisive did a lot of research on it for the book. 
They show that relying on gut instinct is often very harmful. (And it's often a cognitive bias that drives us to rely on it anyway.)
How do you remember to use the W.R.A.P. technique? You need to get thinking about it deep into your procedural memory. 
For that, a Memory Palace will help. Grab this free course so you know how to create and use one: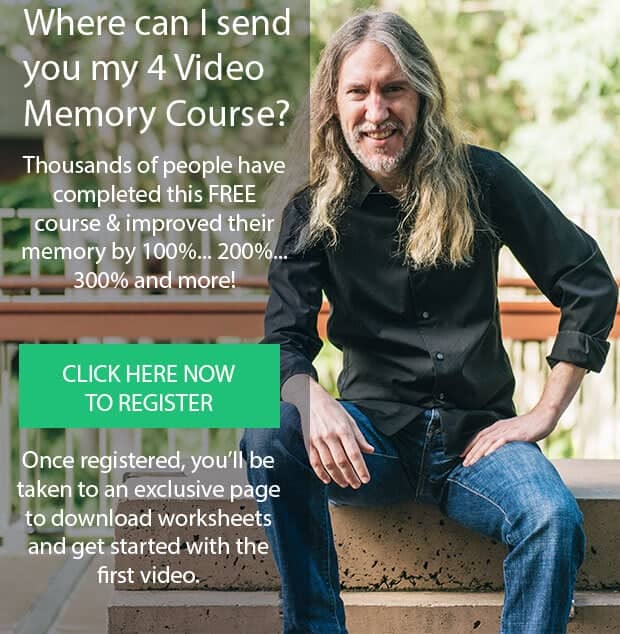 Five: Lack Of Scientific Literacy
Unfortunately, a lot of people leave school not knowing how to evaluate research. They often have limited numeracy skills.
They also barely understand some of the core principles of science, such as:
Sampling and generalizability

Probability and coincidence

Correlation and causation

Differentiating fact from opinion
To remove these barriers from your life, make sure to learn what science is really all about. This is the kind of understanding that can help save your life as you think better. And the best part is that it will boost your concentration skills, something far too many people lack.
Six: Exhaustion
Of all the most common barriers to critical thinking, not being well rested destroys our decision-making abilities. 
Sleep and memory go together, and we need to remember to think critically in the first place. Please be sure to privilege your rest. 
Seven: Lack Of Communication Skills
Thinking is more than a two-way street. It's a complex network of many freeways, highways, streets and cul de sacs.
You need to communicate with many people and you need to do it well. 
Some people don't have a big enough vocabulary, so need to learn how to remember more words.
Others lack writing skills.
Yet others are not yet able to read fast enough so that they can talk and write enough to effectively communicate.
One way to improve in all these areas is to create a 90-day research and communication goal. 
For example, I spent 90-days learning about the art of memory in the sixteenth century. To practice building my communication skills, I spoke with many people about it, wrote frequently and read the suggestions I got from others. 
To remove your critical thinking barriers, spend the next 90 days reading about it. Find a philosophy discussion group. Start a blog or journal privately about what you're learning.
It will help you tremendously.
Eight: Fear Of Failure
A lot of people are so afraid to make mistakes that they never take action. 
Well, critical thinking is itself an action. If you never get started, you won't be able to learn from the mistakes you will inevitably make. 
This barrier circles us back to the problem of the ego and SRIN. You might be overly protective of yourself because you're stuck in a self-referential loop.
How to get past this comes down to:
Recognizing the issue

Committing to get past it

Setting a plan for when you're going to start taking risks
One quick win would be to join a debate club. This will give you meeting deadlines and specific topics for which you need to be prepared. You'll have removed this common barrier in no time.
Nine: Inability To Improvise
Of all the critical thinking strategies out there, you need to be able to think on your feet. 
One of the reasons people fear failure so much is that they're just not used to opening their mouths, making mistakes and being able to pivot. 
I've learned to do this by giving lots of speeches from memory and other kinds of presentations. 
And I've also learned and memorized a lot about logic and philosophy, in more than just one language.
Spend some time learning a language to break through this barrier. Practicing speaking in a new language will give you verbal dexterity that improves your ability to improvise in your mother tongue. 
The Best Time To Remove Your Barriers Was Yesterday
Thanks for reading this post.
There are obviously more barriers than the ones we've gone over today, but as you can see, the nine I've listed are massive.
My suggestion?
Get started on just one at a time.
Follow-up with the resources I've provided.
Familiarize yourself with those cognitive biases and improve your science literacy. 
And if you want to get started practicing your writing skills, feel free to post your thoughts in the comments below.
And if you ever spot me suffering from issues in my thinking, please let me know. I always want to improve!