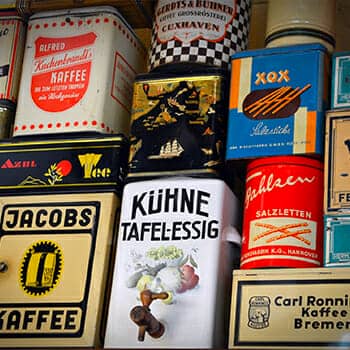 Have you ever heard people criticizing the idea that you can use memory techniques to learn a language?
It's less common now, but still happens.
And sometimes the criticisms come from people who should know better, something I discussed in my "tough love" discussion of how many languages you can learn at the same time.
No doubt, mnemonics aren't for everyone.
Few things appeal to everyone.
But when it comes specifically to tacts for memorizing vocabulary faster, I want to discuss an interesting YouTube video I found. It's an interview conducted by Peter Heinrich with Dr. Horst Sperber.
It seems that memory expert Dr. Sperber has been a strong force in bringing mnemonics to German language schools.
For that reason, I'm very glad to have learned about his work.
You see, why don't they teach memory techniques in school? is by far one of the most common questions I receive.
But we need to go further.
We also need to ask:
Why is that they don't teach memory techniques for language learning in schools? Bilingualism is scientifically proven to be good for the brain.
My Agreement & Disagreement With These Memory Experts
When it comes to how Dr. Sperber discusses the use of mnemonics, he's right: the science of active recall supports the findings of mnemonists around the world.
Where I see a point worth disagreeing with Dr. Sperber about centers on using visualizations without the use of locations, i.e. a Memory Palace. Such an approach does not seem particularly wise when memorizing vocabulary en masse.
Sure, memorizing without the method of loci can work for those people who learn and practice the techniques. Especially when they:
Create and follow a 90-day learning plan
Have the vocabulary and phrases you want to memorize organized in advance
Create a Memory Palace Network with the needed amount
Use associations in each Memory Palace that make sense
Use Recall Rehearsal based on solid spaced repetition principles
If you're interested in using mnemonics in combination with a Memory Palace, these tips should help you out:
Those represent the approaches we use in the Magnetic Memory Method community.
But I don't know the exact extent to which Dr. Sperber's techniques apply only to all languages or just German. My guess is that their principles will be universally applicable (or at least adaptable).
In the meantime, the following interview is conducted in German. Don't worry if you don't know the language. The video includes English subtitles so anyone can follow along.
Here's what you'll learn in this video:
* How Dr. Sperber became involved with mnemonics, including how astounded he felt after reading his first book on the topic.
* Why he felt the need to incorporate memorization techniques into his language teaching methodologies as soon as possible.
* How he managed to reach 10, 000 teachers with his mnemonic methods.
* How students who used mnemonics score 94% on an exam versus the 60% success rate of those who used rote learning – quite a difference!
*Why you need to make your associative images as "bizarre" as possible.
* Why mnemonics should be a fundamental part of all language learning.
I would add that using something like The Freedom Journal will help many language learning students who are using mnemonics. As will journaling overall.
Here's the link to the video. Enjoy!
If you're learning German and want more help, check out How to Learn and Memorize German Vocabulary. The additional tips included in those resources will help you a great deal – not overnight, but certainly very quickly when you follow the steps outlined above.
Why do mnemonics work so well? A big part of their success comes from how mnemonic images let you use information you already know to form connections with what you don't know. That's what makes learning faster and easier along with active recall and proper spaced repetition.
It really is that simple.