Is your memory reliable? Or…
Are you frustrated that you can't recall your new neighbors' names?

Does test-taking panic cause you to forget key material you thought you memorized the night before?  

Do you still double-check your calendar to confirm it, even though you're pretty sure of your sister's anniversary date?
You'll be relieved to know that these are common and normal memory "lapses". But, by practicing some simple memory skills, you can improve your ability to recall learned information like this (and more) in the future.

Wouldn't it be great if you could confidently recall your credit card number without digging it out of your wallet every time you made an online purchase? Or address your sister's anniversary card without referring to her contact info (again)?
It stands to reason that your ability to recall information depends a lot on how you learned it in the first place. Whether you're studying for school, prepping for a trip to a foreign country, or navigating the demands of a new career, powerful learning techniques will help you remember and even master new information.

Specifically, these learning skills focus on improving semantic memory, which is your knowledge and capacity to recall that knowledge from long-term storage in your brain.

Of course, there are several ways to learn, but doesn't it make sense to leverage the most effective techniques to build your knowledge? Let's explore the best go-to memory improvement skills that'll renew your trust in your memory and rebuild your self-confidence. 
Here's what this post will cover:
7 Memory Skills to Help Learning "Stick"
Authors and cognitive scientists, Peter Brown, Henry Roediger, and Mark McDaniel reveal their evidence-based strategies of "the science of successful learning" in their self-help book entitled Make It Stick.  Although their strategies take slightly more effort to practice, research shows that you'll significantly change your ability to learn and remember.

To introduce you to these memory skills, here's a summary of their seven recommended learning techniques and practices.

Ready? (Hint: No fluorescent markers required!)  
1. Retrieval
The process of deliberately recalling information or knowledge from your memory is called retrieval.  You truly gain a better understanding of the material when you're forced to pull it from memory without a prompt.

Retrieval boosts learning by strengthening our neural pathways and longer-term memory retention. 
Instead of re-reading text or reviewing a diagram, retrieval learning will force you to pull the information from your brain, subsequently reinforcing the memory. When studying, learning tools like memory practice problems or flashcards strengthen your learning through retrieval.
2. Elaboration
Have you ever noticed how easy it is to remember someone with the same first name as your brother or sister? It's likely that elaboration helped you remember.

When you learn a new concept by associating it in terms you already know, you're elaborating. You learn and build your knowledge by connecting new information to concepts that are already familiar, which creates the connections in your brain that help you remember it later.

Elaborative encoding is a helpful way to remember the names of people you meet.  A simple example is to associate the name of the new acquaintance with someone you already know with the same name, like a family member or schoolmate.
3. Interleaving
You might think that your brain would be challenged to learn several mixed but related topics together. It's also natural to think that it'd be easier to learn each topic separately. But research has shown that the in-depth memory strategy of interleaving concepts requires more effort to learn, resulting in better memories and the ability to solve problems.

This learning technique leverages our innate tendency to compare and contrast concepts and is particularly helpful in academic learning like math and history, developing interrelated skills like cooking and gardening.     

For example, science teachers interleave the concepts of weight, mass, volume and density with the various units of measure because it provides students opportunities to better learn and discern the differences between similar yet distinct terms.
4. Generation
The generation effect is a learning technique that enhances your ability to remember information by predicting an outcome prior to actually reading it.  This is a particularly beneficial learning strategy in reading comprehension.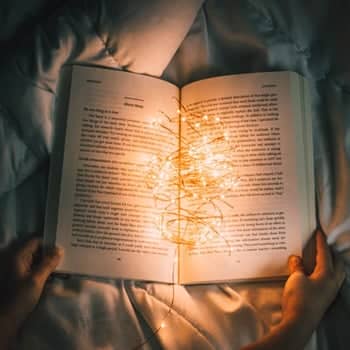 To apply this technique, actively theorize about the details of the concept you're learning prior to getting all the facts.  This technique is all about setting your expectations and then adjusting your knowledge based on your presumption. 
There's no clear learning benefit of being right or wrong. (Gasp!) Instead, the generation of your theory provides the foundation for supporting knowledge and memorable information, particularly when corrective feedback is provided.
5. Reflection
Reflection is nearly the opposite of generation, whereby you look back on what you've learned and how you learned it. This technique promotes a conscious "replay" of the learning experience, which enhances encoding and strengthens memory.
Journaling is an excellent memory skill in the form of reflection learning. Studies show that when you take time to step back and log a "post-mortem" review of your learning venture, you benefit from your experience and subsequently increase your performance in the future. 

When reflecting, take a few moments to contemplate responses to questions like: 
What worked well?

What did I miss?

What is this similar to?

Where can I improve?

What strategies can I engage to improve my outcome?
6. Mnemonics
In its simplicity, the use of mnemonics is a memory practice that uses a device or aid to help you remember lists or the order of a group of things.

Perhaps you've used the knuckle mnemonic trick to help you remember months of the year that have 31 days. And, when you learned to spell as a child, your teacher probably introduced you to spelling mnemonics like:
"A

friend

is a friend right to the end"Settings

"

rhythm

helps your two hips move" or

"an

island

is land surrounded by water."
Remember the mnemonic phrase "May I have a large container of coffee, cream and sugar?" to help you recall the first digits of pi. The number of letters in each word corresponds to the digit of pi (3.1415926535).
Practice creating and using quick and easy mnemonics to help you recall useful information in the future. Similar to the coffee phrase above, you could easily create a mnemonic device to remember your credit card number!
To learn longer lists or complex number memorization, the Pegword System and the Major Method are mnemonic techniques that are commonly used in conjunction with other memorization skills and methods.
7. Calibration
Calibration is the memory skill of actively checking in with yourself and seeking out feedback or guidance on what you need to learn.

Structured education offers such calibration opportunities frequently, through administered quizzes or tests. Test results help students confirm that they've learned course material (or that their learning was deficient at some level). Cumulative test results also help teachers understand the efficacy of their instruction and provide insight on how they can help their students learn better.

But, tests aren't the only way to get back on track.  Check out our self-calibration tips that will work to refocus yourself so that you can concentrate on the task at hand.

3 More Magnetic Memory Skills
1. Magnetic Mind Mapping
Mind maps are structured drawings that depict relationships between concepts. In place of traditional written notes, they provide a visual representation of related information, such as book summaries or lecture topics. 
Learn how to create mind maps to help clarify a particular topic or to express concepts or problem-solve in a group setting.  The creative activity of drawing relationships with different colors or images parallels your brain's thought processes and is shown to be an effective way of learning. It also makes for great sensory memory exercise.
Although the term visualization implies "seeing in your mind", this technique consciously engages all of your senses (and more) to help you remember things. In other words, you create mental images of things you want to remember by thinking about them as a multi-sensory entity instead of a simple visual picture.  This technique is beneficial for remembering names on the fly. The more wildly creative your mental "images" are, the better.  
Interested?  Check out these visualization exercises to get you started on visualization using Magnetic Modes. For more practice, request my Free Memory Improvement Kit.
3. Magnetic Memory Palace
A Memory Palace is a memorization skill and method that's used to store a large amount of information. The method itself leverages a combination of many of the memory techniques we explored here in tandem with locations that you create in your mind.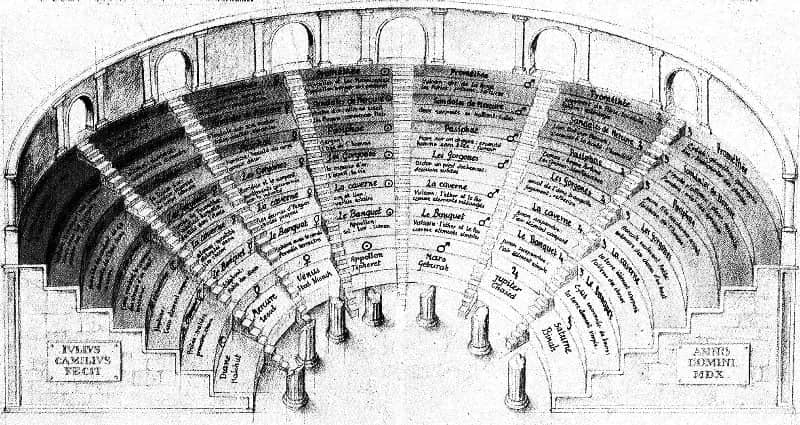 Use this technique to store information by associating it with specific, yet familiar locations that you "visualize" in your mind (like spaces in your own home). When you need to remember the information, mentally walk the familiar route you've established to access it.
My Magnetic Memory Method leverages the combination of Memory Palaces, Magnetic Modes, the Major Method, Pegword System (and more) to learn and memorize large amounts of information.

Magical Memory Medicine?
Are these memory skills the magic potion to your memory woes? 

Like all skills, these memorization skills require some practice, polish and fine-tuning to truly enhance your ability to learn. However, by consciously applying these skills to your learning efforts, you'll quickly realize surprising results that'll boost your confidence in everyday life and help you perform better in school or at work. 

Now, who isn't down for that?