Podcast: Download
Subscribe: Apple Podcasts | Google Podcasts | Stitcher | RSS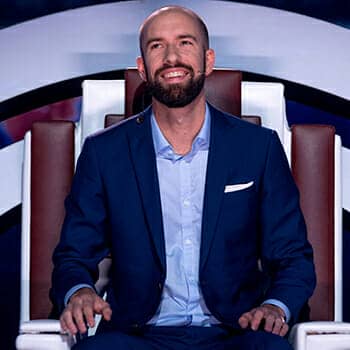 John Graham surprised me twice on the same day!
And if you know me, you know I'm not easily surprised.
So, what exactly made my jaw hit the floor?
First, I found out that John had won the USA Memory Championship… again.
I mean… who has the time for all that memory practice? Especially during times like these?
Then John tells me that focus is so much more useful than memory… and more lucrative too.
And to make matters even more confusing… John keeps telling people not to meditate in the morning?
Huh?
As a practitioner of meditation for decades, I really had to get to the bottom of all these incredible (and sometimes shocking) things John was saying.
And so I did in this EPIC discussion of how John really succeeds.
Not only to win memory competitions, but to experience an abundance of time freedom supported by a fantastic business.
And you'll be surprised to discover that memory improvement training doesn't even get second fiddle. Not when it comes to the tactics you really need.
After hearing what he has to say and giving it some consideration, I think it all makes sense.
And I think it will help you too.
So dive in for an epic discussion packed with takeaways, and…
Don't worry!
I ask John to share some feedback on a little memory issue with mnemonic images I was having. So there are some next level memory secrets in this episode of the Magnetic Memory Method Podcast too.
Who Is John Graham?
John Graham is an entrepreneur, memory expert, memory athlete and winner of both the 2018 and 2022 USA Memory Championship.
In case you're not familiar with what an accomplishment that is, let me explain:
You have to accurately recall a lot of information from multiple categories of information.
These categories change from competition to competition, but often include:
The Memory-Focus Connection
But as John points out in today's episode, memory isn't so much the core of his success. It's the ability to focus his mind that matters.
And the tactics and strategies that explain his ability to win also support his entrepreneurial success.
If you're an entrepreneur and would like to speak with John about your own focus, check out his Optimize My Mind page where you can book a time.
Obviously, John is very serious about helping entrepreneurs, and I know you'll respect his wish to focus on your concentration, not your memory.
Because John's right:
There's an enormous amount of information about memory techniques out there. So if you still haven't nailed memory techniques so you can use them in your business, it's focus and concentration that are at stake.
Get that nailed, and so many other things will fall in place.
I second his argument completely because the same thing has been true for me.
And it always will be:
Focus first!