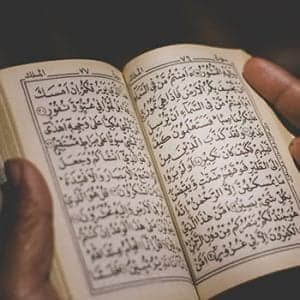 Most people who successfully memorize the Quran take way longer than necessary. 
That's because they don't use the techniques you're about to learn on this page.
The simple process you're about to discover is not only fast. It also makes memorizing the Quran a lot more fun.
Don't worry if you've found this learning task overwhelming in the past. 
That's normal. After all, you're looking at 77,430 words. 
However, if you're prepared with the right techniques and have your mindset configured correctly, you'll be amazed by how quickly you can proceed. Even through that amount of text.
After all, unlike many other texts, the lines in the Quran are usually quite short. A lot of material is repeated too, which creates a number of hacks you can harness.
Let's dive in.
How to Memorize the Quran: My Top Memorization Techniques
Bukhaaree reportedly said, "The best amongst you is the one who learns the Qur'aan and teaches it."
This is a good point to keep in mind because, before getting started, it's helpful to know why you want to memorize the Quran. 
Have you put some thought into the question? 
It's important because all the tips in the world won't really help if your intention is out of alignment with reality. But when you keep your "why" in mind, you will improve your mental clarity, concentration and success with using memory techniques.
As I often let my private clients know, it's also okay to extract the "greatest hits" from a book like the Quran, especially when you're just beginning your memorization journey. This chunking down approach is especially helpful if you also need to learn Arabic at the same time.
But if you're going for the whole text, here's what I suggest: 
One: Pick An Audio Visual Source For The Quran
You'll want to have the Quran visible and audible when working with it. Different people respond differently to how information is displayed, so it might take some time to find a source that works for you. 
Of all the ones I've seen, Quranful is one of the best because it presents everything in a way that is easy to read and navigate. 
To get a good overview, it's best to use a desktop computer or a laptop for this website.
If you prefer print books, you'll want to make sure that the audio recording order matches the edition you've ordered.
Two: Create A Big Enough Memory Palace Network In Advance
In order to reduce the cognitive load and eliminate boring, tedious rote learning, you'll want to use the Memory Palace technique.
This technique allows you to turn space into a kind of "container" for holding the verses of the Quran in your memory so you can get it into long term memory.
You'll also want to develop skills with elaborative encoding or making associations with something like the pegword method.
Can you memorize the Quran without the Memory Palace technique? 
Possibly. But I couldn't personally do it. 

The most I've seen from one of my students is when Mike McKinely memorized 66 Psalms without using any at all. However, if you listen to our discussion, you'll notice that I think he's still using the foundations of the technique in an implicit way. 
Three: Memorize In Individual Passages, In Order
Unless you're extracting a part of the text, which again, is a perfectly valid strategy, you'll want to start at the beginning and work forward.
This will reduce many issues and help you design your Memory Palace Networks accordingly. 
It's practically impossible to know how many you'll need for the entire Quran, so I recommend that of all the Quran memorization techniques you pursue, you learn the technique of starting small. 
For example, starting with al-Fatihah is a good idea. It's only 7 lines and one of those lines will repeat many times. 
This will allow you to get started with a very simple Memory Palace like this:
Once you have the journey laid out, it's just a matter of encoding each and every word in order. 
Four: Create Your Own Homophonic Transliterations
There are many English transliterations of the Quran freely available online. These can be very frustrating to memorize from, however. Sure, you can add the task of learning the Arabic transliteration rules if you want, but why add another task if you don't have to?
For example of how frustrating the standard transliterations can be, look at this typical example from the Fatiha (the opening):
Bismillaahir Rahmaanir Raheem
(In the name of God, the Gracious, the Merciful)
That reads fine and dandy, but doesn't sound at all like what I hear in my ear. By creating my own homophonic transliteration, it's much easier to create something memorizable:
Bis mill-la yo wha-ck man yo wha-ck heem
Now, this isn't perfect. But memorizing long form texts is not a game of perfectionism. It's about finding ways to continually progress so you can consistently move forward.
Five: Treat Memorizing The Quran Like Stringing Beads
One way to approach the Memory Palace technique is to treat it like a string that you're beading. Each word is a bead in a beautiful necklace. 
With practice, you'll learn to memorize multiple words at the same time with far fewer images than the words involved.
However, even at advanced levels, you'll still sometimes need to treat the process as one word at a time. 
Let's look at the first sentence of the Fatiha so I can show you a detailed example. 
Bis mill-la yo wha-ck man yo wha-ck heem
The associations I've chosen are all based on alphabetical correspondences:
Bis = Bishop from

Aliens

Mill = Detective Mills from

Seven

with an LA map and a yoyo

He's using this to whack Johnny Cash (i.e. the "

Man

in Black")

Johnny Cash then grabs the yoyo to attack Jaoquin Phoenix
This might seem like a complicated set of associations, but it's really just like adding beads to a string. By focusing on the sound similarities between the Arabic of the Quran and pop culture that is already in my memory, the process becomes fun and easy.
Six: Add Meaning After Establishing The Sound
If you already know Arabic, then you can skip this step. But if you don't, I highly recommend you focus on the Arabic first, then add the English meaning.
To do this, you want to think about how the initial scenario of associations you created can include the meaning. In this case, the first line means:
In the name of God, the Gracious, the Merciful
It's a simple affair to have Bishop singing a certain song by Rage Against the Machine that includes the phrase, "in the name of." God doesn't really need an association because it's obvious from the context, but if wanted or needed it, all of this can be taking place in the Sistine Chapel.
Johnny Cash can be arriving from Graceland and Jaoquin Phoenix can be exhibiting mercy by not attacking back. Or he could be escaping in a Ford Mercury, which sounds very similar. 
Seven: Use Recall Rehearsal
It's very important to follow-up your initial encoding of the associations with proper review. 
Note: This is absolutely not rote learning. When you use creative associations in a Memory Palace, you are activating a very different process that memory scientists call "active recall." 
It works because you're not simply displaying the information to yourself and expecting repetition to get it into memory. Instead, you're working your memory in a way that helps instill the Quran much faster than any other technique.
To do this, you want to travel the Memory Palace in a few different patterns:
Forward

Backward

From the middle to the end

From the middle to the beginning

Skip the stations
For beginners, this process is going to feel quite overwhelming. But it's quick to learn and gives each and every word equal doses of primacy effect and frequency effect. This practice will also help you develop what Harry Kahne called multiple mentality.
To learn more about these patterns, I suggest getting my free memory improvement course: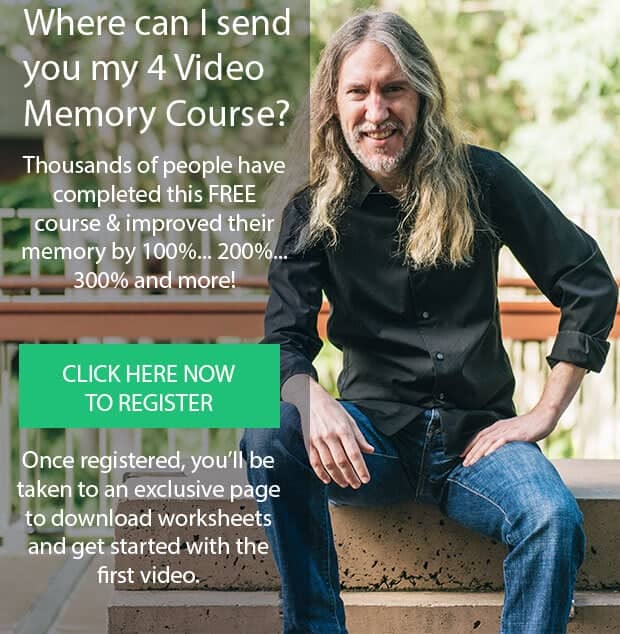 Seven: Carry The Text With You And Memorize During The Day
When I memorize verbatim, I carry my texts with me everywhere I go. And that's in physical format which I find much easier to use for memorization. I don't know why, but memorizing scripture from screens doesn't work for me. Perhaps digital amnesia is to blame.
So long as you are prepared with your Memory Palace Networks in advance, you can keep advancing word by word, even syllable by syllable. You can pop into the text while:
Commuting on the bus

Taking breaks from work

Sitting in waiting rooms

Meditating

Relaxing at a cafe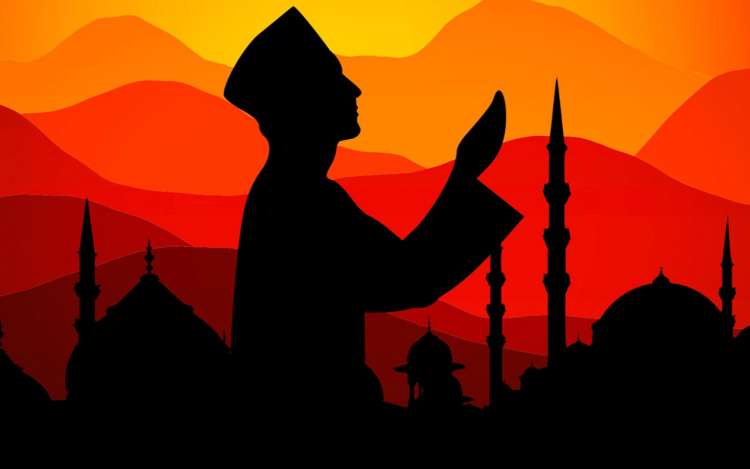 The more often you have the text with you, the more often you'll memorize from it.
Eight: Test Yourself Throughout The Day
Just as I recommend you carry a physical version of the Quran with you throughout the day, I suggest you carry a physical journal. Something like the Freedom Journal works really great.
In order to promote active recall, you'll want to test yourself by writing what you've memorized by hand. This is another great way to speed up the memorization process. 
Whether you've memorized several lines or just one, it's important to take every opportunity to test. The testing process will also help you correct any errors you've made. 
Just as you can instill more of the Quran while on breaks or riding the bus, you can also test during this downtime. It's a lot better than frittering the time away on useless thoughts.
Nine: Recite The Quran Aloud
Just as writing helps instill the memorized Quran, reciting it verbally will accelerate the memorization process. 
You'll want to help yourself by doing this following the Recall Rehearsal patterns. This is because you don't want too much primacy effect only on the beginnings of the lines.
Later, you'll also want to be able to pop into different parts of the text without having to always start at the beginning.
Reciting can be done:
During meditation

While showering

In discussion with family and friends
Important pro tip: Always warm your voice up first. It's important to preserve your voice so that you can recite the Quran for many years to come.
Ten: Recite The Quran Quietly In Your Mind
Even with plenty of warming up, you will still want to enjoy the power of reciting silently. 
I have strained my voice too much in the past, which is when I started reciting in my mind. It's very peaceful and makes for a great concentration meditation.
How long should you spend?
I prefer shorter sessions of around 15 minutes, but will go as long as 40-45 minutes. It's really up to your goals, and ultimately consistency over time matters more than the exact time you spend in any given session. 
In addition to reciting the Quran mentally, think about what the text means as well. It's one of the most important philosophy books, after all.
How To Memorize The Quran Faster
In a word, practice using the wide variety of memorization techniques you've just discovered. 
Again, you don't have to memorize the whole thing. There are many short Surahs you can get started with and make great progress.
There may also be extracts you prefer, like the Song Celestial, a compact extract from the Bhagavad Gita (my current memorization project). 
The point is to:
Choose

Prepare your strategy in advance

Develop the memory skills as you go

Practice consistently by keeping the text close so you can make progress at all times
So what do you say?
Are you ready to start developing the memory skills needed to memorize the Quran?