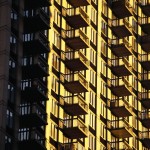 People often tell me that they've run out of locations to build new Memory Palaces. I've come to think of this condition as "location starvation."
My hope in writing Volume 1 and Volume 2 of the Magnetic Memory newsletter has been to school my subscribers in as many Memory Palace options I can think of while also teaching the fine art of Memory Palace fishing on one's own.
The Magnetic Memory Method worksheets are also designed to serve as an aid in the process, so if for any reason you've lost yours or don't want to hunt through your inboxes for them, just send me a response to this message with "send me the worksheets" and I'll email back with a fresh set.
Don't underestimate the value of going through the worksheet exercise. It's a means of helping you externalize information that you already know and then see it visually outside of your head.
When we produce things from our imagination written out or painted out or sculpted out, we are in a far better position to manipulate them. That's one of the reasons I made you this video of my Excel file system:
Externalizing the journey by using this simple software (to be distinguished from the spaced repetition software we've been talking about this past week) solidifies the journey in my mind much more than if I were to do it based on pure mental power alone.
That said, there's nothing wrong with pure visualization. And there are loads of benefits to be won by working in that manner. And at the highest level, that's what you'll be doing with the Magnetic Memory Method once all of the Memory Palaces are established.
But when getting started and looking for Memory Palaces and the stations you want to place within them, it's really important to externalize the material.
If you don't like top-down lists and Excel files, you can always draw a map. It's a pretty simple affair.
Here's one I drew back in the day: it's the Berlin first apartment I ever lived in and one of the first times I tried drawing out a journey.
I personally prefer lists, but I often combine multiple visualization strategies to strengthen the visual aspects of my imagination and steer myself away from relying on conceptualizations alone.
However, all of this just sets up what I really wanted to suggest today.
If you're stuck in a rut, why not use existing cartography to create Memory Palaces?
For example, I come from Canada. It's a simple affair to imagine the different provinces as they fall from left to right. Each can be used as an individual station in a Memory Palace called "Canada."
Chances are that where ever on earth you come from, you're also deeply familiar with the regions and territories of where you were born. If you can visualize a macroscopic map of the territory with ease and consistency, then you can "place" image associations on the surface of the map.
But the same old rules apply:
1) Start in a terminal location (i.e. on the left edge of the map, right edge, top edge, bottom edge, etc) and try to make sure that you can always add one more location after the others are used up.
2) Avoid crossing your own path. That leads to the unnecessary expenditure of mental energy and confusion.
The interesting thing about this exercise is that you don't need to draw a map if you don't want to spend the time. You can simply pull one off the bookshelf and visually chart out a Memory Palace journey on a professional prepared map.
Now, if after reading Volume 1 and Volume 2 of the Magnetic Memory newsletter you're still having a bit of trouble coming up with enough Memory Palaces and stations, I sometimes coach people. Actually, I coach only very rarely, but it's a lot of fun and my clients who struggle with some of the concepts in the book always walk away with a vastly improved memory.
And it's not just about memorizing vocabulary. Here's what one client has said after just four hours of coaching:
I  joined a Toastmasters Club a while ago, and memorization of speeches has been an on-going challenge for me, until Anthony taught me how to use his proposed techniques. I am able to enjoy the delivery of my speeches much more now since I know that the message I want to convey will be sent out with the specific words I had originally planned to.
 I find myself being able to focus more and also to retain some other information better if I use the technique with frequency….As the famous saying goes: "If you do not use it, you lose it" and I find memorization a great technique to keep the brain alert and young!
But I have to tell you: it isn't all fun and games. You've got to do some homework even just to sign up.
Don't worry. This part is actually simple. You just need to at least attempt to fill out the Magnetic Memory Worksheets to qualify. If you need additional help finding enough Memory Palaces, try these mind mapping examples for finding more.
If you're interested, and think coaching would help, just send me a note and I'll send you the specifics.
And if you've been thinking about coaching, but are sitting on the fence for any unusual reason, let me tell you two things that are very important.
First, I'm exceedingly expensive and you probably can't afford to hire me. In fact, if you have to ask "how much does Magnetic Memory coaching cost," then you most certainly haven't got enough. I refer you instead to my books and my video course.
Second, if you're worried that you won't like it, that's totally cool. Some people won't – and usually not at least trying to fill out the worksheets is a good indicator that the client isn't going to put in the work needed to get the maximum benefit out of the Magnetic Memory Method.
Perhaps they prefer the harder path … I'm not sure. But if for any reason someone doesn't feel like they've benefited from the coaching, they have what I call my "Right Decision Guarantee." Just simply request a refund and you'll receive your money back without hassle (though I might ask you why you're unhappy with the service so that I can improve my coaching).
So there really isn't anything to lose, and given the season we're currently in, there's really no better time to get started with achieving your memorization goals.
If you're a traveler, you're going to really lose out on the flavor of the country you're visiting without the maximum amount of vocabulary lodged in your mind.
And if you're a student or a business person, well, I think you probably already know what an (ethically) unfair advantage having a Magnetic Memory is going to be.
If you're struggling with the Magnetic Memory Method, I can help you take this information and put it into practice to the point that it will be like effortlessly injecting new words directly into your brain. People will be amazed by the progress you make – especially you.