Podcast: Download
Subscribe: Apple Podcasts | Android | Google Podcasts | Stitcher | RSS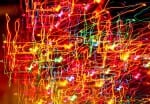 People around the world wish they could remember their dreams. And not just remember them.
They want to remember their dreams with clarity, consistency and in ways that change their lives. Profoundly.
And although I don't do lucid dreaming myself all that often (and try to avoid it), remembering dreams can help you feel more lucid during your waking life.
Here's what I mean with props to my friend Stefan for his incredible lucid dreaming and memory questions:
Even with this powerful information, I wonder how many people will ever develop the skills needed to recall their dreams consistently?
If the number is low, I find that incredibly sad.
Because here's the consequence:
Now being able to remember your dreams means you will never develop fluency in one of the world's most prominent languages: the language of dreaming.
Worse, you will never experience the nuances and layers of experience made possible by advanced dream recall.
Why Is Remembering Dreams Just As Difficult As Lucid Dreaming?
Why is dream recall such a struggle? Many would-be dreamers blame a lack of sleep time. They don't have enough time in bed for effective dreaming. But with proper training in dream recall, you can learn to notice yourself entering the dream world even before you've fallen "unconscious."
Don't believe the REM myth that dreaming begins at some special hour after you're in deep sleep. The notion that dreaming only occurs during REM has never been true. In fact, you are dreaming right now but have not yet learned to see and experience it.
In short, dream recall begins by changing your definition of what counts as a dream. Then try some of these tips:
But even with an improved definition (you're always dreaming), some still claim that dream recall is too hard. And no doubt. Authors on the top don't make it easy.
They teach that you should draw symbols on your hand, practice "reality checking" and engage in other tedious methods. The truth is that you don't need to artificially create "triggers." There are better ways, more enlightening and elucidating ways, and ways that can improve all aspects of your life.
So what helps with dream recall?
1. A Dedicated Memory Strategy For Remembering Your Dreams
Strategy starts with motivation, so before you start, please make sure that you really want to remember your dreams. It's an important consideration because you learn a lot about yourself when you recall dreams at an advanced level.
And you motivation requires method if you're going to experience real gains as you stretch your memory muscles.
2. Believe That Dream Memory Strategies Will Work For You
People often tell me that they cannot remember any dreams. They never have and never will.
But such statements usually come from disbelief. Dream recall has been going on for thousands of years using different techniques. If you can accept that you're not different than anyone else, your memory will amaze you with what you can achieve.
Try out the main technique discussed in this episode of the podcast and you will marvel at the progress you'll make.
3. Stop Thinking That Memory Strategies Are Too Much Work
You will need 1-5 minutes every morning to practice the dream recall technique talked about in this podcast. There's nothing to it. You only have to do it over a period of two or three days to get results. Often, you'll get results as soon as the next day.
The best part is that once you start, dream recall will serve your life in many ways.
So I have a suggestion for you before you finish the podcast and start your journey toward advanced dream memorization skills.
Believe in yourself.
When I started working on dream recall, I told myself it wouldn't work. I wasted a lot of time with this false belief.
But once I settled into the practice, dream recall hooked me. Now I've got a YouTube playlist all about the practice:
The ability to remember your dreams with near-100% accuracy creates wonderful things for you. And it opened the world's doors for me. It also healed me in many ways and changed how I view reality. As a result of dream recall, I am more a positive, productive and contributing member of society. And I'm confident that becoming an effective dream memorizer will do the same for you.
Please note that I'm not talking about anything "New Agey" or "NLP-ish." I base the dream recall techniques and related approaches I teach on scientifically demonstrated principles known to increase the happiness of individuals.
Dreams remain essential to the human experience. And those with an advanced ability to engage with their dreams experience greater pleasure and more interesting lives.
So I hope that you will take the time to practice dream recall after listening to this episode of the Magnetic Memory Method Podcast. And if it changes how you think about lucid dreaming, let me know. You can also check out the Magnetic Memory Method Masterclass for more information about advanced dream recall.
Further Resources
Lucid dream article on Wikipedia
A dreamy article about using movies and series as Memory Palaces