Podcast: Download
Subscribe: Apple Podcasts | Google Podcasts | Stitcher | RSS
You've probably spent time in your educational career feeling frustrated, right?
You know the routine:
It's the night before a test, and instead of resting…
You're "cramming" to try to remember the things that didn't quite stick during a lecture.
Here's the thing.
It's not your fault.
And there truly is a better way to learn.
No, it's not sitting and listening to a professor, reading or copying from a textbook, conversing with a language learning partner, or mindlessly practicing yet another skill suggested by a learning "guru".
To help explain what really works, my guest today on the Magnetic Memory Method Podcast is Scott Young, author of the new book, Ultralearning.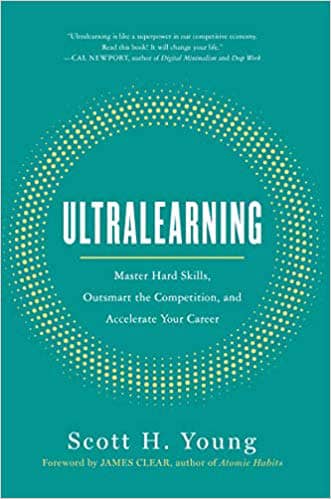 In this book, Scott shares the stories of people like language learner Benny Lewis, Eric Barone, World Championships of Public Speaking finalist Tristan De Montebello, and the French Scrabble world champion Nigel Richards.
These are people just like you. The only difference is they've discovered a better way to learn, through "aggressive," self-directed learning.
Today's conversation with Scott not only explores the concept of "ultralearning," but Scott shares his own efforts to learn more, better, and faster.
To be frank, a lot of involves simply directing your energy towards what works. Isn't that better than spending years trying to fit into a traditional learning model that may not work for you?
So, if you've ever struggled to learn a new language through books alone…
If you've sat in a classroom only watching a professor demonstrate a chemistry experiment and not been able to "get it" because you lacked hands on experience…
If you've used trial and error to make the perfect recipe and still ended up with a soupy mess for pancakes or an overly salty roasted chicken…
Ultralearning can be the breakthrough you're looking for to finally discover what really works for you to achieve you learning goals.
Press play now and learn all about:
The definition of ultralearning and the origin of the term

The difference between autodidacticism and ultralearning

Why self-education is not always the best choice for effective and efficient learning

The importance of being a skeptic while being a reader

Why we really don't know what we're truly capable of…we're actually shortchanging ourselves

How ultralearning can be masochistic, yet beneficial

Why you should actually care about the act of learning

Why self-testing and feedback are necessary, even with self-directed learning

The role of free will in education

What meaningful progress looks like in achieving your learning goals
The difference between procedural and declarative memory
How and when mnemonics are useful 
Overcoming challenges with consistency in a learning practice
Contrasting the traditional work model and entrepreneurship (pros and cons of each)

When it comes to consistency in scheduling, Scott is also tremendously generous in sharing how he schedules his time. Check this out:
So you see?
It's really not so hard.
Does Ultralearning Get My Thumbs Up?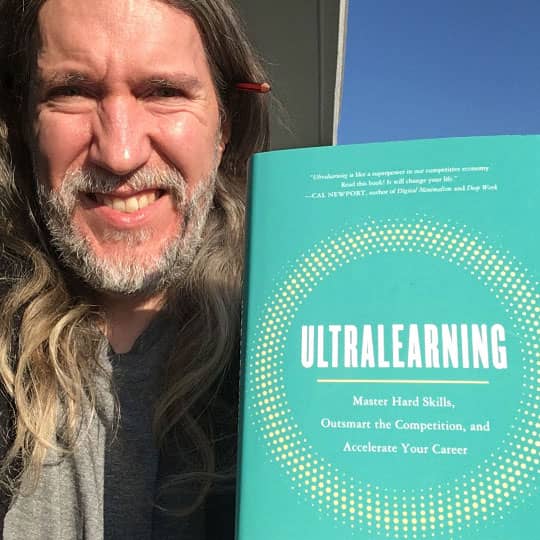 You bet!
I've actually been reading Scott's emails for a long time and even sought out his okay to hold this live stream walkthrough of a piece on his blog about critical thinking:
I hope he and I will have a chat to discuss the role of critical thinking in learning more in the future. But for now…
Don't miss this book and make sure you follow Scott Young!
Further Resources on the Web, this podcast, and the MMM Blog:
Scott's interview with The Leefkoe Institute