Podcast: Download
Subscribe: Apple Podcasts | Google Podcasts | RSS
Would you like to pick the mind of the greatest living Major System masters?
If so, click play above and dive into the incredible mnemonic talent of Florian Dellé.
In this exclusive interview with Florian on the Magnetic Memory Method Podcast, you'll discover:
♣ The key factors that make memory competition more exciting to participate in and watch as a spectator …
♥ The number one need every student of memory techniques must fulfill to experience their true capabilities …
♠ The connection between using your memory and motivation. Master this and you'll create a state of excitement that helps you overcome all kinds of learning obstacles and barriers!
♦ Why you shouldn't waste any more time on boring and frustrating learning techniques …
♣ Why everything we do with memory techniques always builds on the work of others …
♥ How to use forms and shapes to help you memorize keywords and the names of cells, golf statistics or anything you want to memorize …
♠ How to use chain stories, image clusters and other ideas locked up in Esel's Welt …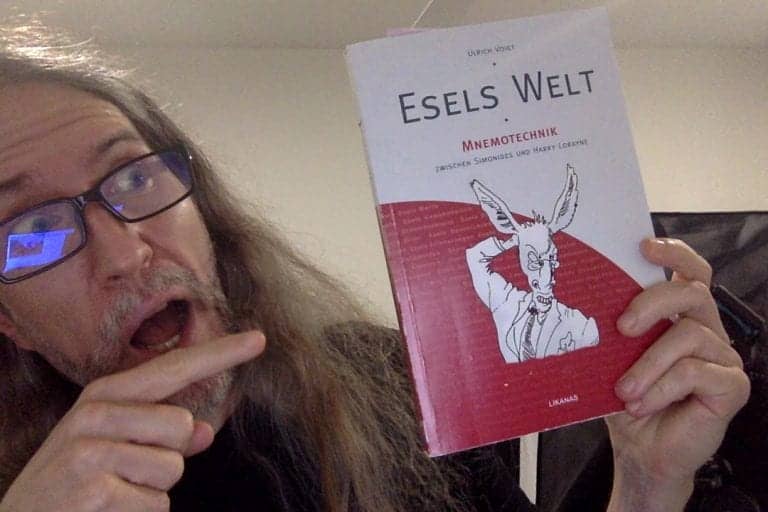 ♦ How to create a second or even third Major Method/Major System list to create multiple memory advantages and more variety in your mnemonic tool box …
♣ The "annoying" truth about reusing your mnemonic images and Memory Palaces …
♥ Why these techniques are never just about having a "code system"
♠ Florian's PAO system with 1000 people and 1000 objects and how specifically he works with them in sets of 100 in order to generate a workable memory system. Understand the thinking behind his strategy and you'll be well-equipped to evolving your own approach for achieving any learning goal.
♦ Florian's amazing Pyramid Memory System …
♣ How to open your image sets for any purpose without getting bogged down by dogmatic rules.
♥ The limits of the Major System and why Florian decided to expand and create his own.
♠ Why some people FEAR the Major System and how to overcome this hurdle so that you can feel the fun while experiencing its many benefits …
https://youtu.be/R0nJj0-E-g4
♦ Why Florian likes movement and even abstract images, as opposed to stationary objects like street lamps in his memory practice …
♣ Why boredom should be avoided at all costs when learning to use memory techniques …
♥ Why Florian created ThinkKniht and developed an alternative to the Major System …
♠ How to find your "feeling" for the Major System associations so that you're happy with it and using it to maximum effect from the beginning …
♦ The difference between a "native society" and a "civilized society" and the role of apps for the future of your memory …
♣ The difference between learning, training and coaching software yet to come. Understanding how all these softwares can be relevant for your learning will blow your mind with all the possibilities …
♥ Why trial and error might eventually be eliminated from the learning process. The only question is … will that be a good thing or bad?
♠ Why you should never be intimidated by the lingo and "systems" of memory techniques and how to quickly get yourself into the practice of using your memory  … even if you initially doubt the efficiency of the initial training period …
♦ … and much, much more!
(Note for puzzle-fans: Can you see the special mnemonic I've hidden in the special-characters?)
I'm grateful for this discussion with Florian and look forward to hearing your response. Be sure to follow Florian on Twitter and support his mission in bringing mnemonics and the real magic of memory to everyone around the world.
Resources Mentioned In The Podcast &
Other Great Links To Explore
Esels Welt by Ulrich Voigt
Alex Mullen Interviews Florian Dellé
Florian's World Memory Championship stats – impressive!