Hyperphantasia.
Sounds like something out of a sorcerer's spellbook, doesn't it? 
Well, let me ask you this:
What would it be like if your ability to visualize completely blew you away?
I'm talking about a mental experience like stepping into a movie theatre every time you close your eyes. 
It's that kind of "cinematic" experience that has led to hyperphantasia being called "extreme visualization." 
Some don't go quite that far, however. They prefer to call this kind of imagination by a tamer term, like "photorealistic."
But if there's one thing all researchers agree on, it's that this form of visualization involves an abundance of mental imagery. 
So, how do you know if you have it?
Can you develop it if you want to imagine better? 
Should you? 
We'll get into all the details and answers to these questions in this in-depth article.
What Is Hyperphantasia?
To really understand the foundations of imagination, we need to step back and think about visual imagery. 
As Adam Zeman and his co-authors put it in Phantasia – The psychological significance of lifelong visual imagery vividness extremes:
"Visual imagery typically enables us to see absent items in the mind's eye. It plays a role in memory, day-dreaming and creativity."
We should add to this definition how visual imagery also helps us with reading, planning, navigation and many other daily activities. 
Can You Visualize What You Ate For Breakfast?
Interest in visual imagery began when Sir Francis Galton sent out a questionnaire to a wide range of participants.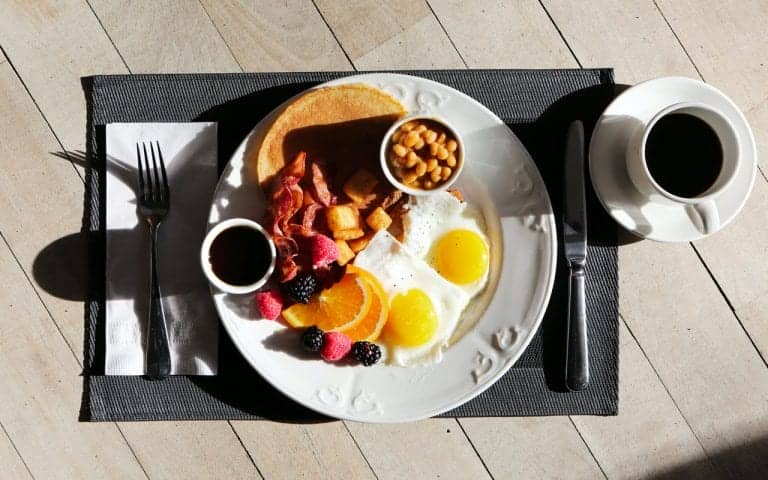 In it, Galton asked a variety of participants to recall various scenes from memory.
For example, he asked people to remember the appearance of their breakfast table and what was on it. 
In one of Galton's original studies from 1880,  he asked his test subjects to reflect on their experience of recalling the mental imagery. His main questions boiled down to:
Illumination

— Is the image dim or fairly clear ? Is itsbrightness comparable to that of the actual scene?

Definition

— Are all the objects pretty well defined at the same time, or is the place of sharpest definition at any one moment more contracted than it is in a real scene?

Colouring

— Are the colours of the china, of the toast, breadcrust, mustard, meat, parsley, or whatever may have been on the table, quite distinct and natural?
Although Galton's conclusions about his questionnaire data have since been invalidated, he laid the groundwork for a process of investigation that has continued ever since. It has led to a scale of terms:
Aphantasia

, which means a complete lack of mental or imagery or no "mind's eye"

Phantasia, or a "normal" ability to visualize in your imagination

Hyperphantasia, mental imagery that is said to be as "real" as seeing with your actual eyes
The Problem With Defining "Extreme Imagination"
Does this mean that hyperphantasia is linked to synesthesia, eidetic memory or so-called photographic memory?
It's possible, but according to Zeman and his co-authors, not enough research has been done. It's also a problem that the studies have to be based on people who identify themselves as hyperphantasic. There aren't enough external ways to measure its presence, so we currently have to rely on self-reporting. 
What Zeman and his team did discover is that people with hyperphantasia tend to report better memory abilities than those who don't. 
Definition By Counter-Example
For now, one of the best ways scientists have to try and understand this phenomenon is by looking at individuals who have lost their ability to visualize. 
For example, in chapter 15 of the Handbook of Clinical Neurology, Rebecca Keogh and her co-authors discuss the case of MX. 
A professional who used to visualize well suddenly found himself a-visual. He could no longer "enter" the novels he read, experience dreams visually, or visually recall faces of friends. 
In his brain scans, researchers noted "hypoactivation of his anterior cingulate gyrus," which means they were underperforming.
Note: MX could still experience mental imagery. It just wasn't experienced visually. These findings led researchers to come up with terms like "blind imagination" and "blindsight."
The Real Definition
In sum, a definition of hyperphantasia currently relies on people who self-report the ability to imagine in ways that are either "extreme" or photorealistic. 
Hyperphantasia Symptoms: What Do People Report?
If we go back to the original Galton study, people reporting extreme imagination listed experiencing mental imagery that was:
Brilliant, distinct, never blotchy

Comparable to the real object, as if they were actually seeing it

Feel dazzled, like you would when looking into the sun

Clearness, brightness

High definition

"As if the reality is before me"
But again, we need to note the dangers of self reporting.
For example, YouTuber KhabeeraSpeaks claims that her love of reading counts as a hyperphantasia symptom.
Well, I also love to read, as do many people with aphantasia and phantasia. I have read many books where I could say it was as "engaging" as watching a movie precisely because there was no mental imagery distracting me from how I experience reading.
It is the high probability of being distracted by mental imagery that explains why I don't recommend all people with aphantasia seek an aphantasia cure.
Benefits/Advantages Of Hyperphantasia
The benefits of experiencing elevated imagination could certainly help with planning and many creative tasks. It's possible that it could make reading books on boring topics more interesting as well.
That's why I created this multi-sensory hyperphantasia guided meditation you can watch or listen to:
Since this approach is experimental, I'd love to know what you experienced if you go through it. 
For me, the advantages of adding multi sensory levels while using memory techniques like the Memory Palace have been huge.
For example, it helps you place associations in familiar locations in your mind. The more multi-sensory those associations are, the easier and faster your memory returns them to you. 
To learn more about how to use these techniques: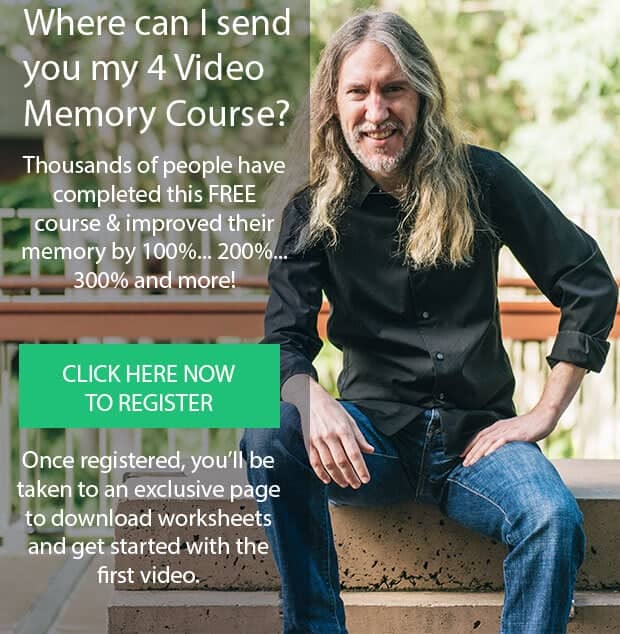 The Best Hyperphantasia Test
The best way to test hyperphantasia at the present moment is to test yourself. 
If you take the guided meditation I've shared above and journal about your experiences.
Here's another set of questions that are different from the video to consider as well. They are all based on what we in the Magnetic Memory Method community call KAVE COGS:
Kinesthetic
Auditory
Visual
Emotional
Conceptual
Olfactory
Gustatory
Spatial
Kinesthetic Test – Imagine A Kiss
When you imagine a kiss: 
Do you feel the pressure of two lips meeting and how hard or soft is it? 

Do you feel anything else, such as the other person's breath or arms?

Do you feel the full physical location of your body in space? Or do you just imagine the location of the kiss? 

Can you feel how heavy your body is?

Can you reach out and touch other parts of your body or the person you're kissing in the mental image?

Can you add wings to both yourself and the person you are kissing and feel them pumping to take you off the ground and up into flight?
Don't worry if you don't imagine any physical sensations at all. But if you do, explore the answers very deeply. 
Auditory Test – Imagine A Song
For this test, please pick a song you know well that involves multiple instruments. 
Can you hear all of the instruments or just some of them?

Can you hear the vocals?

Can you hear tonal changes as the melody plays out?

Can you hear dynamics in the percussion parts? 

Can you change the tempo by speeding it up and slowing it down?

Can you imagine switching instruments in and out (for example, can you hear a guitar as a trumpet or a bass as a sitar)? 

Can you make the singer sound deeper and higher at will? 

Can you imagine the singer singing completely different lyrics to a song they wouldn't normally sing?

Can you imagine the song played in a different genre (a metal song played as bluegrass, etc.)
Visual Test – Imagine An Orange
Can you describe or do you experience the

exact

tone of orange?

Are there variations in the color of the orange? Are there any unripe areas or tonal variations? 

Do you see any surface imperfections?

Do you automatically also see the white wax that sometimes covers oranges?

Do you imagine a shiny spot? Is light and its reflection accurately represented? 

Can you zoom in on the orange or zoom out? Can you zoom

into

the orange and travel through its skin?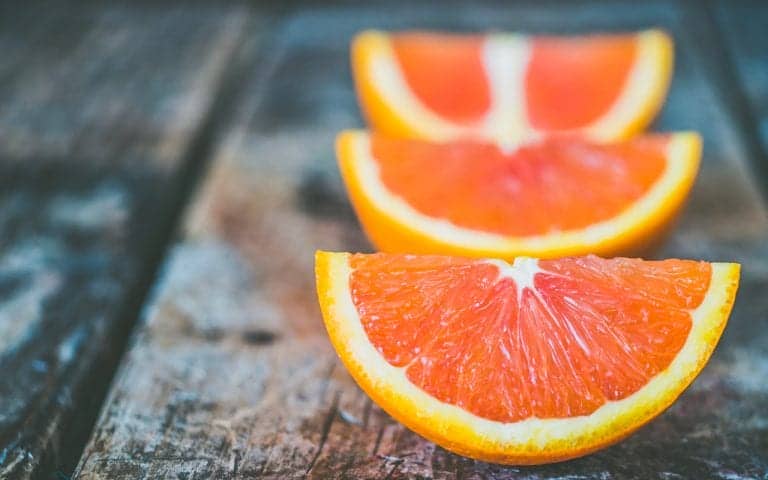 Emotional Test – Imagine A Win
Think of a time you accomplished something big – like your graduation day or when you got a raise. 
Can you recreate that excitement? 

Can you mentally share that excitement with someone who shared it with you at the time? 

Can you recall and describe any specific emotions? 

Can you recall any specific words or phrases you used at the time?
Olfactory Test – Imagine A Fragrant Plant
Pick a plant or tree with a very strong smell.
Can you imagine any smell at all? 

Do you imagine it strongly, as it is in reality?

Or do you just get a vague sense of that smell?

Can you imagine the plant visually and change it's smell to something else, like chocolate or coffee?

Can you imagine two different smells at once, such as roses at the same time as baking cookies?
Gustatory Test – Imagine A Coconut
Can you imagine cracking open a raw coconut and mentally taste drinking its water? 

Can you imagine also getting some of the outside of the coconut in your mouth and taste it? 

Can you imagine it exactly like coconut water tastes? 

Can you imagine changing its taste by adding salt and pepper? 

Can you imagine mixing in a bunch of tastes at the same time, like coconut water plus wine and some chocolate?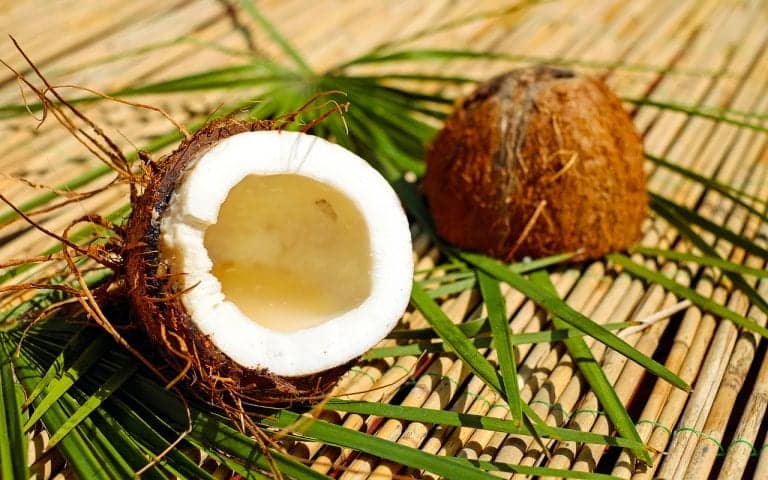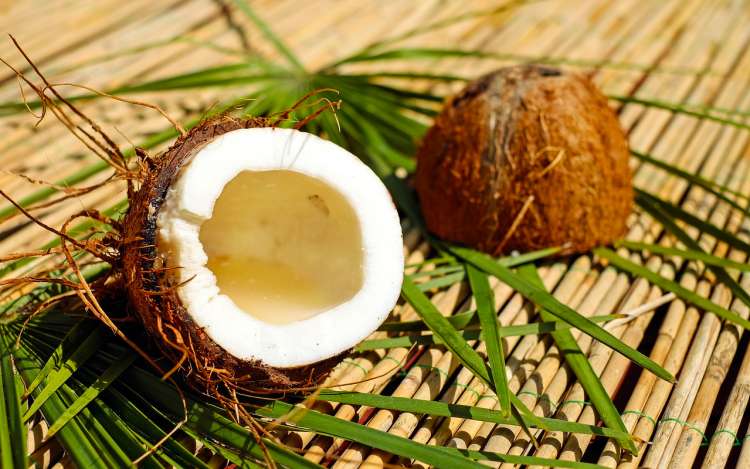 Spatial Test – Imagine A Room
Bring any room to mind. 
Can you imagine all four walls at once? 

Can you imagine all four walls and all four corners at once?

Can you zoom into a small millimeter of space?

Can you zoom outside of the room to imagine the entire exterior of the building? The entire street? The entire neighborhood? The entire city?
If you answer yes to all of these questions, you probably have hyperphantasia. 
Do You Really Need An Ultra-Vivid Imagination?
At the end of the day, the answer is no. We know from aphantasia studies and cases like MX that mental representation is perfectly possible without visual imagery.
If you do self-report as having hyperphantasia, exactly how to confirm your conclusion through testing it is still unclear. As Zeman notes at the end of the most detailed scientific study I've seen so far:
"It will be important to investigate the associations we have described using objective measures, including tests of face recognition, autobiographical memory and synaesthesia, in future work. Free text responses, provided alongside the codeable data in our questionnaires, suggest that extreme imagery may have affective as well as cognitive associations."
At the end of the day, there are many ways to experience the world. Hyperphantasia is just one of them.