Podcast: Download
Subscribe: Apple Podcasts | Google Podcasts | Stitcher | RSS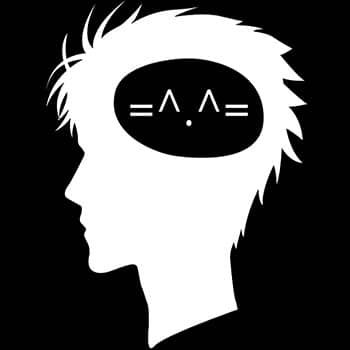 If you've been looking for an aphantasia cure, you're in luck.
Here's why:
Alec Figueroa of AphantasiaMeow has been developing an objective aphantasia test while working with real people.
As a result of his research and helping create change with clients, Alec has uncovered some of the most likely paths you might need to find a lasting solution.
Not Sure If You Need The Aphantasia Cure?
Try this quick test:
Imagine you are on a beach at sunset.
Can you hear the waves crashing against the shore?
Do you feel a gentle breeze against your skin and the sand between your toes?
Can you taste the faint saltiness of the ocean? Can you picture the fiery hues as the sun meets the water on the horizon?
Red, orange, yellow, purple, and blue. Beautiful, isn't it? Peaceful. Serene.
More questions…
When you close your eyes and picture this scene is it vivid?
Is it an experience as if you are really there? Can your sensory memory pick out a variety of sensations?
Or is your experience lost in fog… dull, distorted, and distant?
Or… is there nothing, only blackness?
If you see nothing in your mind…
Yours Free: A Private Course With Cheat Sheets For Becoming A Memory Master, Starting From Scratch.

>>> Click Here For This Special Free Offer.
Listen To Someone Who Cares About Curing Aphantasia
On today's Magnetic Memory Method podcast I speak with imagination and aphantasia expert, Alec Figueroa.
Also known as "AphantasiaMeow," Alec has been helping many people remove aphantasia from their lives.
We discuss his work with those who struggle with the idea that they do not have a "mind's eye."
And those who may not have been able to picture that beautiful beach at sunset have experienced tremendous relief.
Although this phenomenon was first introduced in 1880, it wasn't until the mid-2000s that the idea of mental blindness began to be explored.
With studies still in the early stages as compared to other mental health fields Alec is on the forefront of bettering the lives of those whose imaginations are not as vivid as they would like.
Why People Seek Help When They Can't Visualize
You may be skeptical of this idea of aphantasia, finding it hard to believe that someone couldn't close their eyes and picture a juicy red apple, a shiny new bicycle, or freshly fallen snow on command.
But I feel empathy, because I don't really see pictures in my mind either. And if curiosity is driving you, read on and click play on the episode to hear Alec's approach to removing the problem.
You may have come here searching for answers because (depending on the source) you are the 4-5% of the population, or the 1 in 50, who is affected by aphantasia.
You may have heard of Alec's work and wondered "Can he help me?" or, better still, "Can he help me help myself?"
Whatever the case, you are here now. And there really does seem like Alec's aphantasia cure will help you.
And it seems to me that part of the reason Alec's approach works is because many people seek help due to FOMO (fear of missing out).
That means they might be forgetting to focus on the glorious experiences they do have (such as we've seen from Penn Jillette).
But if you're on this page, you're either on a self-help journey for yourself, a loved one, or simply seeking to expand your knowledge on cutting edge brain health discoveries.
Interview Highlights
By listening to this interview today, you've taken the first step and congratulations are in order…we'll be imagining ourselves sipping memory friendly drinks from coconuts sooner than you think!
All you need to do is press play and you will discover:
How to define the concepts of aphantasic, hyperphantasic, and prophantasic
Aphantasia versus a disorder (you don't have to feel at a disadvantage to others)
The confusion surrounding aphantasic self-diagnosis techniques
Why a visual imagination may not be present
How to develop the mind's eye through mental exercise
Image streaming as aphantasia therapy
"Imagery" as a multisensory concept
Parallels between meditation and mind's eye development
How to overcome mental blocks and learned helplessness to improve mental imagery through some powerful visualization exercises
In sum, there are many brain training exercises out there. But if you have aphantasia, what Alec offers is most likely the best. Follow up with him and let him help you!
Further Resources on the Web, This Podcast, and the MMM Blog:
Aphantasia Meow. This is Alec's official website. It includes the VIVIQ (Vividness of Visual Imagery Questionnaire). This test was originally developed at the University of Exeter and is still under development.
Alec interviews me about my experience of SUDDENLY becoming visual:
As I mentioned above, Alec is doing hands on work with people and creating positive transformation. Book a time with him if you need help!
Scientific American – When the Mind's Eye is Blind
Aphantasia: Experiences, Perceptions, and Insights
Aphantasia: Develop Your Memory Even if You Cannot See Mental Images
Yours Free: A Private Course With Cheat Sheets For Becoming A Memory Master, Starting From Scratch.

>>> Click Here For This Special Free Offer.