Podcast: Download
Subscribe: Apple Podcasts | Android | Google Podcasts | Stitcher | RSS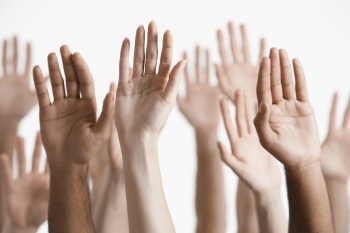 Do you ever go hunting for music you can use to increase your focus and concentration?
I sure have. But over the years, I've experienced diminishing returns.
That got me wondering about what benefits it ever had in the first place.
So here's an idea that might help you stop wasting time and energy on the hunt for external cures that promise to increase your focus.
Start by watching this video:
Now then … Why is all this business about concentration so important?
Here's a wake-up call:
The problem with finding music and apps and other gadgets to help improve your focus and concentration is this:
Those efforts will always fail.
Why?
Because they never address the core problem.
And the reason you can't focus and concentrate is simple:
Your Concentration Muscles Are Weak And Pathetic!
Trust me. I've been there. I've felt both sides of the coin while learning how to improve focus and concentration.
I've gone through periods where my concentration was so poor I couldn't finish a single sentence in a book.
And this lack of concentration and the ongoing need to improve focus caused me a lot of pain.
For one thing, I almost dropped out of my Ph.D. program.
Imagine that!
Spending all those years of your life and thousands upon thousands in tuition …
… only to find yourself in a concentration rut.
Well, there's a way out.
And the first step on that journey to freedom from poor concentration starts with saying Yes! to the alternative. And that involves nothing more than getting your ego out of the picture.
Laser Sharp Concentration Begins With A Little Death
Do I have your attention yet?
I hope so, because death is no laughing matter.
But here's the thing:
If you're willing to sit and meditate, you'll be engaging in the most profound activity invented by humanity (next to memory techniques):
You'll Be Murdering Your Ego!
And that, my Magnetic friend, is a wonderful thing.
Because every goal and desire you haven't achieved is likely being held hostage by your ego.
It sounds crazy, but true.
So much of the focus and concentration we need to get things done flees from us due to simple biology.
You see, your brain conserves energy as much as possible.
Sure, some people are lazy and unmotivated.
But most of us struggle to focus and get things done because we have a brain telling us that it's okay to be lazy and slothful.
And the worse thing is …
Your Lazy Brain Isn't Necessarily Wrong!
Because here's the thing:
Way back when we lived on the savanna, our brains learned to conserve energy. At least, that's one historical interpretation of the anthropological data.
Seriously.
Whereas some people prefer to fantasize about early humans as big bulky caveman conquering the world …
… it's more likely that we were weaklings hiding in the shade of trees most of the time.
What were we doing there?
Two things:
1) Conserving energy
2) Waiting for better predators to kill animals and leave their carcasses behind so we could scavenge the remains.
Sounds like a bleak interpretation of history, doesn't it?
Not If You Let This Simple Fact Of Nature Empower You!
When you realize that it's very likely humans evolved to conserve energy. That means to also limit spending it. And when you realize this, all that laziness suddenly makes sense.
When things make sense, you can start to engineer change on the basis of some solid understanding.
That's important because for many of us, we simply can't learn without knowing why we are the way we are and having some context around it.
So there you have it: You're forgiven for being lazy. It's in your genes.
No Ego, No Enemy
But what does all this have to do with the ego?
This is important:
As human psychology developed, language and stories arrived on the scene.
And that meant chatter.
A lot of which takes place in your mind.
Self-talk about the past, mostly inaccurate descriptions and alternative versions of the present, memories of the past …
It just goes on and on.
And it's the constant talk that makes focus and concentration difficult to achieve.
Because now instead of conserving energy …
You're Spending The Lifeblood Of Your Brain On Nothing!
But when you meditate, you create an escape hatch.
And you can make it bigger and bigger in a relatively short period of time.
Not only that, but you can approach higher levels of "awakening." These are really cool because you understand …
Oh Wow! I'm Free From All That Floating Junk!
And that leads to something extraordinary:
You realize that you're concentrating at a higher level.
Your focus is sharper.
You're on fire for the present moment and letting it burn you up in all its glory.
How An Unusual Way Of Counting From 1 – 10
Will Increase Your Focus 100x … Or More!
Listen:
You don't have to take my word for the bold claims I'm making. There is so much scientific research backing this up that you could build a new planet from it.
But like a lot of science, all the evidence in the world sometimes fails to make people budge in the right direction. Take the struggle to stop smoking, for example.
In any case, when you meditate at least 4 days a week as recommended here (daily is better), you'll find that your memory improves automatically. And it's directly correlated with improvements in your focus and concentration.
Then try this:
As you sit and meditate, count from one to ten.
But instead of doing a straight-up count from one to ten …
Skip the even numbers. Repress them in your mind.
The Incontestable Truth About Red Cats
Have you ever heard of that question they teach new hypnotists?
It goes like this:
Don't think of a red cat.
And, of course, it's nearly impossible to hear that phrase without negating the word "don't" and thinking of the thing you're not supposed to think about.
Well, that's what's so odd about meditating and counting from one to ten but repressing the even numbers.
You'll find at first that it's very difficult to complete this simple exercise.
And that's because it's not so simple.
Just as it's difficult not to think of a red cat when someone commands you not to do so, it's really hard not to think of the numbers two, four, six and eight when you're counting to ten.
This simple exercise, when practiced over time into the double and even triple digits, will improve your concentration significantly.
Why?
Cross-Fit Training For Your Mind Never Felt So Good
Because you're basically giving your brain a few kinds of exercise at the same time.
First, you're focusing on the present activity in a state of stillness. You're practicing the concentration of governing the body.
Then, in counting, you're practicing concentrating on tracking a behavior and accurately completing a task.
Finally, in doing all these things, you're also monitoring your ability to repress things that you don't want to think about.
And so you're developing the ability to shut distractions out of your mind.
Best part:
You Can Use Your Newfound Focus And
Concentration To Use Memory Techniques Better
Seriously.
We're living in an age where people are so worried about the future.
Unemployment runs rampant and an entire generation raised solely on the Internet is running around with brains destroyed by Digital Amnesia.
The solution?
Sit just to sit.
Count from one to ten.
Learn memory techniques.
Apply them to learning a new language.
Do things that are good for your brain so that you can eliminate any and all fear you may have about the future.
No, the things you need will never come pouring out of the sky.
But the power to manifest everything you dream of rests firmly in your mind.
If only you could concentrate.
Now you know how to make your concentration muscles super-strong.
And it hardly requires any heavy lifting.
Now isn't that cool? 🙂