Podcast: Download
Subscribe: Apple Podcasts | Google Podcasts | Stitcher | RSS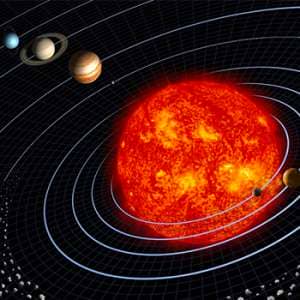 Memorizing the planets is one of the coolest things you can do.
But finding the best planet mnemonic can be tricky.
That's because the best planet mnemonic for someone else might not be the best approach for you.
That's why I'm going to share an alternative to acronyms and acrostic mnemonics for the planets on this page.
And you'll probably find the hermetic mnemonic for planets especially useful.
It's definitely my favorite and works fast!
The Simple and Effective Planet Mnemonic
Let's get one thing clear:
Simple doesn't necessarily mean easy.
But when you use an effective planet mnemonic and have fun with it, you will enjoy efficiency with learning as much of the solar system as you wish.
As you rapidly absorb  the knowledge using these techniques, you can add details about each planet to your memory with ease.
For learning the planets, I recommend using a Memory Palace. Even if you use an acrostic inside of a Memory Palace, I think you'll find using your spatial memory as part of the process much more powerful.
What is a Memory Palace? It's a mental image based on a familiar location. You simply place the names of the planets along a journey in this location and use funny or weird associations to trigger the target information.
To get started, pick any room. Then assign a spot for each of the planets you want to memorize.
Let's say you're going for a comprehensive solar system mnemonic that includes:
Mercury

Venus

Earth

Mars

Ceres

Jupiter

Saturn

Uranus

Neptune

Pluto

Haumea

Makemake

Eris
This means you need 13 stations in your Memory Palace.
As you can see in the illustration above, it's easy to assign stations in any room for this amount of information.
Next, you simply place a mnemonic image that helps you remember the name of each planet in order.
For example, on station one, you can place something that reminds you of Mercury.
You could choose the mythical god Mercury. Or a car, like a Mercury Grand Marquis.
Or you could combine the mythical god and the car in an unusual way to help you remember that you mentally placed Mercury in that part of the room. This is the kind of approach that makes memorizing planets so much fun.
You then simply repeat the process, using simple pegword associations throughout the room you chose.
The Hermetic Memory Palace For the Classic Solar System
Recently, I wanted to memorize the solar system as it was used in the Italic Hermetic Tradition. 
Or better said, I adapted it in a particular way for one of my applied memory experiments.
(See David Pantano's The Magic Door for the source of my inspiration.)
To do this, I memorized the seven classical planets using my body as the Memory Palace.
Using the human body as a mnemonic device for the planets and information about the solar system is easy.
In this case, I needed only seven stations.
Saturn (the space above my head)

Jupiter (the top of my head)

Mars (mouth)

Sun (chest)

Moon (belly)

Mercury (hip joint)

Venus (thigh)
To add more planets, you would simply create more stations.
You can also link each of these stations to numbers using the Major Method. I talked about this style of Memory Palace with memory expert Ron White in this detailed interview.
To add details about the planets is easy once they're in place. For example, the hermeticists considered Mars an image of willpower. So near my mouth, I imagined this planet clamping my mouth closed to help me hold my tongue as an act of willpower.
Acrostic For The Planets
Typically, you'll find examples of planet mnemonics in the form of acrostics.
This type of memory technique involves assigning a word to each letter in an attempt to create a memorable phrase.
Common examples for different amounts of planets include:
My Very Educated Mother Just Served Us Nine Pizzas

Men Very Easily Make Jugs Serve Useful Needs, Perhaps

Mary's violet eyes make Johnnie stay up nights pondering
Personally, I find all of these mnemonic examples vague, abstract and hard to memorize. 
They're not adaptable either. You can't easily expand them to include more space for more planets and information as we discover it.
But with a Memory Palace you can.
If you use your body, you can even duplicate yourself inside of a Memory Palace to create more space.
This approach uses a mnemonic device called the Bridging Figure. It's a principle taught in the Magnetic Memory Method Masterclass.
The Ultimate Solar System Mnemonic
In brief, I think the best mnemonic strategy for the planets is the Memory Palace technique.
If you still like using planet acrostics, you can help yourself remember them better by stringing them out in a Memory Palace. Or you can explore the story and linking method.
In all things, experimentation with a wide variety of mnemonic strategies is important. On the matter of experimentation, keep in mind that you can also use each and every planet you memorize itself as a Memory Palace. Here's an example of how that works using the moon:

And if you'd like to learn more about these techniques, please consider signing up for my FREE Memory Improvement Kit:
It will help you create the perfect system of associations for mastering knowledge of the planets. Both what we know currently and what people thought about the planets in the past.
After all, that's what true astronomy is all about: the past, the present and what we imagine we'll discover in the future.
So what do you say?
Are you ready to deeply absorb information about our galaxy?
To infinity!