Thanks for your purchase and for giving me your feedback!

While you're waiting for the course details to reach your inbox...
As my way of saying thank you, I have a very special and exclusive
invitation I want to give you today…
But before we get to that…
As you know…
Information overwhelm is growing year after year.
That means endless hours of reading and studying books and subjects to keep up in just about every profession.
And also a constant struggle to find the time to do everything you need and want to do during the day.
So, one of the most common questions I've received lately is:
"How can I better manage my time?"
So now I want you to grab a pen or pencil and some paper so you can take notes…
Because I'm about to give you a detailed look into the 2 empowering techniques I used as a PhD student and am using right now to memorize every day while writing and recording dozens of articles and videos week after week.
Let me show you...
How To Get Rid Of To-Do Lists That Only Bog You Down And Fill Your Mind With Unending Worry And Strain
Sounds crazy, right? Getting rid of to-do lists ...
Impossible!
I thought so too at first. I mean, if you don't know what you're supposed to do, how are you going to do it?
Pay close attention, because this one's a game-changer.
The first technique you're about to discover is someting I call...
Time-tracking.
So instead of a to-do list, you keep a "What I'm Doing Right Now" List.
You write down when you start a task, and then when that task is done, you write down when you stopped.
It can feel weird at first, but it's a great time-saving technique for two reasons.
While you're tracking your time on a particular task, you're less likely to switch impulsively to something else.
You know exactly how much time you're spending.
And when you know how much time you're spending, you can use data to optimize and "cut corners" on an informed basis.
Experiment With Time Tracking For Just 3 Weeks And Your Pockets Will Feel

Packed

With Saved Time You Can Spend On Whatever You Wish!
Heck, get started right now and you'll notice a huge difference by the end of the day.
As a final bonus, when you track your time, you can look back at the end of each day and see exactly where your time went.
You'll feel a tremendous sense of accomplishment and you'll remember more about each and every day.
Sure, it's nothing fancy to jot done your start and end times, but it's one of the closest things to real magic you'll ever experience.
And just so you know, I'm using Time-Tracking right now.
Here's what it looks like in the context of my day do far:
7:39 Gratitude exercise 7:43
7:43 Walk breakfast meditate 8:50
8:50 answer MMM email 9:20
9:21 Break 10:00
10:00 Writing the text you're reading right now...
Now, of course, in my notebooks, I track time with a pencil or pen on paper. I recommend you do the same to get muscles involved, not just your mind.
Plus, when you use a small pad beside your computer, you don't have to open and close (or hide) apps. Your time tracking sheet is simply there for you.
And like I said, you can see everything you've done at the end of your day at a glance. This feels amazing!
Just think about what it's like to double, triple and even quadruple the number of accomplishments you normally suffer through each and every day.
So let me ask you this:
Did you like this lesson in Time Tracking?
More importantly, are you going to try it?
You are?
Okay, great.
That means we can carry on to empowering technique #2...
How To Use The Three Magical Coins Of Speed And Productivity
Time-tracking is a pretty cool technique, isn't?
Here's an add-on that will make it even cooler:
The Three Magical Coins technique is a way of deciding which tasks are the most important to track based on how they improve your life.
Gold coins are tasks that give you the most in return for the time you spend.
Silver coins give you the second highest return.
Copper coins give you the least.
Now, identifying which coin belongs to which task is a bit of an art and, as often happens in life, the emphasis can change.
But in general, your mind should already be zipping through the "currency" of your daily activities and assigning each with a coin, gold, silver or copper.
Fun, isn't it?
Now all you've got to do is place those gold coin activities at the top of your mind and do them first.
In the example I gave, all the activities I started this day with are gold coin activities.
Why?
Because spending time being grateful, eating, exercising and meditating are the most gold coin activities I do.
Emailing responses to the important people who take my courses is also a gold coin activity because the value I provide at the individual level changes lives.
It also lets me keep my finger on the pulse of the fears and anxieties people I have about memory that I can help solve.
There's always more to know - and the more I know, the more golden this gold coin of mine grows.
Finally, writing this letter to you is a gold coin task that has perhaps the greatest value of all.
Why?
Because, even though many of us haven't met, I know that if you put the techniques in this email to work in your life, you'll find the improvements unforgettable.
Which means you'll continue using them and that will make your corner of the world a much better place.
This is great because you'll soon be spreading the word about this techniques. And the more people focus on good coin activities first, the more we can collectively get the most out of our time.
So here's all you have to do:
Optimize your time by tracking it
Optimize your time by focusing on the best activities that produce the highest yield.
Optimize your activities so that you can do them so fast, you have time for even more gold coins. This will allow you to eventually remove the silver and copper coins from your life altogether. (That's a topic for another time, but believe me - it's 100% possible.)
Listen, I know what you're thinking:
Figuring Out The Currency Of Your Activities Is Going To Take Forever!
Not true.
This powerful process won't take long at all if you're using Time Tracking. So take a big breath and then do yourself a huge favor and commit to putting these two techniques into action.
Now, like I said, I'm super grateful that you took the time to give me your feedback so let's get to the special invitation I have for you.
Listen...
As you probably know, I have gathered all of my premium memory-boosting courses inside a safe, secure membership site and I call it the Magnetic Memory Method Masterclass.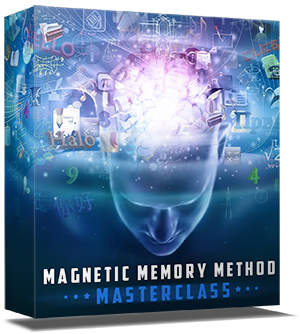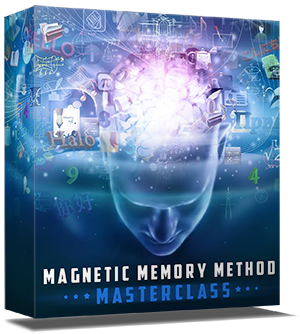 With tens of thousands of students from all over the world, it's the most complete memory training online and has a legion of raving fans simply because it works.
The Masterclass includes:
The Magnetic Memory Method Masterplan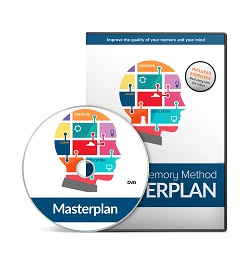 ... which is a course that was recorded live in Vienna and introduces you to the most powerful memory techniques on earth...
... and is perfect if you want a proven system to improve your memory in a matter of days.
How To Memorize an Entire Deck Of Cards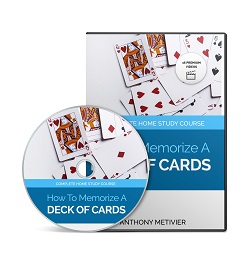 ...where you'll discover how to memorize an entire deck of playing cards in any randomized order so you can boost your creativity, improve your memory abilities and impress your friends at parties.
How To Memorize Names & Faces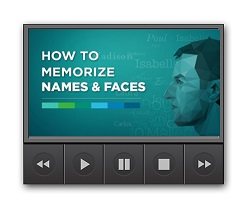 Imagine being able to walk into a room filled with 20 new people... Met them all... And then, when you say goodnight to them, call every one of them by name and then easily remember their name and face when you bump into them again months down the road.
How To Learn & Memorize Poetry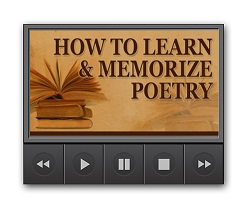 ... which is perfect for you If you've ever desperately wanted to memorize poetry, presentations or long speeches but absolutely hate repeating the same lines hundreds of times until they've become more annoying than beautiful...
How To Learn & Memorize The Vocabulary Of Any Language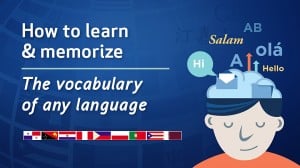 ...which is the best-selling course that is ideal for anyone who wants the rare ability to memorize as much foreign vocabulary as you want so you can quickly speak another language and strike up conversations with the locals...
And there's even more bonus material and

memory-boosting

information inside the Masterclass.
So, here's the deal:
As my way of saying thank you for providing me with your feedback…
… and as my way of ensuring that this becomes your best school semester ever…
I want you to try the ENTIRE Masterclass for a full 365 days for only $197.
That's right.
You can try everything for a full 365 days for only $197.
That's less than 24 cents a day.
And 365 days is plenty of time to put the methods and techniques into play so you can achieve the same success as everyone else.
If you love it, do nothing. I'll keep adding cool new bonuses to the program, year after year. You'll get them automatically.
For you, this amounts to thousands of dollars OFF what you'd invest if you were to buy each premium memory course individually.
Now, If you for some reason don't like the program…
Or if you don't think it's the best memory training you've ever experienced…
Then just send me a quick email and you won't be billed another dime.
More so…
Y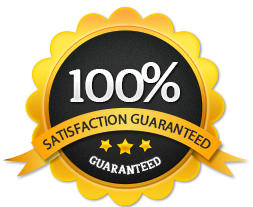 ou are always covered by my 1 year triple memory protection guarantee.
That means that when you decide to stay a member of the Masterclass and invest the entire amount, you still have a FULL year from today to change your mind and get your money back.
So if you're truly serious about improving your memory…
And if all of this sounds good to you…
All you have to do is click the link now.
You'll be taken to a simple registration page.
Simply enter in your regular details and click "Place Order Now".
You'll then be redirected to a secure page with information on how to access your account.
So if you don't already have the MMM Masterclass, go ahead and take care of that now and I'll see you inside the program.