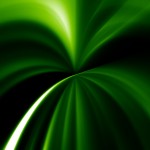 Dear Memorizers,
I had a lovely bit of correspondence yesterday with a reader that raised an interesting use of email for language learning that I had not thought to mention before. It seems that this reader and I receive the same daily Spanish language word server.
But before I share some sources you might want to peer into, I wanted to quickly recap yesterday's message about why it is better to store the words of our target language in our Memory Palaces as opposed to using our own language in order to get to the target language.
If you haven't read yesterday's message for the full explanation, please be sure to do so, but as a recap, the reasons we want to store the words of our target language first and foremost are:
a) We are learning the target language, not our own language. Although we could use the same system to memorize words in our native tongue we don't know, such as when learning legal or medical terminology, fluency comes from working with the language we want to learn first and foremost and trusting your knowledge of your mother tongue to assist you from the sidelines via association.
b) If we store the English words first, we limit our ability to store more than one meaning for each word at a single station. To take yesterday's example, it would be very difficult to store the multiple meanings of the Spanish word "antaño" using English words because we would need to create 3 Memory Palaces to get them all in. However, if we use our 'A' Memory Palace to store "antaño," then we can readily squeeze in three meanings into the station for that word, including "long ago," "days gone by," and "last year."
Speaking of "antaño," I learned this word from http://www.spanishdict.com/. If you visit their site, you can sign up to receive a daily word in Spanish. For German, I really like http://www.german-flashcards.com/. And although I have long since stopped using the rote learning software put out by Before You Know It, I still use their word of the day service for several languages, including German, Spanish, French and Russian (my big challenge right now because it involves a different alphabet that requires a new approach to memorizing effectively that I am currently working on).  You can get daily words sent to you from them by visiting: http://www.transparent.com/word-of-the-day/.
For most languages, there are several ways that you can receive several new words a day that will help increase your exposure to a language. If the links I've just provided don't help you find what you need, then just type the name of your target language into Google and add: "free word a day."
The only word of caution you need to realize is that these services will give you a wide variety of words that in some cases will bring you words that native speakers don't even know. However, this is not a bad thing. When you have your first experience explaining to someone the meaning of a word in their own mother tongue that they don't recognize, you're going to have a huge smile on your face and a very good feeling inside your soul. I'll tell you about the first time this happened to me sometime soon.
Until then, make sure to teach someone what you have learned about memorization. It's the best way to deepen your own understanding and to help make the world a better – and more memorable – place. The more we remember, the more we can remember, and the more we learn, the more we can learn.
About the author: Anthony Metivier is the founder of the Magnetic Memory Method, a systematic, 21st Century approach to memorizing foreign language vocabulary in a way that is easy, elegant, effective and fun.
Join me on Facebook.
Follow me on Twitter.