Podcast: Download
Subscribe: Apple Podcasts | Android | Google Podcasts | Stitcher | RSS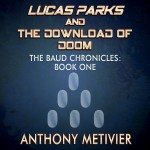 In this episode of the podcast, I tell you about the memorization process behind the writing of Lucas Parks and the Download of Doom, my first novel to feature a Memory Palace. Apparently it's mesmerizing!
Tune in now and you'll learn:
* How to turn a movie theater into a Memory Palace.
* How to use your dreams to create stories for novels and screenplays (it's easy: just wake up and start writing down everything you remember and then use the plot points discussed in this podcast to structure a story around those narrative fragments).
* Why Stephen King's 2000 word a day rule is not nearly as important as he makes it seem (and how to be relaxed about it while still getting massive amounts of writing done).
* The plot points I consider to be the most important when writing a story (like the conflict between conscious desire and unconscious need, dilemma, the visit to the underworld and the battle).
* How to get a copy of Lucas Parks and the Download of Doom for free (no catch whatsoever).
* My story as a young scholar reading Plato's Republic while also working as a janitor in a movie theater (crazy times indeed).
* … and much, much more!
Frankly, if you've ever wanted to write a short story, screenplay or novel, there's no better way to do it than to memorize the major plot points that have been with us since stories first became popular. I've been studying screenwriting gurus like John Truby and Robert McKee along with general ideas from narratology for ages in order to get insight into how stories work and have even served as a story consultant myself on several unproduced films and even Assault on Wall Street. Here I am on the set of that film with director Uwe Boll and the actors Dominic Purcell and Edward Furlong (yes, he played young John Connor in Terminator 2):

I got my story consulting gigs partly because of  two kind of strange and mysterious books I've written on screenwriting: Disaster Genre Secrets for Screenwriters and Horror Genre Secrets for Screenwriters. These are based on my lectures on American Film Genres that I gave at the Universität des Saarlandes in Germany and talk about things that really no other screenwriting books discuss using weird words like "abjection."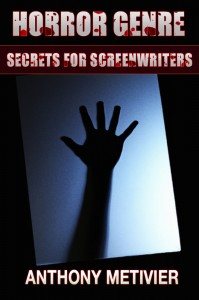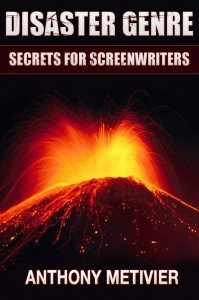 Since we're on the topic of memory skills, you might find it interesting to know that I rarely gave my lectures from memory. Why?
There was no time! Between preparing for the lectures and writing my dissertation while also running the short film club at the Uni, not to mention keeping up with my bass guitar studies …
I was swamped!
But I know Film Studies so well that I didn't really need to memorize anything. All I had to do was draw up a few notes based on my research and preparation for the lectures and press the go button on my mind once I reached the podium. The notes guided my lectures so that I kept on track and the rest came from a different kind of memory: long term memory.
There are different ways that material gets into long term memory, and a lot of my knowledge about film that allowed me to lecture from notes got into my long term memory through Memory Palace work, particularly using the combined index card/Memory Palace method. I talked about this procedure in detailed a previous podcast episode called "How to Memorize a Textbook."
Anyhow, I'm really happy to be able to talk about not only the various plot points I used to structure Lucas Parks and the Download of Doom, but also about how I memorized them for visiting again and again in order to deeply contemplate how to apply them to the stories I write. If you're a writer and found this episode useful, please share it with your friends. As always, if you have any questions, please feel free to contact me at any time.
Update: 
Film Studies is back in my life with this YouTube playlist all about the genres:
Enjoy and let me know if you have a chance to check it out and find anything memorable!