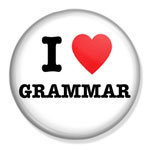 In this video, I let you see behind the scenes of a new guest post I'm writing for Noel van Vliet's Smart Language Learner website based on his previous "roundup" of language learning experts:
http://youtu.be/Q_e1UMCIAiA
Have a look and a listen to the draft and let me know if you think I should change anything. It's all about applying memory techniques, mnemonics, memory tricks (whatever you want to call them) to language learning.
Anthony Metivier is the founder of the Magnetic Memory Method, a systematic, 21st Century approach to memorizing foreign language vocabulary, dreams, names, music, poetry and much more in ways that are easy, elegant, effective and fun.