NEW! Over 51,203 others have already discovered
the cutting-edge techniques from Dr. Anthony Metivier...
"Gain FULL Access To The Magnetic Memory Method Masterclass And Improve Your Memory Once And For All - Or Your Money Back.
"Now, at last, you can become a member too and be spoonfed everything you'll ever need to build a powerful memory that remembers anything in the comfort and leisure of your own home."
WARNING! Please read this entire message right away because this 'Halloween special' is strictly limited and expires for good on Monday, October 31st at 11.59pm...
Dear friend,
If you're interested in having the ability to memorize anything you want and place that information in your long-term memory so you can easily remember it years from now... and... at the same time, save a lot of money, then put down whatever it is you're doing right now and read every single letter of this page.
Now, there's a reason why it's important to get your copy of the Masterclass right now, and here's why:
First of all, this is your chance to get lifetime access to my premium memory courses at the limited time special priced deal of 2 payments of $97 (some of my courses sell for that or more individually).
Second, when you order today as my way of saying "thanks", I'm including over $429 worth of bonuses for FREE.
Third, I've also made it a point to offer you all my courses instantly in a secure membership site which means that you can start improving your memory only minutes from now...
Here's the thing:
I have poured years of my life into creating these courses. They don't contain fluff or nonsense. Instead, it's a collection of proven strategies and methods that you can use right now to transform your memory and finally break free from forgetfulness.
In fact, I'm so confident you'll see amazing results with my training that I'll happily give you one of the strongest guarantees around.
Try it for an entire year. If you don't love this, or if you don't think it's the best memory training you've ever encountered, simply email me and I'll give you 100% of your money back.
Only someone who really believes in their product and what it can do for you would be willing to give you that...
... which means by ordering now, you have absoluytely nothing to lose and everything to gain as you're not risking a penny!
But wait! There's more...
When you order today I'm also going to automatically upgrade your order to include the recordings of my memory-boosting event 'Magnetic Memory Live' from London, absolutely FREE of charge.
(That's an extra $147 added to your order right there which means that you get a total of $576 worth of bonuses FREE with your order today)
But there is one little "catch"...
This deal expires THIS Sunday (the 5th of July) at 23:59 BST.
Which means if you wait to think about it... then you risk losing out on all of the amazing bonuses (make no mistake, you'll quickly see the tremendous value from the courses included in the Masterclass alone, but why not get the recordings from my memory-boosting live event and all the other bonuses for FREE if you can?)
So, here's the deal:
I understand if you might not be completely sure this is right for you... or if it's something that'll work for your particular situation...
So here's what I recommend you do:
Don't decide if the Masterclass and this deal is right for you today...
Instead, simply lock in this limited time special price deal before it expires.
Then, simply follow the simple exercises I tell you to do...
Let them really sink in.
If after a year you decide that you're memory hasn't improved to the point of satisfaction, or you decide the course isn't right for you (for any reason, or NO reason at all...)
Then simply email me and get a full refund of every single penny you invest today. No hassles and no questions asked.
It's really as simple as that.
I hope to see you on the inside.
- Anthony
Memory Course #2:
How To Learn & Memorize The Vocabulary Of Any Language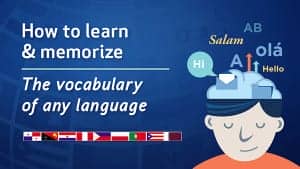 Suitable for anyone learning vocabulary of any kind, be it in your mother tongue, French, German, Spanish, etc. You can literally learn a word once and have it available for recall at any time, any place and under any conditions.
Plus, you'll learn:
* The real reason why no one should ever be squeamish about memorization or learning a language.
* Why and how some of the most famous memory skills are applicable to learning any language.
* How to create a 26 "letter location" memory system based on the alphabet English. Use this to memorize thousands of words in any language.
* Sample examples that will show you exactly how and why these memory techniques and strategies work.
* Unique approaches that will have you literally "tuning in" on any language so that you can memorize its vocabulary and recall it with ease.
* How to use actors, other public figures and famous pieces of artwork to help you memorize vocabulary.
* How to separate words in the most effective manner for easy memorization and recall.
* A simple strategy for memorizing the male, neuter and feminine genders (a process that some people consider the ultimate nightmare of foreign language learning.)
* A list of resources, including the secret to finding the absolute best dictionary to use when learning and memorizing vocabulary.
* How having a larger vocabulary will fill your travel in countries countries around the world with greater freedom to explore and enjoy the sights and culture.
* … and much, much more!
Memory Course #3:
How To Memorize Names & Faces
For business people and teachers, keeping track of the people you work with is the ultimate nightmare.
Not any more. Put the simple lessons in this course to work and you'll never forget a name again. Extend your memory skills and learn:
* The weakest, classic and the most potent way to memorize not just names but faces – exactly how people look.
* Simple examples of complex names to walk you through the process.
* Two secret ways to use relaxation to aid the memorization process so that you memorize and recall names naturally and with ease.
These two methods alone are worth the price of the entire Magnetic Memory Method Masterclass because they will literally eliminate stress from your body as you memorize new names the instant you hear them.
Memory Bonus #1:
How to Memorize Numbers, Equations and Simple Arithmetic
No memory training would be complete without knowing how to learn and memorize numbers, math and even complicated equations. In this bonus, you'll learn:
* The best method for memorizing numbers using simple shapes that you already know.
* World famous techniques for getting long and complicated equations into long term memory so that you can pass any exam or code any computer program with ease.
* Exact methods that are easy and fun for testing the memorized information so that you're comfortable recalling the math you've memorized in even the most stressful situations.
Don't take my word for it. Here's what others have to say:
Prior to discovering you and your teaching methods, I spent HUNDREDS of hours using flash cards (rote learning) reading books, and pursuing other "experts" in the field of learning and memory.

The first time that I heard you speak about the Magnetic Memory Method, I knew that I had found what I was looking for.

Now, I believe that I truly can learn ANYTHING.

The greatest challenge, is figuring out what I want to pursue next. I truly believe that your method is unique to anything else out there. It is groundbreaking.

You have really opened my eyes and my mind to the potential of my mind – and I thank you so much for that.

Jeremy Lambert
Being a global entrepreneur, languages and information are abound which are required if you want to seal business deals effectively and efficiently. My secret tool is the Magnetic Memory Method by Dr. Anthony Metivier.

It was his teaching that enabled me to quickly access information of any sort, and more interestingly languages from my brain on the fly.

I highly recommend this method for those who wish to learn a language fast and also for those who are required to recall massive amounts of information quickly. Forget about rote learning and learn the proper way to memorize.

Matthew Nekvapil
I made a point of using your techniques to memorise the names and faces of people in the project I joined in April this year.

There were 98 people in the list when I started and now there are over 180. In the first weeks of memorising, using your methods to actively commit the faces and names to memory, I certainly had the 'Metivier buzz' and was amazed at how much I could remember.

No prizes for guessing which of the team stick in my memory best. That's right, about 98, and a bit more.

The methods and principles you teach do stick, and become in some way 'internalised'. You can't really forget the principles themselves, once you come to understand them.

David Winter
I must say Anthony that you are inspiring.

Dare I say that the skills you impart are healing in that they gave me so much hope and encouragement. It is more than that though… there is rare quality of kind support that is clear, real and present.

Your teaching is skillful and very helpful. You are not just another purveyor of some fancy gizmo that let me fall flat.

How fabulous is that?!

Nancy Jane Pierce
Here's Exactly What's Included Inside
The Magnetic Memory Method Masterclass...
Memory Course #4:
How To Learn & Memorize Poetry
Poetry? Really? Why on earth verse?
For anyone looking to memorize texts verbatim, this course is the best way to master the techniques. You can use the same information to memorize jokes, limericks, lyrics, quotes and even long speeches.
You'll never be at a loss for something to say again.
With the Magnetic Memory Method Masterclass, you get all of this and more guaranteed to produce results for you every time you use your memory.
And it doesn't matter if you're a student, professional or just someone interested in the art of memory – The Magnetic Memory Method Masterclasss will improve the quality of your memory right away.
In fact if you've ever worked with me before, you know I'm a huge fan of over-delivering. That's why I'm also including several bonuses to give you even more value and help you take your memory learning to the next level.
OVER $493 WORTH OF BONUSES –
FREE!
Get 5 Fast-Action Bonuses With Today's Order
Memory Bonus #2:
How to Memorize the Terminology of Any Profession
This training deals specifically with how to memorize some of the most difficult terminology you as a professional will ever encounter. You'll discover:
* The best memory tools for quickly and easily memorizing difficult terminological words
* Top strategies for memorizing and recalling complex, multi-layered definitions in a snap
* How to instantly generate dozens of receptive "bridging figures" who will welcome even the hardest terms and definitions into you mind so that you can access them at any time
Memory Bonus #3:
The Ultimate Language Learning Secret
Whereas all kinds of memory trainings want you to learn the techniques, none of them show you exactly what exactly learning means. This important bonus is your portal to this higher level of understanding. If you would like to learn how to learn, The Ultimate Language Learning Secret is your portal to:
The magic formula for accomplishing your learning goals quickly and easily. (Apply this formula alone and it will be worth hundreds of times the price of the entire Masterclass.)
How to completely re-wire your mind so that whatever feels like "work" instantly becomes playtime – every time.
The ultimate no-nonsense time management strategies for learning anything that no one has ever taught you before.
Memory Bonus #4:
The Magnetic Memory Method Newsletter
If you've ever bought an exercise machine, but wished it had come with a personal trainer in the box, here's your chance. You'll get access to hundreds of pages of backup coaching and all the insight and inspiration you'll ever need to create killer Memory Palaces.
The Magnetic Memory Method Newsletter actually started out as a personal resource to use for communicating with readers. In fact, I really wasn't planning to make this material available until dozens of people pleaded, "I've got to have this material gathered together in one place!"
And it's true. The Magnetic Memory Method Newsletter is the kind of resource I would have killed for when I was learning the art of memory. But it's yours absolutely free if you act quickly. It really makes the process of memorizing anything a breeze! Have a look at just some of what's inside this free bonus:
Hundreds of questions answered. With just a glance, you'll find reference material about just about every memory technique in existence, and most importantly, guidance about what techniques not to use!
Hundreds of examples given. Certain ways of memorizing have been proven again and again to produce rapid results. Now, you'll have a ready-reference of tested techniques for your next learning project.
Powerful ways to improve the quality of your mind. Instead of falling back on memory techniques alone, you can take advantage of powerful brain exercises that will keep your mind sharp for good.
Memory Bonus #5:
How To Remember Your Dreams
There is a penthouse in the world of memory. Resting above the parts of your imagination that can effortlessly memorize and recall anything, is an untapped resource that provides you with amazing information that you forget almost every morning.
It's also an amazing way to exercise your memory before your feet even touch the floor. So ask yourself …
How would your life change if you could remember nearly all your dreams and use them in your favor? To help you:
Massively improve your creativity.
Put a whole new spin on your ability to think critically.
Enable you to understand your true intentions and goals in life from perspectives that normally go unnoticed.
If you'd like to experience incredible boosts in concentration, creativity and memory in just a short time, this special bonus will let you tap into the massive amount of imaginative power sitting dormant in your mind. Let How to Remember Your Dreams give you the keys to the kingdom of your unconscious mind.
So there you have it.
Together, these five bonuses are worth more than quadruple your investment in the Magnetic Memory Method Masterclass - but they're absolutely free when you order right away.
With these three bonuses, along with How to Learn and Memorize the Vocabulary of Any Language, How to Memorize Names and Faces, and How to Learn and Memorize Poetry, you've got a complete system for maximizing your memory – right now!
Okay, So What's The Cost To Access This
Incredible

Resource?
The value here is seriously over-the-top.
Just one of these courses would normally run you $97-$499 or more... and if you were to purchase each one individually found inside the Masterclass (along with today's bonuses) you'd be looking at investing $1,686.
But I'm not going to charge you anywhere near that amount. In fact, your total investment for these memory improving, sit-back-and-relax training videos and fill-in-the-blank worksheets is just one installment of $497.
The results you'll gain as a result of taking these courses will easily pay you back hundreds (probably thousands) times your meager investment as you ace tests, zoom through certifications and rapidly increase your knowledge about everything you could ever hope to know.
But wait, there's more.
I want to do something I have never seen any other memory expert do before, and that's...
Test-Drive The Magnetic Memory Method Masterclass For A FULL Year Before Making A Decision!
Look, I have no interest in accepting your money if you aren't going to benefit from it.
These strategies DO work. The only way they wouldn't work, is if YOU didn't put in the effort to actually implement them.
That's why I'm willing to make you a pretty bold guarantee…
Look, I don't want to force you into a decision.
Instead, test-drive the Magnetic Memory Method Masterclass for a full YEAR before deciding if it's right for you.
Go through all the courses. Use the techniques. Apply them in your life.
If you aren't absolutely DELIGHTED with the results you get, all you have to do is shoot me a quick email (there's a contact form in the members area) and I'll happily refund your investment with no questions asked.
This makes it absolutely risk-free for you.
Heck, you can get a refund for ANY reason. Maybe you don't like the sound of my voice… or you need money to pay a bill. Honestly it doesn't matter. You have a full 12 months to make that decision.
And even if you decide that the Masterclass is not for you, the free bonuses are yours to keep for free regardless as a "thank you" gift from me for trying this out.
Seriously, you cannot lose.
To prove that I will honor the guarantee, I even have an interesting testimonial from someone who asked for a refund to purchase my other books on Amazon:
Good news. The refund was received today so everything is now satisfactory. Thank you for your assistance.

I don't like bothering you as your time could be better utilised doing your good works.

The dreaming aspects don't appeal and I thought I would use the funds to purchase some of your books on Amazon.

Don Pearson,

Australia
Look at it this way — $497 is really a painless drop in the bucket compared to how much money you'll spend on things that won't have a significant difference in your life.
For just $1.36 a day over the next year, you can improve your memory and keep it for life, or get your entire investment back and keep the bonuses forever.
And because these techniques are such a game changer for anyone serious about improving their performance at school or in their profession, that's why...
You Simply Can't Afford Not To Invest In This Life-Changing Memory Improvement Masterclass!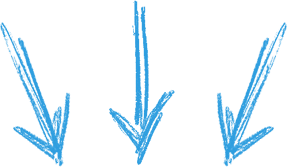 Risk-Free Acceptance Form
Get access to the Magnetic Memory Method Masterclass today and achieve fantastic breakthroughs and help you improve your memory and remember names, faces, foreign language vocabulary and much more.
When you invest in this comprehensive memory program today you'll receive…
#1) The Magnetic Memory Masterclass – You'll get access to all the available courses, showing you step-by-step proven techniques to skyrocket your ability to memorize anything.
#2) Memory Bonus #1: How to Memorize Numbers, Equations and Simple Arithmetic. Never be stumped by a phone number or even a complicated mathemtical formula again.
#3) Memory Bonus #2: How to Memorize the Terminology of Any Profession. Sooner or later, you're going to have to step up your game if you want to make it to the next level in life. This bonus will help make sure that happens.
#4) Memory Bonus #3: The Ultimate Language Learning Secret – This important bonus is your magic formula for accomplishing your learning goals quickly and easily.
#5) Memory Bonus #4: The Magnetic Memory Method Newsletter – You'll get access to hundreds of pages of backup coaching and all the insight and inspiration you'll ever need to create killer Memory Palaces, plus tons more.
#6) Memory Bonus #5: How To Remember Your Dreams – Experience incredible boosts in concentration, creativity and memory in just a short time with this amazing bonus that taps into the massive amount of imaginative power sitting dormant in your mind.
#7) All Future Updates – I'll be constantly adding new videos and posts specific to customers of the Magnetic Memory Method Masterclass, based on YOUR feedback.
Get full access to the entire course, all bonuses and all future surprise updates for just $497.
It's easy to get started right away.
Just click the button below, enter your information and that's it. Nothing to mail in or send.
You can have immediate (and unlimited) access to the entire Magnetic Memory Method Masterclass in a matter of minutes.
Click the button below now and I'll see you on the inside!
$1,686 Value - Now Just One Easy Payment of $497
(that's only $1.36 a day for a year)
100% Safe and Secure Processing
Money-back Guarantee Included
Get Instant Access!