Dr Anthony Metivier has taught as a professor in 3 countries and is today mostly known as a best-selling author and world leading memory trainer who has helped over 51,203 people improve their memory.
NEW! FREE Video From World-Leading Memory Trainer Dr. Anthony Metivier Reveals What Took Him 11 Years To Uncover...
"If You've Got 20 Minutes, I'll Show You How To Learn Anything 3x Faster In 4 Easy Steps... Even If You Think You Have a Bad Memory!"
Join over 51,203 people around the world who have used the same steps YOU are are about to discover to learn 3x faster. Simply click the button below to get started:
* Your information is 100% secure because we will never rent, sell or share you information - and you can unsubscribe anytime. You can read our entire privacy policy here.
Watch This FREE
Video
Today And Discover How To...
Remember More,
Quicker & Faster
Develop and sharpen your short-term and long-term MEMORY so you can memorize virtually anything!
Think and
Work
SMARTER
Boost your memory power so you can focus more intensely, react more quickly and work more productively!
Permanently Retain
What
You
Learn
Cut your study time in half and finally gain "in-depth" knowledge about anything you learn.
Unlock Your True Memory
Potential
FEEL the results of a stronger memory, laser-like focus and more mental energy throughout the day.
Praise for Anthony Metivier's Magnetic Memory Method
Just the other night I was able to memorize 100 numbers! If you had asked me to do that before learning your techniques, I'd have laughed at the thought, especially considering how hard it is to remember numbers in the first place. Now it's like taking the limitless pill...but no pill required!
Andy Valdez
Xerox
I've personally found Anthony Metivier's memory tips to be extremely useful when I'm looking to memorize anything from foreign words to personal names, to equations. He has some of the most specific, practically useful techniques around.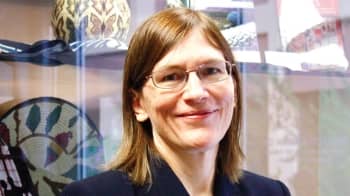 Barbara Oakley
Author & Professor
Prior to discovering you, I wasted HUNDREDS of hours rote learning books and pursuing other "experts" in the field of learning and memory. Now, I can truly learn ANYTHING. The greatest challenge is figuring out what I want to pursue next.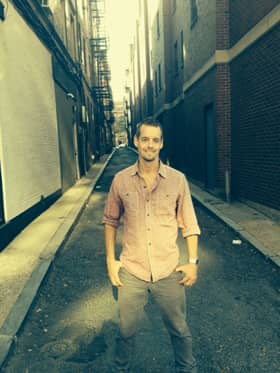 Jeremy Lambert
Real Estate Professional
Hi there,
I'm Anthony Metivier from Canada and I've worked as a professor in 3 countries and written over 12 best-selling books on the topic of memory and language learning.
YET, despite all that...
I struggled with slow learning and bad memory when I desperately needed a fast, reliable and consistent learning speed the most.
But then, almost by accident, I discovered 4 easy steps and went from having a "poor memory" to memorizing the impossible at lightning fast speeds -- with minimal effort.
Since then, I've spent over 11 years refining and perfecting these steps and combined them into a reliable and acclaimed method used by over 51,203 people worldwide.
Think about it...
When you're armed with a good memory and 3x your current learning speed... it gives you an almost unfair advantage in school, business and nearly everything you do for the rest of your life.
And my promise to you is that if you watch this free video and follow my advice...
You'll feel the results of speed learning almost overnight. This will include having a stronger memory, laser-like focus and more mental energy almost immediately.
Simply click the button below and watch this FREE video now.
"Here, at long last, is a remarkable easy and effective way for those of us who want to learn fast but DON'T want to spend hours upon hours on tedious rote-learning. These are simple, everyday memory techniques for tripling your learning speed, for any topic, whenever you need it."
- Anthony Metivier
​
Disclaimer: In accordance with the latest FTC guidelines, we want to make it explicitly clear that we cannot promise that you will experience any benefits from using the Magnetic Memory Method. The generally expected performance of the Magnetic Memory Method in regards to improving your memory has not been scientifically validated and we can not and will not make any promises in regards to a miracle cure for forgetfulness. That said, the science behind why memory techniques work is verifiable, used by memory champions around the world and the Magnetic Memory Method is based upon these fundamental principles. But as with everything in life, everyone's success depends on dedication, desire, motivation and actually using these techniques.