Suggested To You By Best Selling Author & Leading Memory Expert, Anthony Metivier

You're only seconds away from getting all of my exclusive bonuses when you join Michael Hyatt's Best Year Ever Program. Your information is 100% secure and you are protected by Michael's satisfaction guarantee.
Read Every Word Below And Then Collect Over $2,143 In FREE GIFTS ... And Let Me Guide Your Memory Through The Program As YOU Experience YOUR "Best Year Ever"
Dear Friend,
My name is Anthony Metivier and 2017 was an amazing year for me.
I attribute a lot of my success to the mentorship I've received from Michael Hyatt.
To make your decision to join me this year in his 5 Days To Your Best Year Ever easier, here are some FREE bonus gifts I'm offering a small and exclusive group of people who want to win in 2018.
I hope you'll join me. Together we can make 2018 not only your "Best Year Ever." It will also be your most memorable!
The Bonuses You Get From Me
PLEASE NOTE: Some of these bonuses will only become available after February 1, 2018.
Self-Improvement Supercharger
(Retail Value $147 - Yours Free!)
In this exclusive audio program, you'll learn the most important lessons and principles that took me from being an unemployed (and unemployable) lost soul to a bestselling author and successful memory trainer.
I also share with you exactly how I've amplified the power of the self-improvement trainings I've taken over the past 15 years. The insights in this program will make it impossible for you not to improve your life and are an excellent supplement to Michael's training.
The Habit Mastery Formula
(Retail Value $199 - Yours Free!)
You want to really understand habits? Why settle for more theory when you can sit back and enjoy stories and examples.
This course was shot on the island of Gran Canaria - not to show off. To demonstrate how amazing your life can become when you integrate Michael's Best Year Ever techniques into your life.
How To Memorize Michael's Top Lessons
(Estimated Value $297 - Yours Free!)
Tailor made as I take Michael's training with you, in this video series, you'll learn a very special technique that allows you to quickly remember the lessons that you need to take action on.
This bonus will be extra special for you if you've ever felt stuck on how to actually remember to implement the ideas from a course you're taking and make true progress as your investment.
BYE Memory Improvement Group Coaching Call
(Estimated $1500 - Yours Free!)
What if there was a way to guarantee that you're going to implement and make 2018 your Best Year Ever? This coaching call makes that possibility a reality. You'll get a recording too and have the opportunity to ask me anything you want about your memory while hanging out with a small and exclusive group of others who are serious about making 2018 amazing.
Just look at Tom standing with me in the image. He memorized 20 Chinese idioms overnight and told me our talk changed his life. Without exaggeration, just one tip during one of these calls could make the difference you're looking for with your goal-setting, habits and memory achievements.
5 Days To Your Best Year Ever
Plus ... The Lucky Few Who Join Me Have The Chance To Win ...
PLEASE NOTE: These prizes will only be shipped after February 1, 2018.
HumanCharger
Retail value: $199 - Three Winners Get A HumanCharger Free!
HumanCharger® is a next generation bright light therapy device. In just minutes a day, this elegant tool helps keep the blues at bay, increases mental alertness and gives you energy when you need it.
The Freedom Journal
Retail value: $39 - One Winner Gets It Free!
How would you like me to send you your very own Freedom Journal?
This amazing accountability and goal-setting tool has helped me a ton in 2017.
Not only will one person joining me for Best Year Ever be entered into a prize, but you'll also get a video teaching you how I use it as a memory tool too. But you've got to act fast if you want a chance to win. Join Best Year Ever now.
Laser-Sharp Focus
 Retail Value $11.44 - Three Lucky Winners Get A Paperback Free!
Joanna really cares about the Magnetic Memory Method Family. That's why three people who use the link on this page to join Best Year Ever will be receiving a paperback of this game-changing book.
The title says it all, so don't miss out on your chance to win Laser-Sharp Focus. Join Best Year Ever using the link on this page now.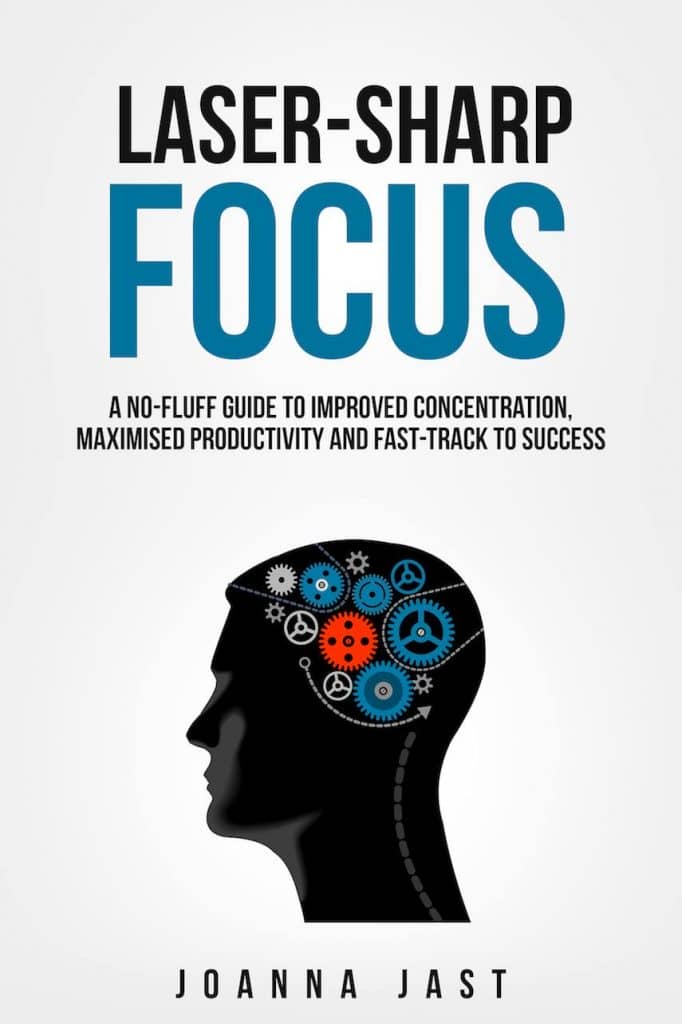 Creativity Kickstarter: The Magnetic Memory Method Coloring Book
Retail Value: $14.99 - Send To The Doorstep of 30 Winners Free!
If you've ever wanted to be more creative and "tune out" with positive purpose, this is the book for you.
You'll be amazed by the results you get from spending just a little time each week connecting your hand with your eyes and mind by using the power of color.
One lucky person joining us for Best Year Ever with Michael Hyatt will be receiving their own copy in the mail after the program is finished.
I look forward to being part of guiding you and your memory through your own Best Year Ever in 2018!
Sincerely,