Podcast: Download
Subscribe: Apple Podcasts | Android | Google Podcasts | Stitcher | RSS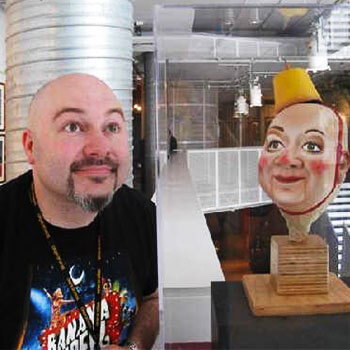 What kind of brain games do you think will help you focus better and remember more?
If you're like most people, you're probably searching for an app.
Well, not Christian Fitzharris.
Actor, musician, sommelier and author, Christian plays brain games with words.
And to make the brain exercise even more effective, he adds juggling to the mix too.
In fact, I was so blown away when I saw a video of Christian playing an authentic brain game, I could help but record a response!
For the original video that started it all, check out:
Then click play on the interview above and discover:
How Christian first encountered memory techniques and mnemonics.
The differences between different kinds of acting.
The role of memory techniques in becoming a sommelier.
The role of using mnemonics while imbibing alcohol in a professional role.
How to avoid the "Oliver Cromwell Effect" when learning to use mnemonics.
This final point will be especially important for those who want to become a living mnemonics dictionary.
The alternative?
Getting endlessly lost the constant hunt for mnemonic examples and be trapped in learned helplessness forever.
The ultimate cure? Play Brain Games as Christian suggests. In case you want to follow along with his rap, here are the wonderful lyrics he created…
---
"Brain Games"
 BY SCHOLAR & Anthony Metivier
"I Define Establish
Exercise and Practice
Externalize Spatial maps
As I attack the path of, "mature learner".
"Bottle Burner"
But I yearn to max memory reserve
In earnest/
I'm a furnace.
An anomaly.
Sibling of Simonides, known.
To Reduce Cognitive load.
And oh-
How I ro-tate
Juggle-ing space
Makin' a case
For Brain Games so Digital Amnesia
Leaves ya.
Digital dementia is censored.
Did ya all tag Herrenium on your mind wall?
Re-view recall? (We will evolve!)
Chorus:
Brain Games synapses flashin'
Mind Palace crashin'
With the Brain Games
Info encoded, mental high roller.
Brain Games, don't need an app for that
I just attack with the path of a lab rat.
I mean, scientist.
I'm an annihilist finalist
Illuminist mneumonist
Doin' this, provin this.
Who is this? SCHOLAR!
Dopamine fiend
Clean sheen like the Pleaides.
Enemies, ill at ease.
Killin' with abilities.
Strollin' with affinity.
Rollin' with my Kennedy's.
Brain Games-
Healthy snacks!
Build a palace.
Peg some facts.
Learn to Balance
While you rap!
Unleash talents, don't look back!
---
For More On Christian Fitzharris…
Christian is a man of many talents. Connect with him on:
Further Resources
For more ideas on how to keep your brain fit, check out these 5 Brain Exercises That Ensure Memory Improvement.