Podcast: Download
Subscribe: Apple Podcasts | Android | Google Podcasts | Stitcher | RSS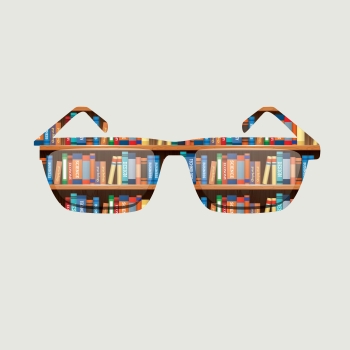 Don't you hate that sinking feeling?
You know the one.
You crack open another memory improvement book.
You're excited to take your memory training to the next level.
You're hungry for the next-level techniques that no one has ever shown you before.
And yet there it is again …
Another Useless Memory Improvement Exercise!
Seriously. I can't tell you the number of times I've read a memory trainer promising the world only to start things off with something like this:
"Now that you know how to use your memory, practice with your shopping list."
Yawn.
But …
I get why they do it.
It's called giving the student a "quick victory."
But there's a problem with quick victories.
Especially when they're attached to gains that simply don't connect.
To your heart.
Your soul.
That part of your mind that craves conquering even the toughest information in the world.
For achieving that, I recommend these books instead:
In other words, you want memory improvement books that give you the ability to …
Remember Information That Instantly
Improves Your Life!
And unless you're memorizing the shopping list in another language for developing fluency or helping your brain thrive … life improvement is unlikely to happen.
That's why you need to forget every memory exercise you've ever encountered and try the following instead.
Instead of applying the memory skills you've developed to meaningless information or meaningless brain games …
Apply them to information that will make an immediate difference!
How To Perform The Magnetic Memory Method LifeBlood Test
Chances are that the shopping list exercise isn't going to go away anytime soon.
For that reason, let me teach you how to replace it with practice material that actually matters.
The first thing you want to ask yourself is …
What's the number one thing I could add to my memory today that would make my life better tomorrow?
Think seriously about this.
Go through all your problems and pains and find the ones where memory is the culprit.
When I first learned memory techniques, it was loud and clear:
Philosophical concepts and specific terms.
Things like …
Then there was Biblical Hebrew.
The alphabet, vocabulary, phrases.
And I was real bad with remembering the names of authors and information like historical dates.
And I remember one of my professors hated when said, "back then" or "in the past."
And she was right to hate that.
So I determined to be more specific when speaking about yesteryear in my seminar contributions.
All These Improvements Make Life Instantly Better!
And I don't use the word "lifeblood" loosely.
It make my heart pump with pride, accomplishment and inspiration to learn even more.
Because it's no longer about half-remembered facts clouded by opinions and beliefs.
It's absolute historically scientific certainty that I knew what the hell I was talking about.
And it's so great to know the dates of philosophers and when their books appeared. Your brain makes more connections.
Even without the memory techniques, these mental and Magnetic links help fortify memories further.
And the more you learn, the more you can learn.
And the coolest thing of all is that the brain feels so much clearer. The fog dissipates. A laser intensity emerges.
Magnetic Memory Method Lifeblood (TM) =
100% Pure & Concentrated Focus
For you, it might not be any of these things.
Your life might improve by appearing at work by knowing more about SQL for an  IT certification.
Or you're a medical student who needs to know both specific terms about the body, information about side effects and number-based data. You have to be able to look at a person and cross-reference their age, height and weight against dosage guidelines.
Wouldn't it be great to process and …
Remember And Access Information Faster Than The Speed Of Light!
Or you might just want to cultivate greater awareness of the world around you by improving your memory.
Maybe you'd like to give presentations better or you're a salesperson dying to remember those smooth patterns of persuasion your competition knows so well.
You might be a Mason or an actor looking to remember and recall long lines of text.
Or you're a perpetual student, tired of forgetting. You want to decipher the information you're studying, but you can't process the logic of it all.
Why?
Because you haven't got enough information in memory to contemplate the topic.
And that's, frankly, what most of us need.
Contemplation.
The contemplation of connections.
The deep connections.
Because when you look at a genius like Elon Musk or Einstein or Frank Zappa or Da Vinci, you see balance.
The balance of the tiny details with the bigger picture.
You need the ability to process both and that level of processing only happens if you've got your memory abilities intact.
Take some time and think this through.
Your Most Sincere Desire To Improve Will Guide You
If you really want to accomplish your life's most important goals, the facts and figures matter.
But so does remembering the things you do for fun. It's not all professional reading. There's remembering the details of stories that you read or watch on a series.
Whatever you do, you need to find the Lifeblood.
It will drive everything.
The only reason why people ever find anything challenging is because they're not tapped into their true passion and desire.
But get that sweet fuel at the front of your mind, and it will help you sail past any and all challenges.
How To Make Your Lifeblood Impossible To Forget
Here's a friendly tip:
Don't just think about your lifeblood.
Write it down.
Get it in front of your eyes.
Then talk about it.
Ask for feedback from the right friends (i.e. be careful that you don't share your Lifeblood with negative people).
Process it through all the representation channels your body and mind have at your disposal.
That will make it more real.
And what's real gets done.
Is This The Secret That Will Launch Your
Memory Improvement Success?
In Christopher Marlowe's excellent The Tragical History of the Life and Death of Doctor Faustus, we hear the famous line:
"Was this the face that launch'd a thousand ships, / And burnt the topless towers of Ilium." (Act V, Scene I.)
I'll leave reading this play up to you, but give you the quote because Helen of Troy's beauty inspired some of the clearest battle tactics of legend the Western world has ever known.
Faustus is referring here to the war that involved the Trojan Horse. And in many ways, that strategy is a great metaphor for what we'll use to slip any information you want into your long term memory.
But You've Got To Have The Desire To Win!
And the fuel comes from knowing what you're losing each and every minute you delay on taking action.
Poor Faustus sold his soul for access to knowledge and paid a terrible price.
But you have only the work of knowing what you want and using the tools of memory like a Trojan horse to slip beyond all objections. Straight into the center of your core desire.
To all due respect to my fellow memory trainers, that's not likely to happen often by memorizing a shopping list.
But information for college?
For enjoying the ins and outs of wine?
For recovering from brain damage so you can have a medical career?
For passing the LSAT, MCAT, SATs or other qualifying exam?
For mastering complex topics and remembering the key contents of 100s of books so you can comprehend them like a pro?
Follow your gut and link learning the memory techniques with the information that matters most.
And always complete this simple recovered memory Memory Palace exercise to make sure you never run out of tools for using the method of loci.
The Information That Matters

Now
The information that will launch all the passion and energy you need to thrive so your hopes and dreams finally become a reality.
And I don't just mean "now."
I mean RIGHT NOW!
Can you dig what I'm saying?
Sincerely,
Anthony
P.S. If you're looking for my best memory improvement recommendation, it's this:
The book you actually sit down, read from cover to cover and use (inserting info that matters in place of the shopping list/random items stuff, etc.)
Seriously. That's the only memory improvement book that matters. The one you use.
P.P.S. And this one reading suggestion could be the most important one you make in your memory improvement life: