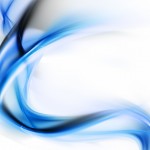 Dear Memorizers,
Here's a book you can get for free on your Kindle device.
The title:
Fifteen Thousand Useful Phrases A Practical Handbook Of Pertinent Expressions, Striking Similes, Literary, Commercial, Conversational, And Oratorical Terms, … Persons Who Read, Write, And Speak English
The link:
https://www.amazon.com/Expressions-Commercial-Conversational-Oratorical-ebook/dp/B004TPLP1A
Now, I know what you're thinking:
I'm trying to learn a different language. Why on earth do I need a book filled with English phrases?
… why, indeed?
The answer is simple.
If you read my post about Queen Elizabeth, then you'll probably recall the concept of translating out of and then back into your target language.
It's a great exercise.
As you already have or can read in that issue, Queen Elizabeth boosted her fluency massively by translating her target languages into English, and then, after having her translations corrected, translated her own English rendition back into the target language.
With 15,000 Useful Phrases you won't be doing exactly the same thing, but rather, the following two things:
1) Encountering English as an entity, i.e. seeing it for what it is: a collection of mutable phrases with a certain immutable set of fixtures.
2) Finding countless words and phrases that you will want to know in your target language.
That's the real purpose of sharing this resource with you.
Many people ask me: Now that I've got this dedicated system for memorizing vocabulary, what is the best vocabulary to memorize?
I have a list of words that I think will serve them will. They are words that I live by.
However, I think that 15,000 Useful Phrases will also keep you in good stead. In fact, it's even better, and you can pick and choose the material you would like to discover for learning in your target language for days and days, if not years to come. It is a tool for fluency. And …
… assuming you have a Kindle device or app …
… it won't cost you anything. Not even a penny.
Until next time, make sure to teach someone what you have learned about memorization. It's the best way to deepen your own understanding and to help make the world a better – and more memorable – place. The more we remember, the more we can remember, and the more we learn, the more we can learn.